Attachments for Post and Tree Puller - OEM Series
Skid Steer Post And Tree Puller Attachment - OEM Serie
Need to pull a post out of the ground or pull up a small tree or sapling? Our skid steer tree and post puller is the exact attachment you need. Whether you need it for professional landscaping jobs, or to just help around your home or farm, we offer flexible solutions for tree, root and fence post removal.
Our OEM series of skid steer attachments are built to meet and exceed OEM specs. These attachments are built to be worked hard in any environment and last for years.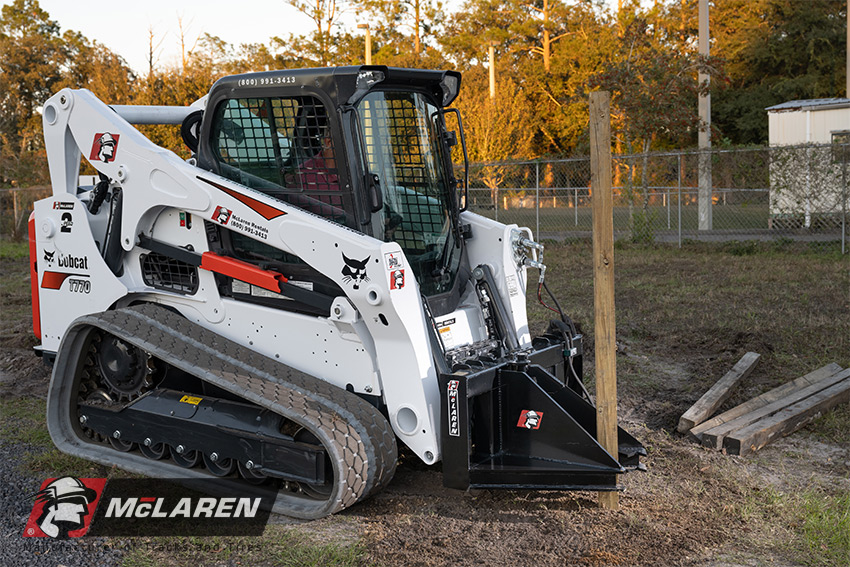 Opening up to just over 10", the tree and post puller is a great tool for performing multiple functions. This is a huge timesaver as you do not have to continually switch from one attachment to another on your track loader to get the same job done. The tree and post puller can do it all! Whether you need to remove a small tree in a wooded area, or pull up a fence post that is no longer needed. This skid steer attachment is made for those types of jobs.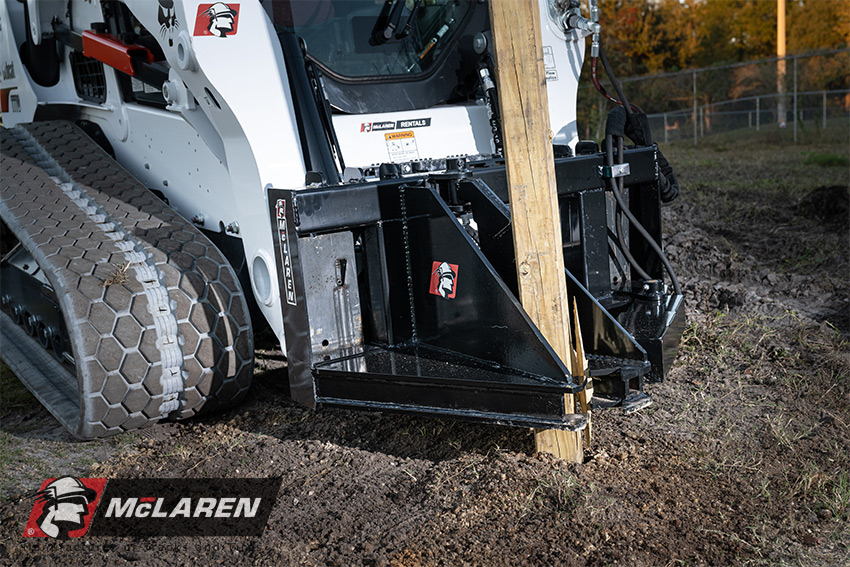 We build our OEM series attachments to handle the toughest jobs, and we built our skid steer post puller for the most demanding operators. With 4 rows of teeth and ½" steel plate holding the teeth in place, you can make short work of any small tree, sapling or fence post. With a reinforced quick attach plate, even the most powerful machines can use this attachment without worrying about tearing it up.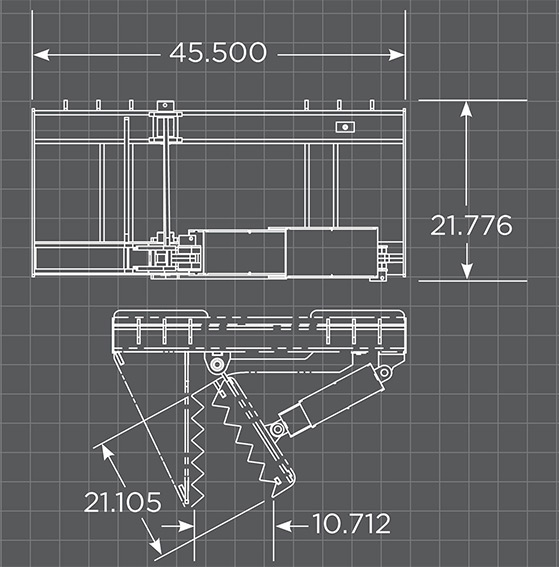 Benefits
Here are some highlights about our tree and post puller:

-Proudly made in the USA
-1/2" thick steel plate on gripping teeth
-Fully enclosed cylinder
-For pulling small trees and saplings
-Opening width is 10 ¾"
-4 rows of teeth
-Reinforced quick attach
-Comes equipped with Parker brand hoses, fittings, and couplers
-Treaded Step for your safety
-Oversized, greaseable pins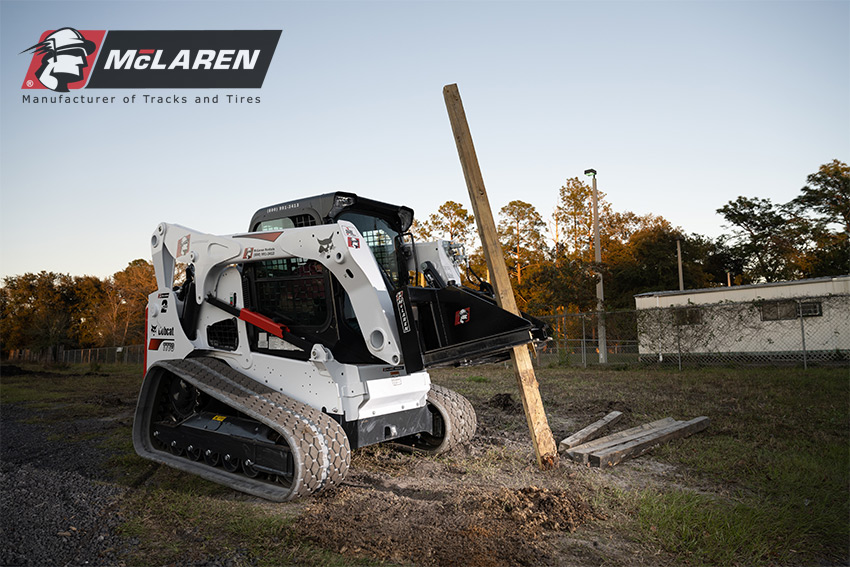 These are just a few of the reasons why our new tree and post puller attachment is a benefit to any fleet, whether you work in landscaping, forestry or demolition. Built sturdy and made to last, this attachment will serve you for years to come. Give McLaren a call today at 1-800-836-0040 and find out about our extensive line skid steer attachments. We are your one stop shop for all your attachment needs.

Contact McLaren Industries to Learn More
Give McLaren Industries a call today at 1-800-836-0040 or visit www.mclarenindustries.com and find out about our extensive line of other attachments as well. We are your one stop shop for all your attachment needs. Go McLaren, Go Extreme!