News and Resources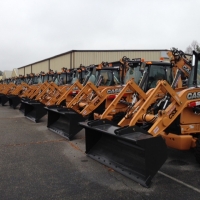 CSX Corporation (NYSE: CSX) is one of largest railroad transportation companies in North America. It provides a broad range of services, including rail transportation and the conveyance of intermodal containers and trailers. The CSX Transportation network includes more than 20,000 route miles of railroad tracks over a vast territory in the United States and Canada. A great example of CSX's efficient equipment management practice is the requirement that all backhoes be equipped with Nu-Air DT Series Solid Cushion Tires from McLaren Industries. CSX has been using McLaren Nu-Air tires on its backhoes for a few years now and the boost in their performance has been proven and well noticed.
Continue Reading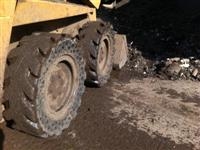 We are very satisfied from the fact that the Nu-Air tires lasted 7 months on our CASE 1840 working in a scrap yard. It is hard to say how long the old tires lasted because this skid steer was recently added to our fleet. Before switching to McLaren tires...
Continue Reading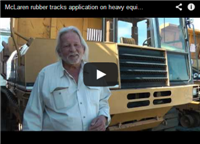 McLaren rubber tracks application on heavy equipment dump trucks in quarry works and swamplands
Continue Reading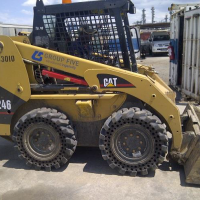 Coal mining is a tough job for skid steer tires. Despite the harsh conditions McLaren's Nu-Air Dirt Terrain tires proved to be a highly effective solution. At approximately 100 work hours on CAT 246 on concrete and solid abrasive surfaces the McLaren tires have produced 0 downtime and only 4 mm wear out. At 1680 hours work on CAT 226B the McLaren tires have approximately 50% remaining tread.
Continue Reading