Attachments for Skid Steers and CTLs
Heavy-Duty Dozer Blade Attachment
Skid steer and dozers are multifaceted, versatile machines that play an important role in land clearing, grading, backfilling, ditch digging and other applications. Most come equipped with a standard-duty blade — one that is suitable for most tasks but lacks the power and precision for demanding jobs.
For this reason, it's worth it to consider upgrading to an aftermarket alternative from McLaren Industries. Our products offer industry-leading performance at an affordable price point. They install quickly and easily on machines by all leading manufacturers and offer a variety of working advantages that will drive your bottom line.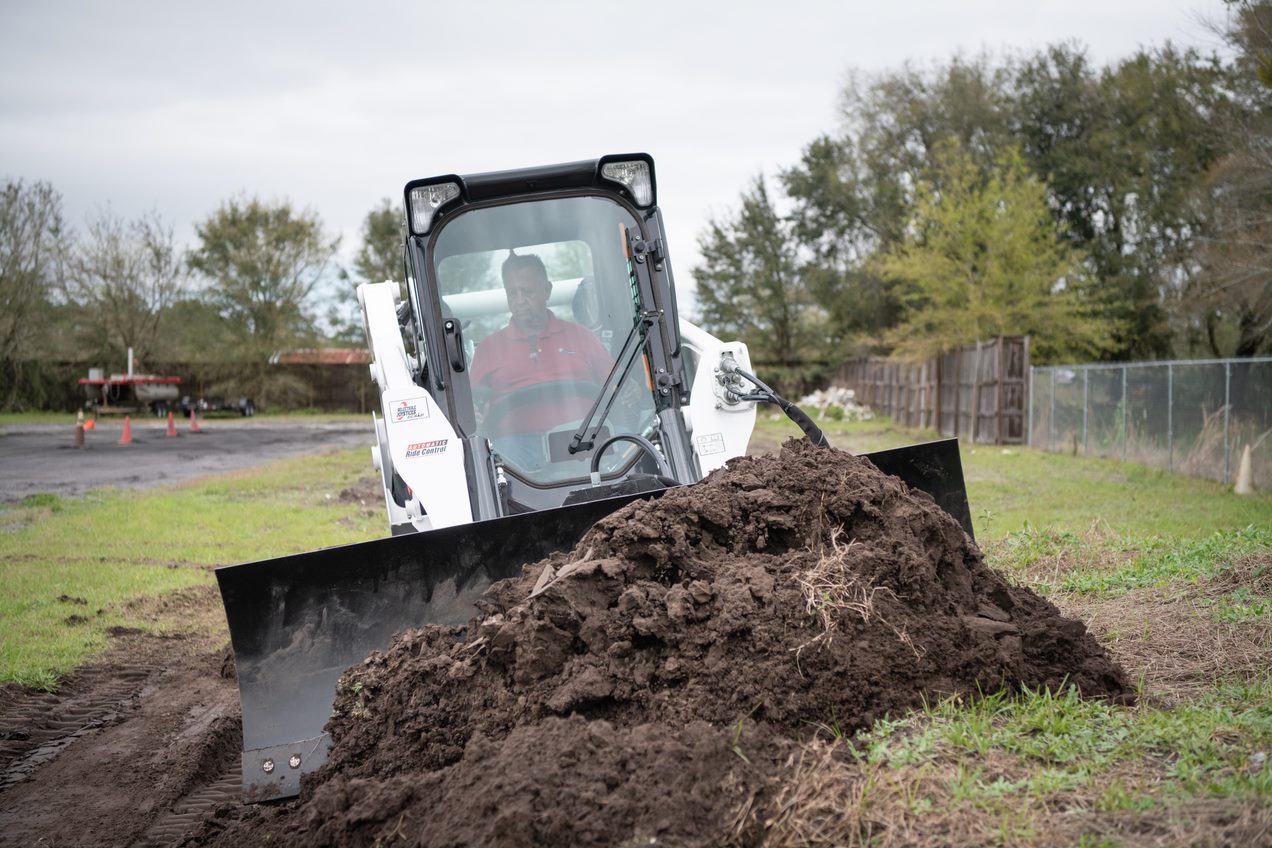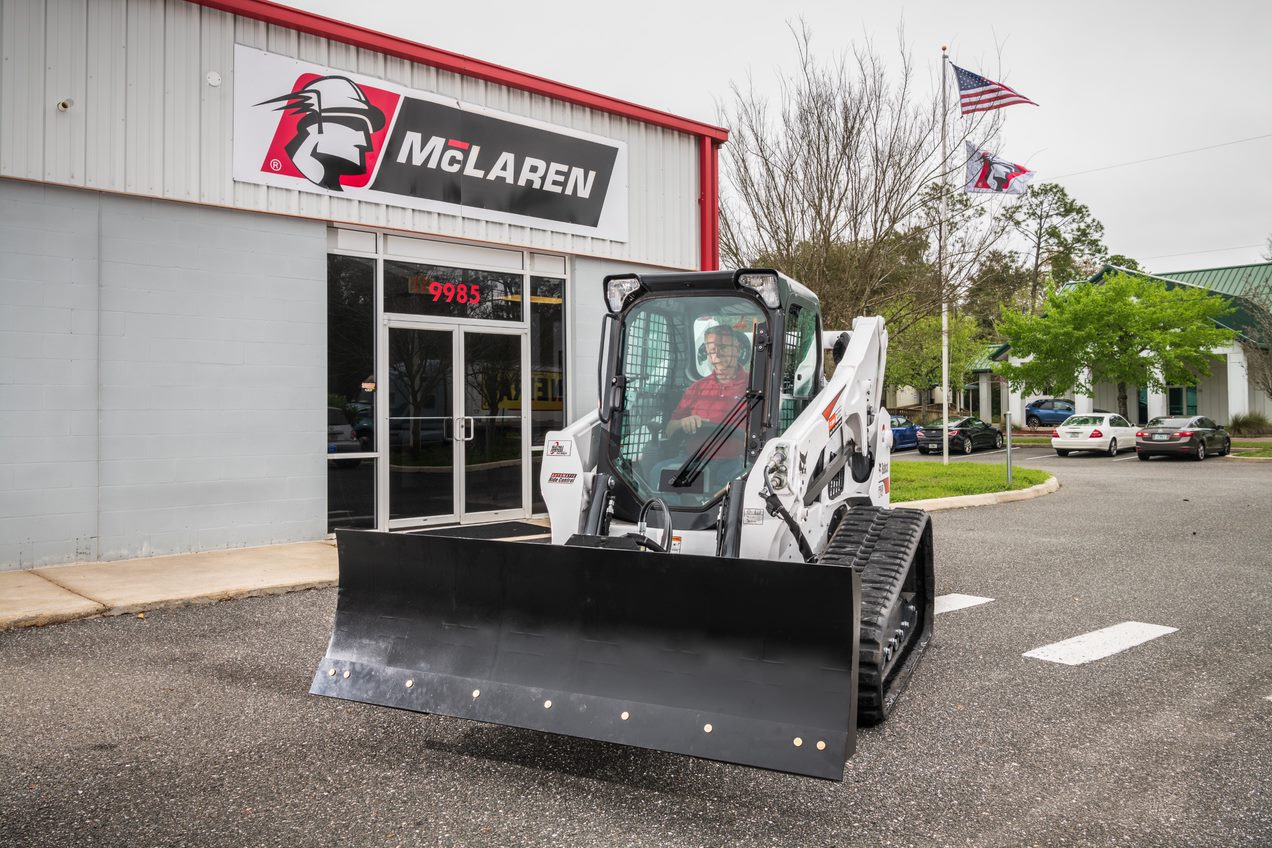 Four-Way Dozer Blade
Our skid steer 4 way blade features a power tilt system for moving the heaviest piles of rock, dirt and rubble with ease. Designed for demanding environments, this heavy-duty dozer blade attachment features reinforced ribs and a wear-resistant cutting edge. The four-way dozer blade is available in 74", 84", and 96" sizes to meet your specific needs.
Our four-way blade offers more than just brute power, however. It's also incredibly precise. We've engineered it to sit as close as possible to the machine, allowing for greater accuracy. An electric-over-hydraulic directional valve provides seamless switching between angle and tilt movements. Additionally, specially-designed springs prevent the hoses from pinching, reducing the risk of unanticipated downtime.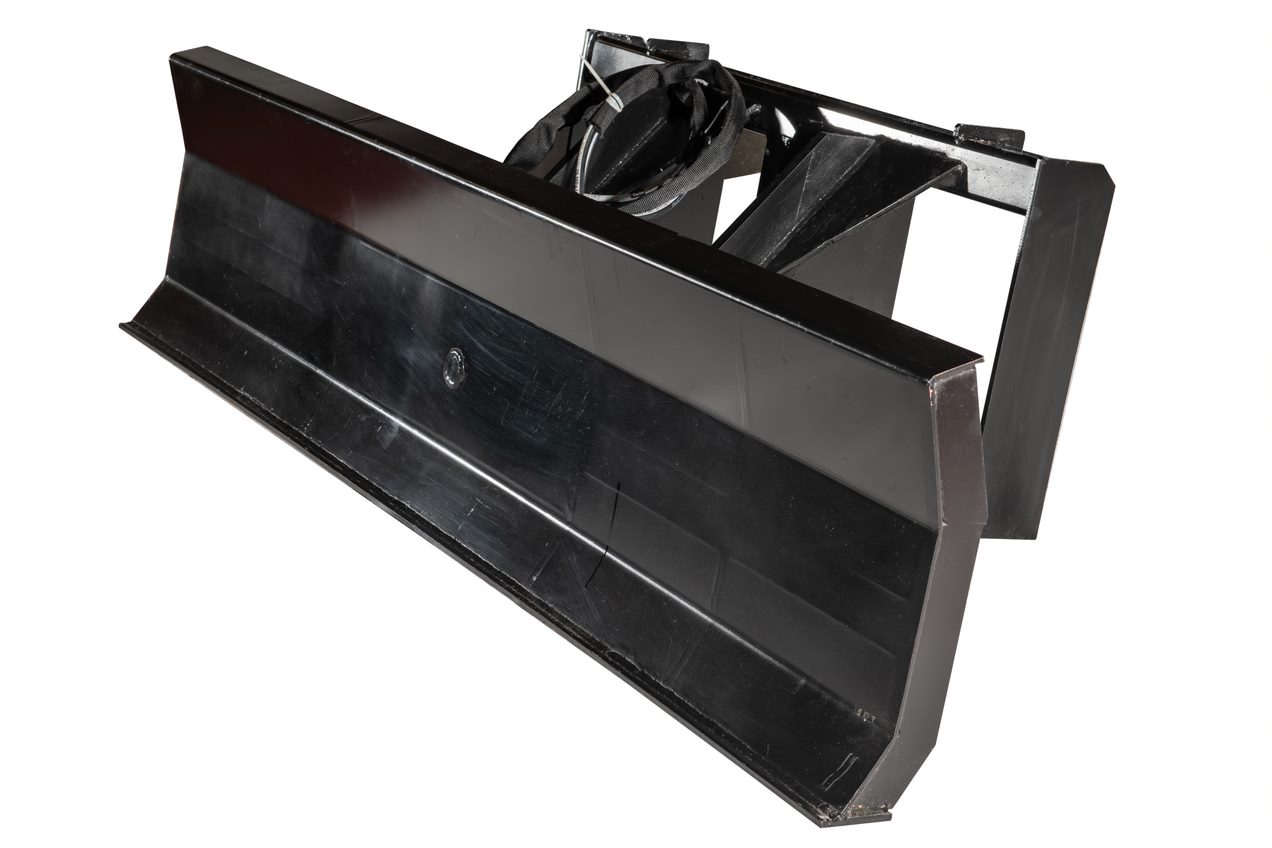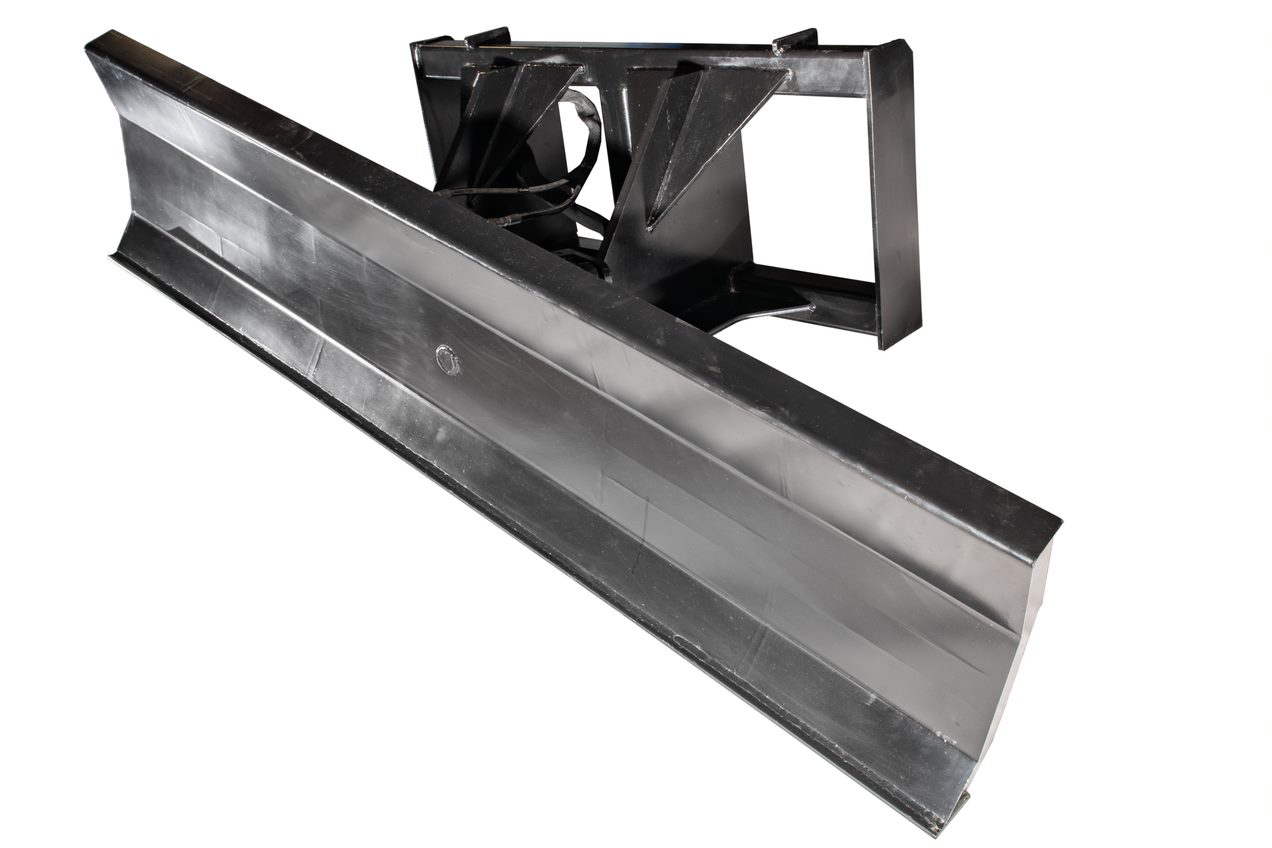 Land Clearing Dozer Blade
Designed for pushing down trees, stripping hard dirt and making angled cuts in the ground, our land clearing dozer blade is a highly affordable alternative for construction and landscaping jobs. Like all our equipment attachments, we manufacture our skid steer dozer blades from high-strength steel, with a severe-duty subframe. Our land clearing blade features a 19" blade face and is available in 74", 86" and 94" lengths.
Highly maneuverable, the land clearing blade adds to the versatility of your fleet, allowing a single machine to take on tasks that would otherwise require dedicated equipment.
Key Benefits
Upgrading to a McLaren Industries skid steer grader blade or another heavy-duty attachment enhances the inherent capabilities of your fleet. If you've been considering adding a new machine to take on tougher jobs, a new dozer blade may be a more cost-effective alternative.
With a McLaren Industries blade, you can speed up cycle times by getting the job done in fewer passes, while keeping your overhead expenses low by running a smaller and more streamlined fleet. These benefits ultimately make your operation more profitable and productive.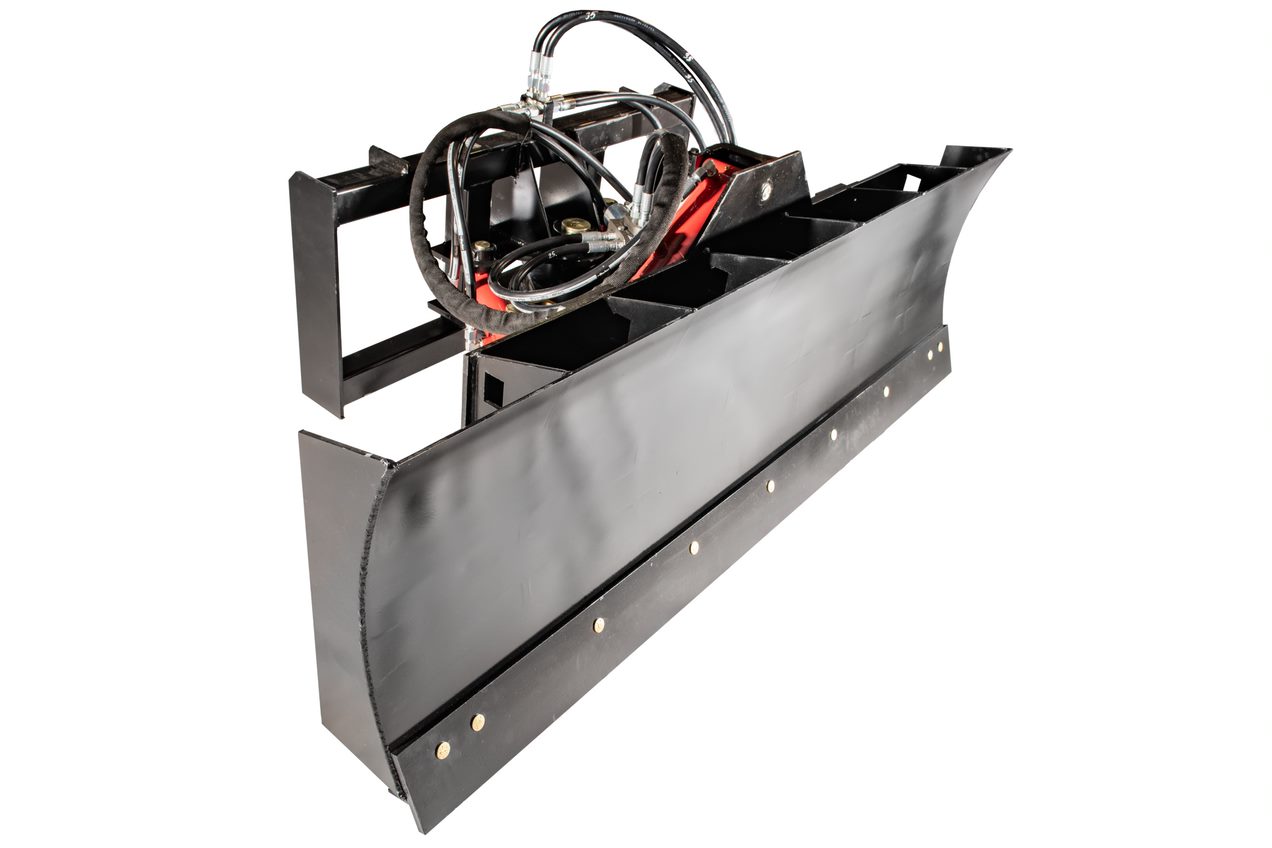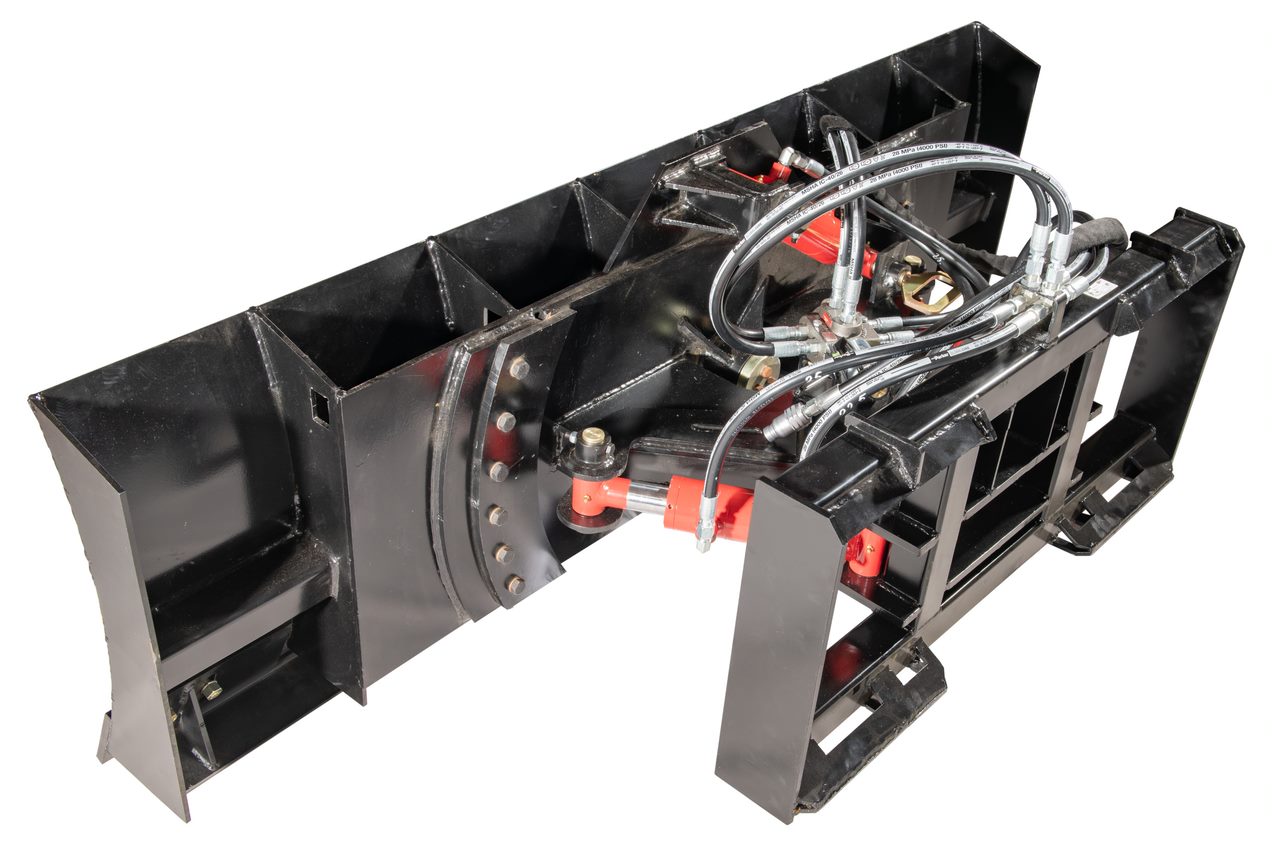 Use our products with Cat®, Case, Komatsu and other leading manufacturers' machinery. As a longtime OEM supplier, our entry into aftermarket dozer blades is a natural progression — one that brings high-quality options to a larger contingent of fleet owners and operators.


Why McLaren Industries?
McLaren Industries' skid steer dozer blade attachments offer quality at an affordable price. We stand behind everything we sell with excellent customer service. To learn more about our skid steer 4 way blade, 6 way dozer blade and other attachments, contact us online or call us at (800) 836-0040.