Attachments for Skid Steers and CTLs
Root Rake Bucket Attachments
McLaren Industries' selection of bucket attachments is designed to help you expand the possibilities of your fleet and ultimately do more with your machines. We specialize in precision-engineered parts for skid steer loaders, compact track loaders, excavators and other equipment. As a longstanding partner to OEMs, we now offer our bucket attachments for direct sale to customers around the world.
Our root rake bucket attachments offer multiple benefits for forestry, construction, landscaping and other applications — keep reading to learn more, or get in touch with a McLaren Industries representative to request a quote today.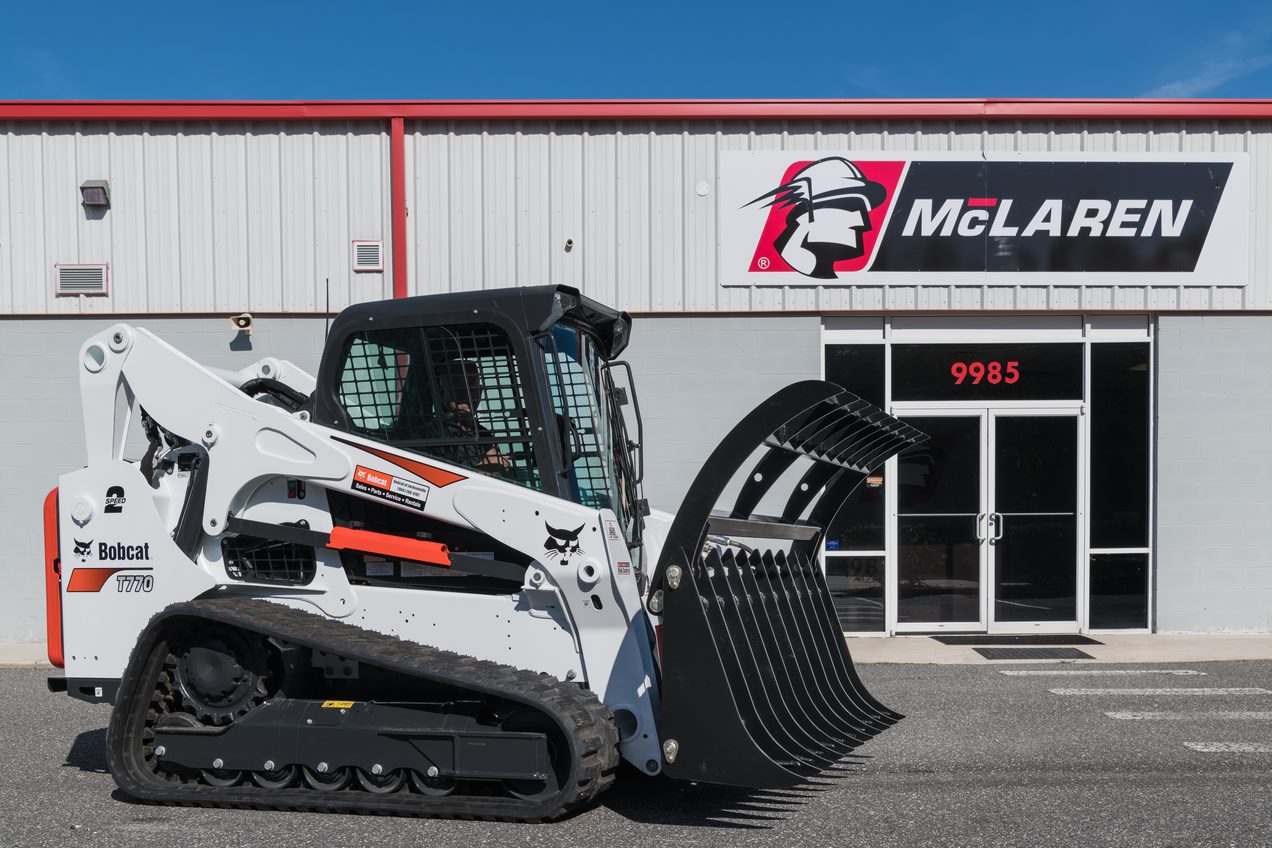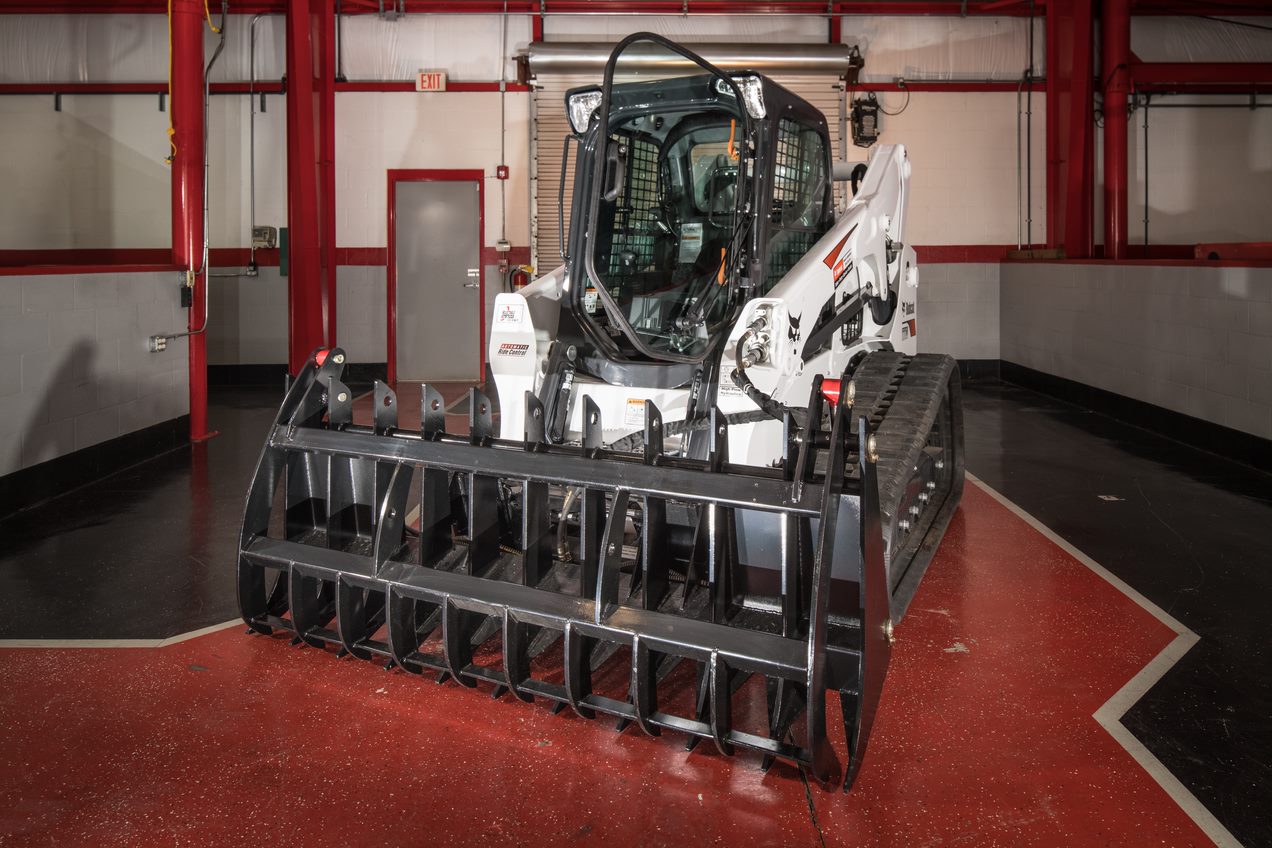 Benefits of a Root Rake Grapple Bucket
McLaren Industries' skid steer loader attachments offer multiple benefits for busy construction crews. Our products fit easily onto machines by all major manufacturers, including Cat®, Case, John Deere, Bobcat, Kubota, Takeuchi, Gehl and more. Purchasing new attachments lets you take on more tasks without investing in additional machinery — in addition to the expense of buying another machine, you'll also save on transportation, fuel costs and related operating expenses. In a competitive industry where maintaining the bottom line is key, that's a big advantage for any business that wants to grow sustainably.
Compared to other skid steer, CTL and MTL root rake grapple bucket attachments, our products offer improved quality, longer service life and lower maintenance requirements. We believe that the right attachment should fit seamlessly into your workflow, keeping your productivity up and running while downtime stays to a minimum. Premium features such as high-strength steel construction add to the value proposition of our products.


Product Details
We've designed our root rake grapple buckets to effortlessly clear away tree roots and limbs with a minimal amount of soil disruption. This versatile product is also adept at loading and raking rocks, and pushing brush and other debris into large piles. Optimized tine spacing helps drive productivity, allowing you to quickly rake large areas, while an extra-large opening allows operators to move oversized or heavier loads in fewer passes. This combination of strength and versatility makes our root rake grapple attachment an excellent performer in a variety of applications — and a smart investment for your fleet.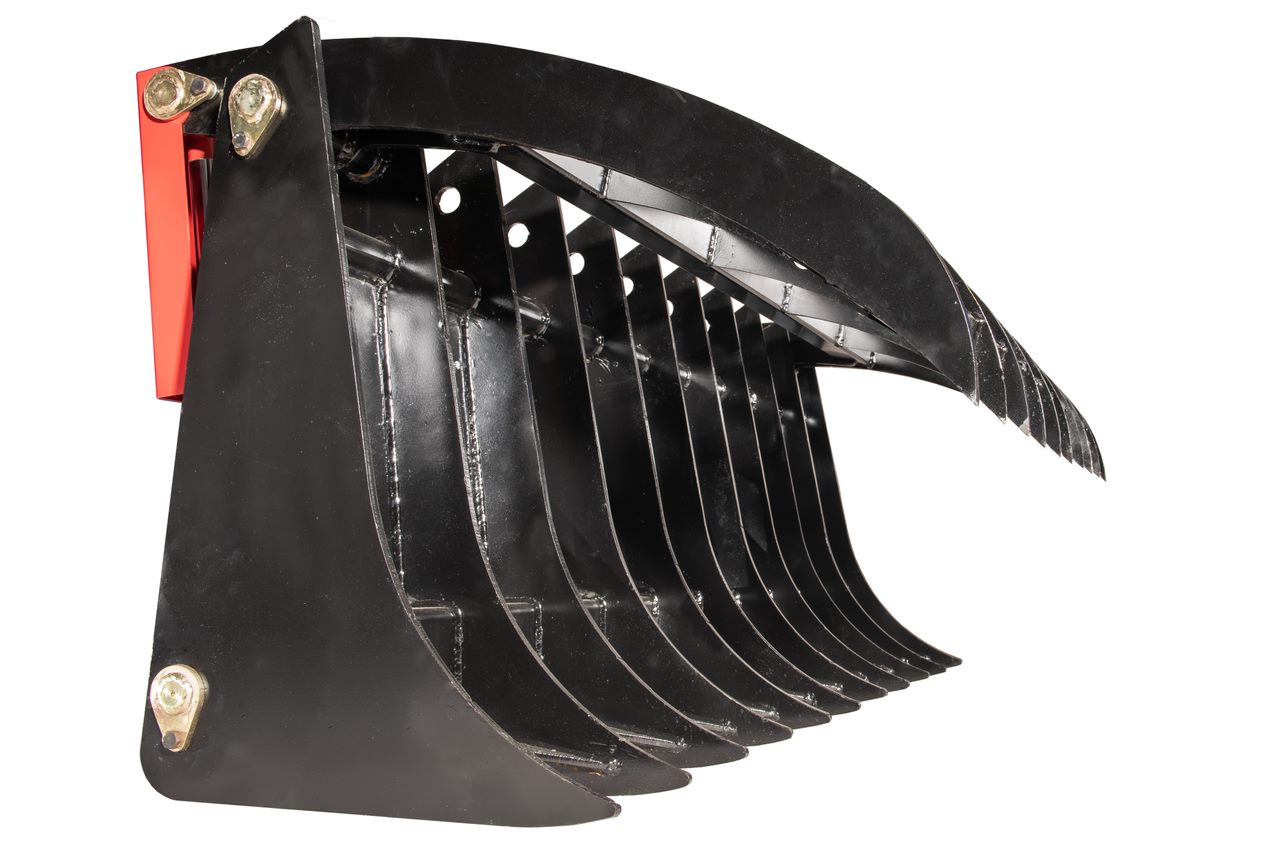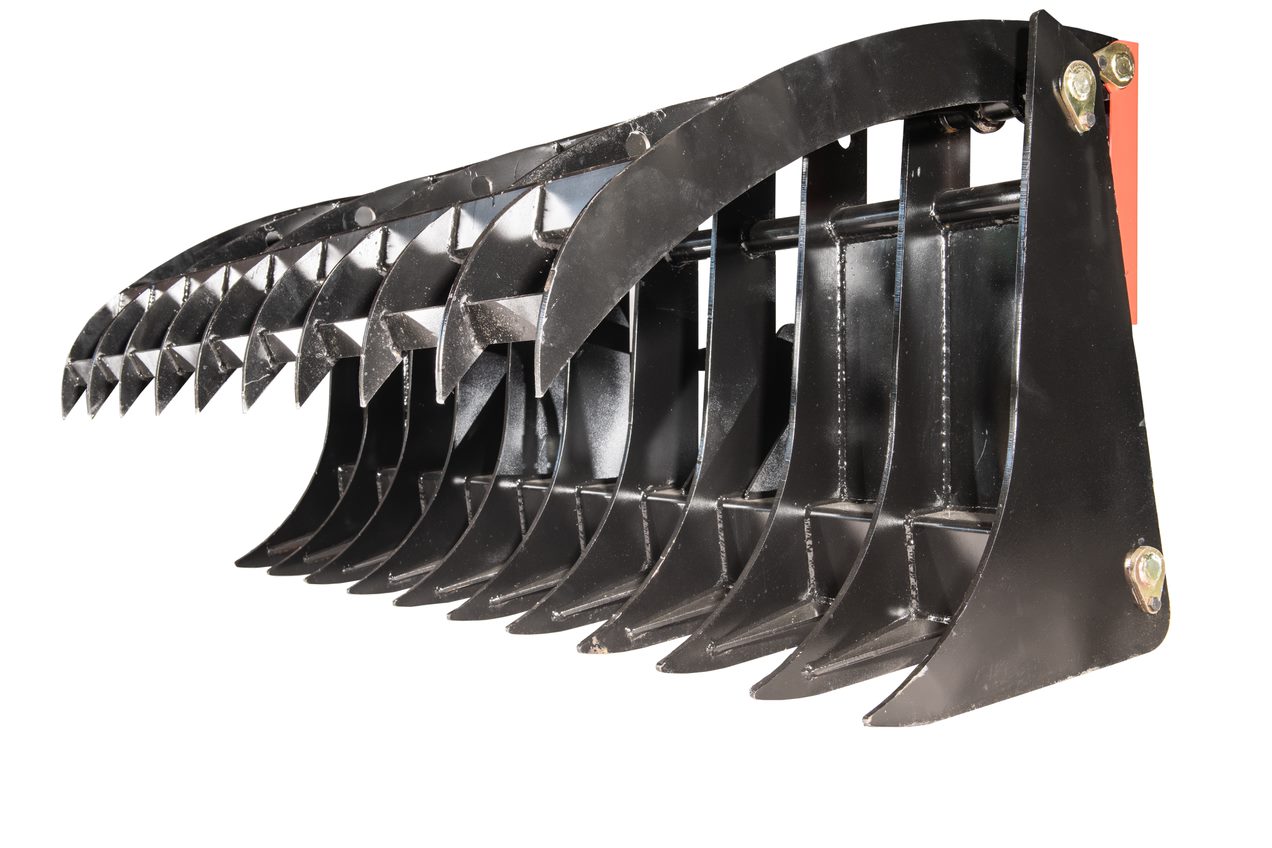 Our root rake bucket feature replaceable teeth, making maintenance simple and effectively extending their service life indefinitely. Multiple sizes are available — all our attachments feature universal skid steer-style hookups for easy installation on machinery by any manufacturer. Other notable features include greaseable pins and bushings, high-performance, heavily ribbed tines for added durability and high tensile welding throughout. The result is a product that can stand up to any challenge.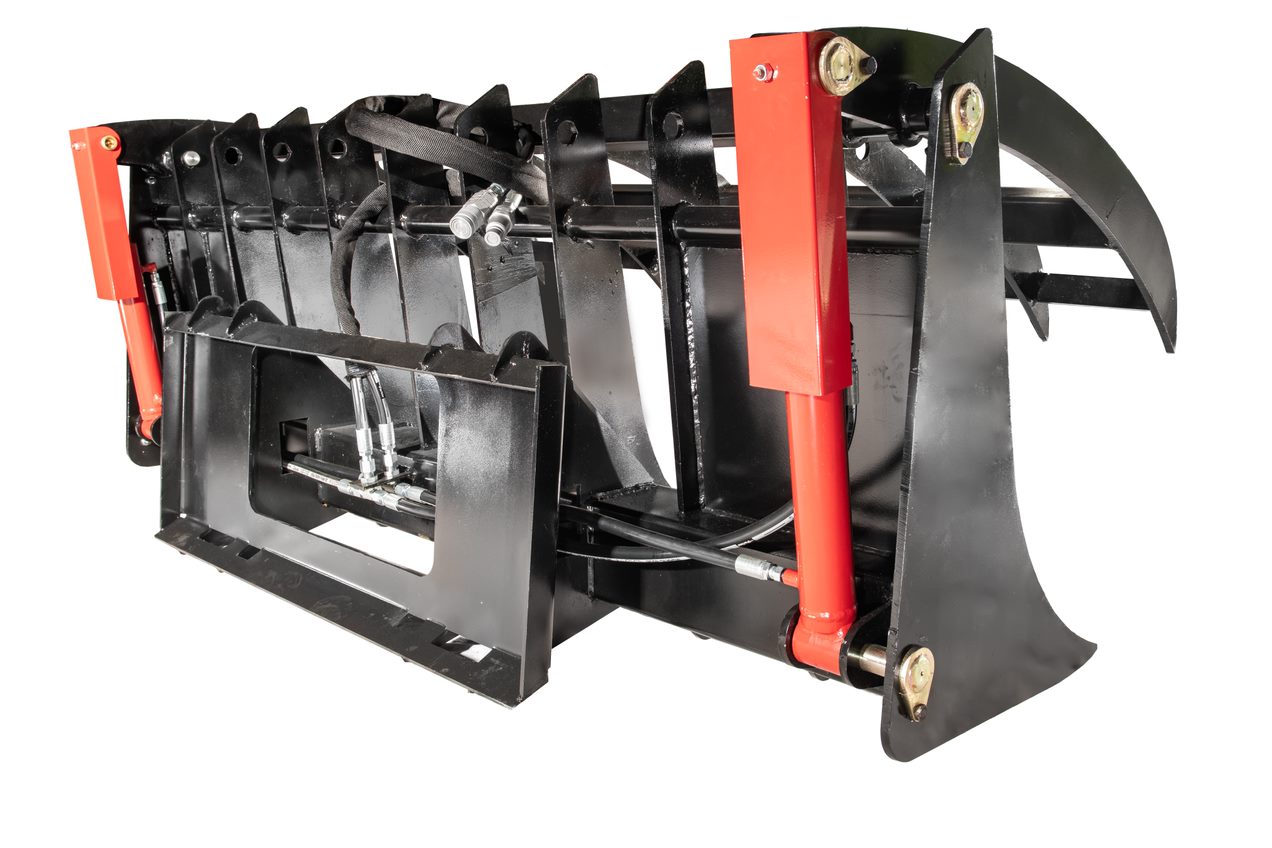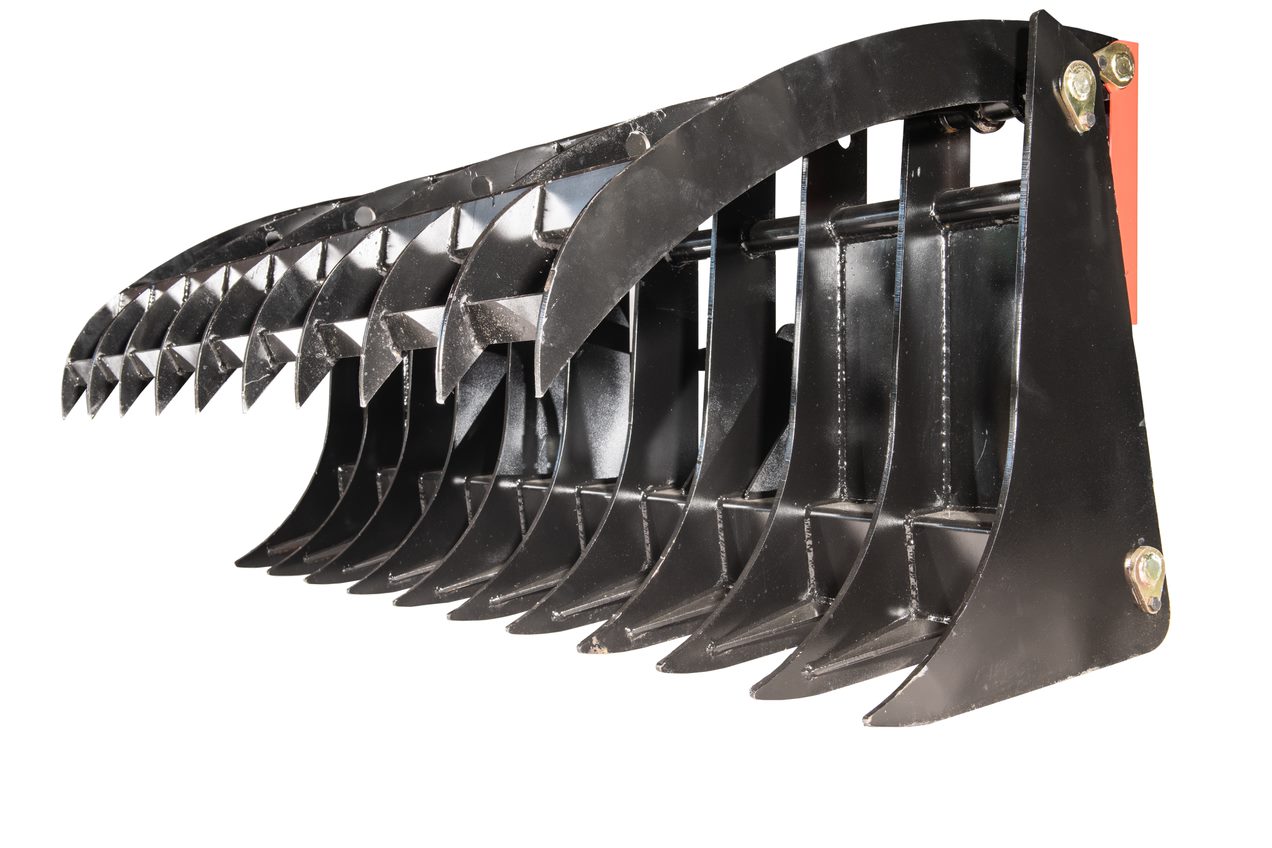 Why McLaren Industries?
McLaren Industries is a longstanding leader in the field of aftermarket skid steer loader components. Our root rake bucket attachments offer quality and performance at an accessible price point.
While manufacturers such as Cat and John Deere all sell their own attachments, if you want to do more with your machinery, an OEM quality alternative is a great option. To learn more about our root rake bucket attachments for skid steer loaders, multi-terrain loaders and compact track loaders, call us at (800) 836-0040 or contact us online.