Attachments for Vertical Root Rake Grapple - OEM Series
Vertical Root Rake Grapple - OEM Series Skid Steer Grapple Buckets
One of the newest additions to our attachment lineup is the vertical root grapple. The ability to do more work in less time with the tools available to you is vital for the success of any business. When one attachment can do the job of three different attachments, it is a necessity for anyone's fleet. Our OEM series of attachments is built to meet and exceed OEM specs. These attachments are built to be worked hard in any environment and last for years.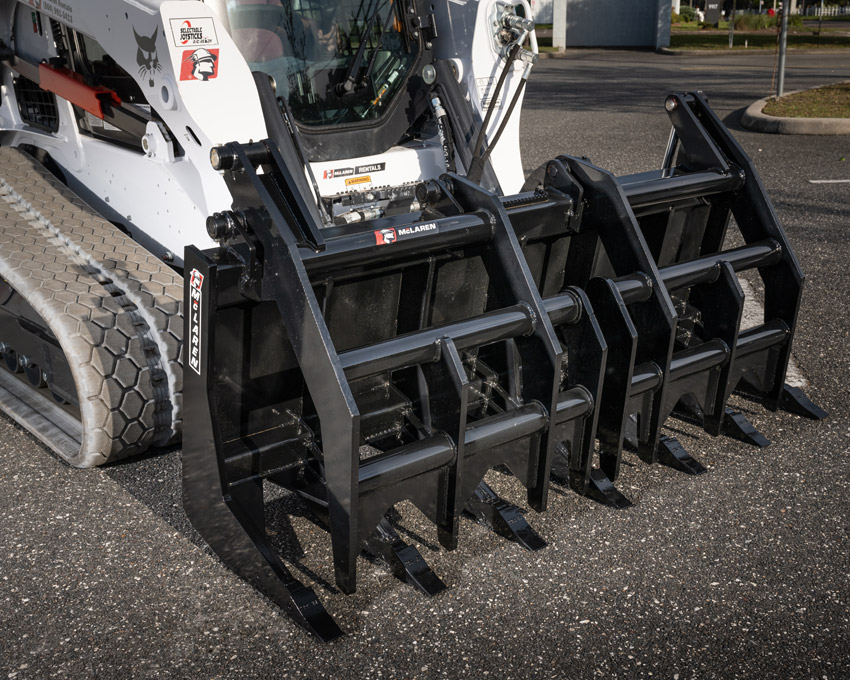 Opening up to just about 55", the wide opening makes this attachment great at taking on large loads at one time. Bottom tines measure 25" from tip of the tooth to the back plate. This makes the tines long enough to handle large debris loads. Every tine is reinforced to give the vertical root grapple extra durability.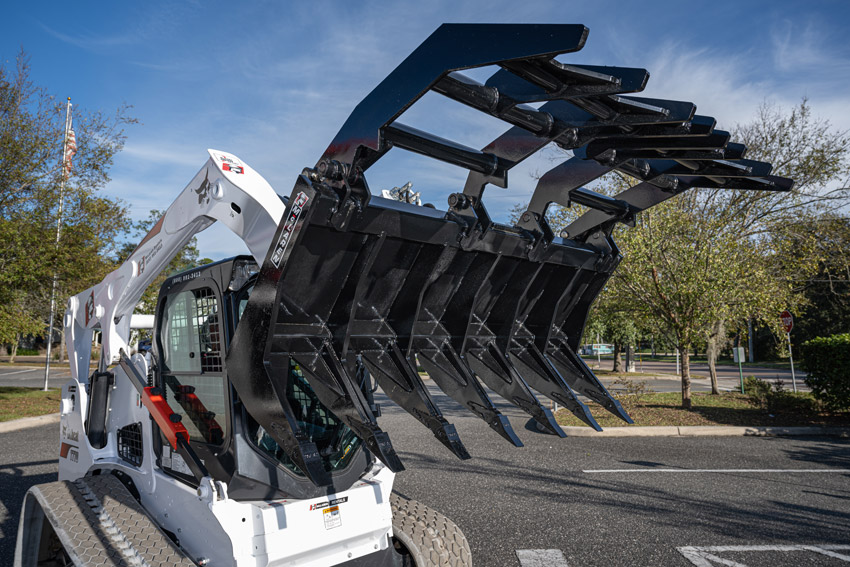 With one single pass, the vertical root grapple rakes up debris while the bottom bar provides the necessary tool for backfill. This attachment is great for forestry, land clearing and demolition. Separating dirt from rock, lumber, or building materials is what the vertical root grapple is made for. Its large capacity is great for saving time and energy. With the independently operating cylinders, uneven loads are not a problem. Protected cylinders and enclosed hoses are used to cut down on unneeded maintenance.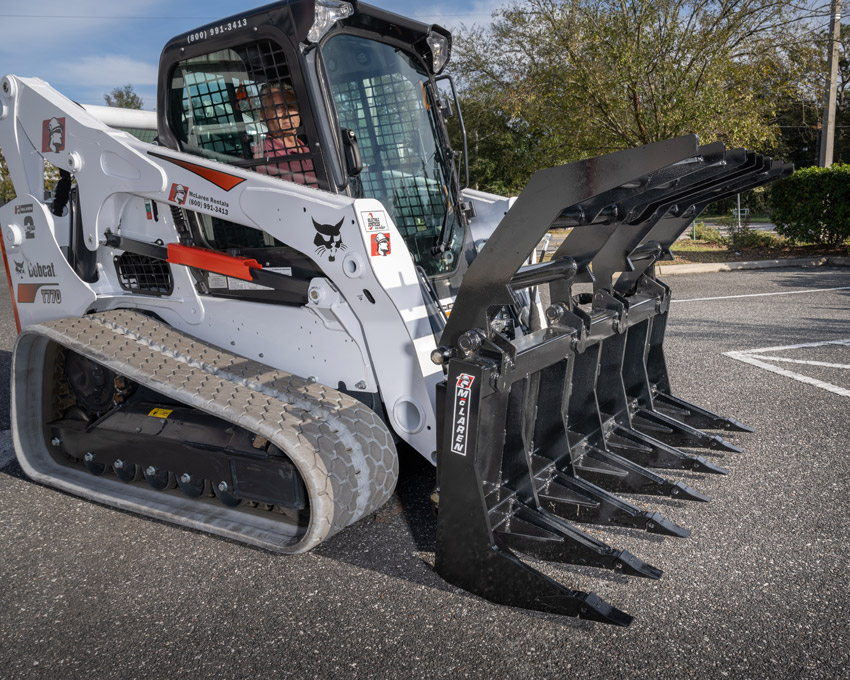 Benefits
Here are some quick bullet points about our vertical root grapple:

-Proudly made in the USA
-Works like a rake, allows dirt to fall through
-Has 2"x10" hydraulic cylinders
-1 ½" thick steel tines
-Reinforced quick attach
-Fully greasable hinge points
-Oversized, greasable 1 ¼"pins
-Comes equipped with Parker brand hoses, fittings, and couplers
-11 ¼" tine spacing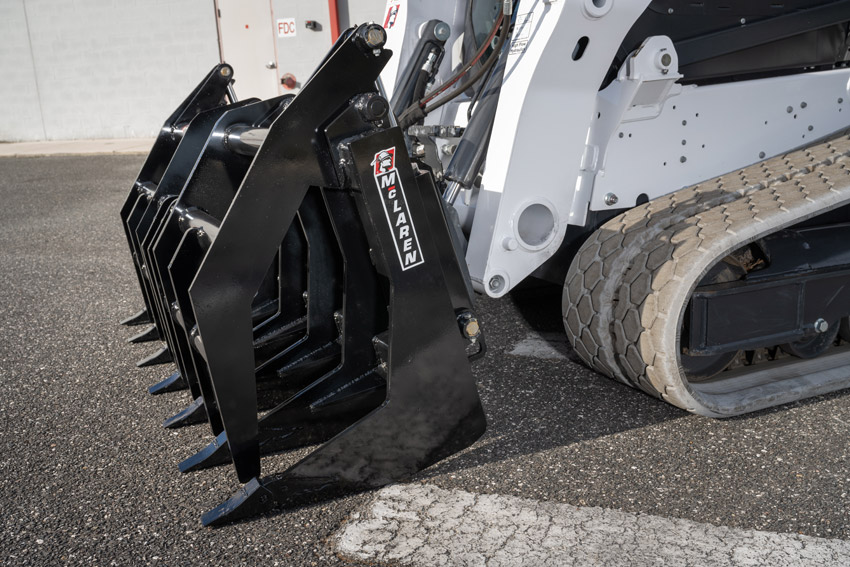 These are just a few of the reasons why our new attachment is a benefit to any fleet, whether you work in landscaping, forestry or demolition, the vertical root rake is a great attachment for all of these different areas. Built sturdy and built to last, this attachment will serve you for years to come.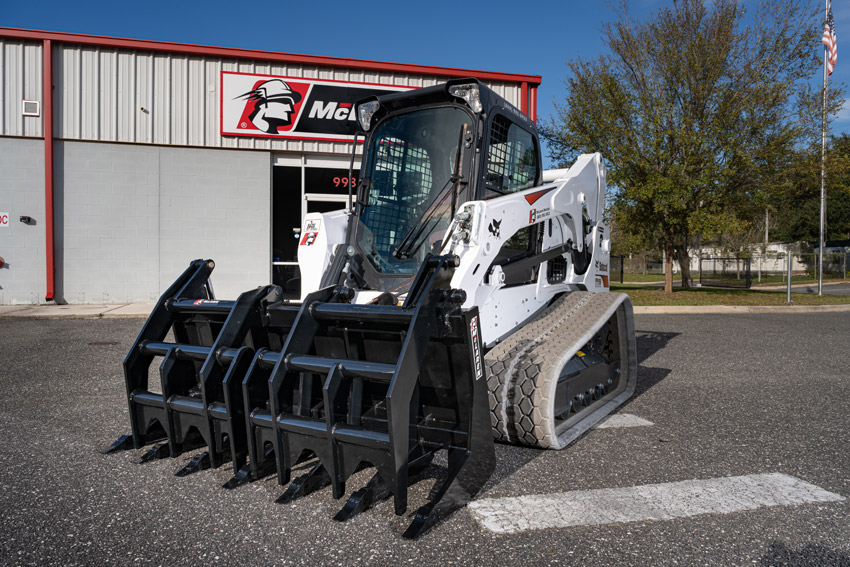 Contact McLaren Industries to Learn More
Give McLaren Industries a call today at 1-800-836-0040 or request a quote and find out about our extensive line of other attachments as well. We are your one stop shop for all your attachment needs.