Attachments for Skid Steer Pick-Up Broom
Skid Steer Pick-Up Broom

McLaren's Skid Steer Pick-Up Broom allows for an efficient and superior way of cleaning. Whether your sweeping dirt, debris, or light snow; our pick-up broom will easily handle the job. Our reinforced 8" hub and durable 26" poly wafers sweep material into the bucket and the manual hinging broom allows for easy transfer and disposal. McLaren's pick-up broom features an adjustable height to be effective in multiple scenarios. Equipped with protective sleeves and powder coating, our pick-up broom will outlast, and outperform the competition.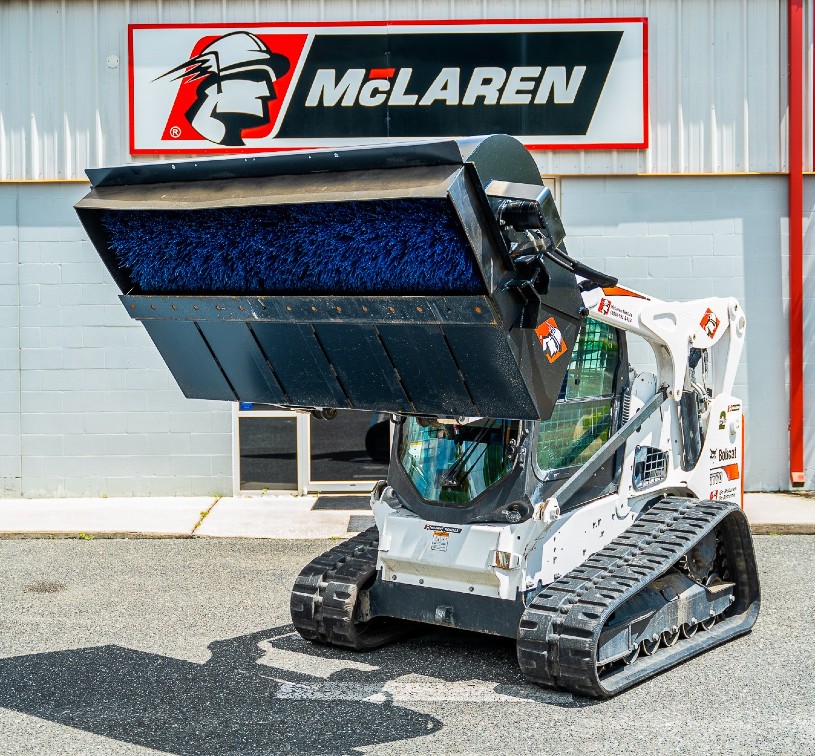 Key Features
- High performance direct drive motor by Parker
- High quality wear-resistant poly bristles
- Utilizes 26" bristles versus standard 24" from competitors providing more pickup and longer life
- Grease fittings on all pivot points and bearings
- Heavily reinforced bucket bottom for long use
- Hydraulic motor protective guards
- Wide clean up path
- Available in two sizes, 72" or 84"
- Hydraulic flow rating 11 – 20 GPM

Pick Up Broom Specs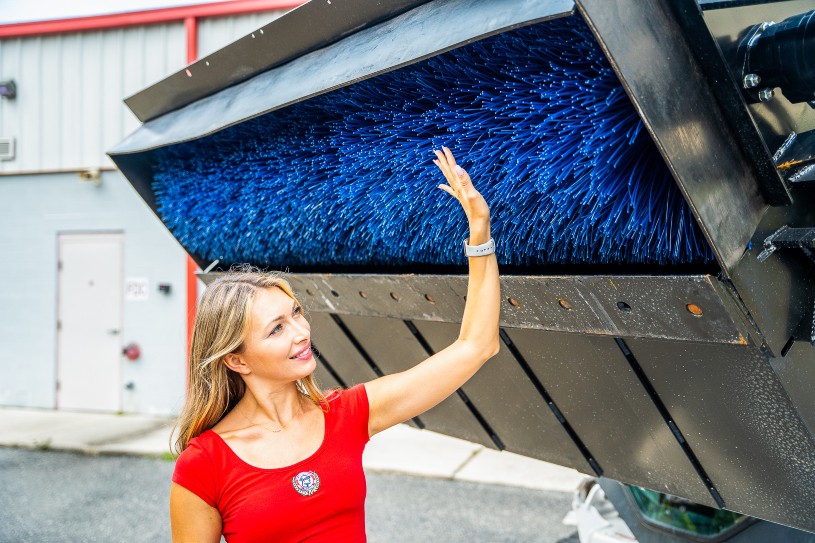 McLaren's skid steer pick-up broom is perfect for any clean up job, especially road debris and other messy applications. Built with premium materials and reinforced steel, you can bet you are getting the best value hands down. The 26" bristle design ensures you are picking up more material more effectively compared to most competitors. Very easy to use and a must have for any road work application.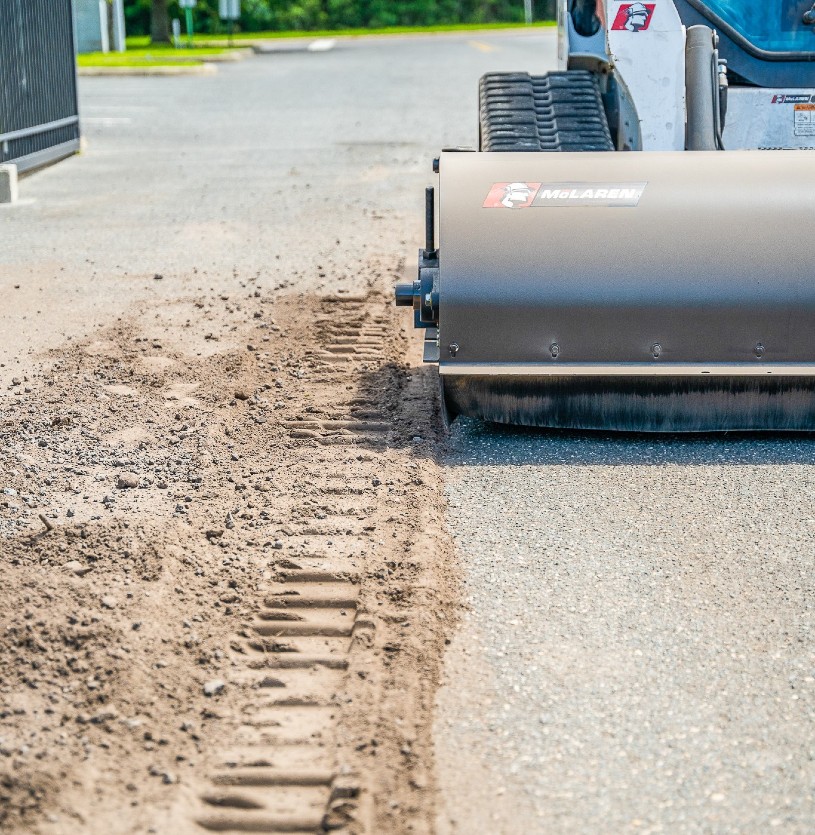 Call today at (800) 836-0040 to get a quote on our Skid Steer Pick Up Broom or many other skid steer and track loader attachments we have available for your machine.