Skid Steer Log Grapple
In a busy construction site, making the most of your fleet of heavy equipment—and minimizing costs associated with transport, fueling and upkeep—is critical to running a successful business. The right skid steer log grapple options can expand the working capacity of your skid steers, allowing you to do more with less.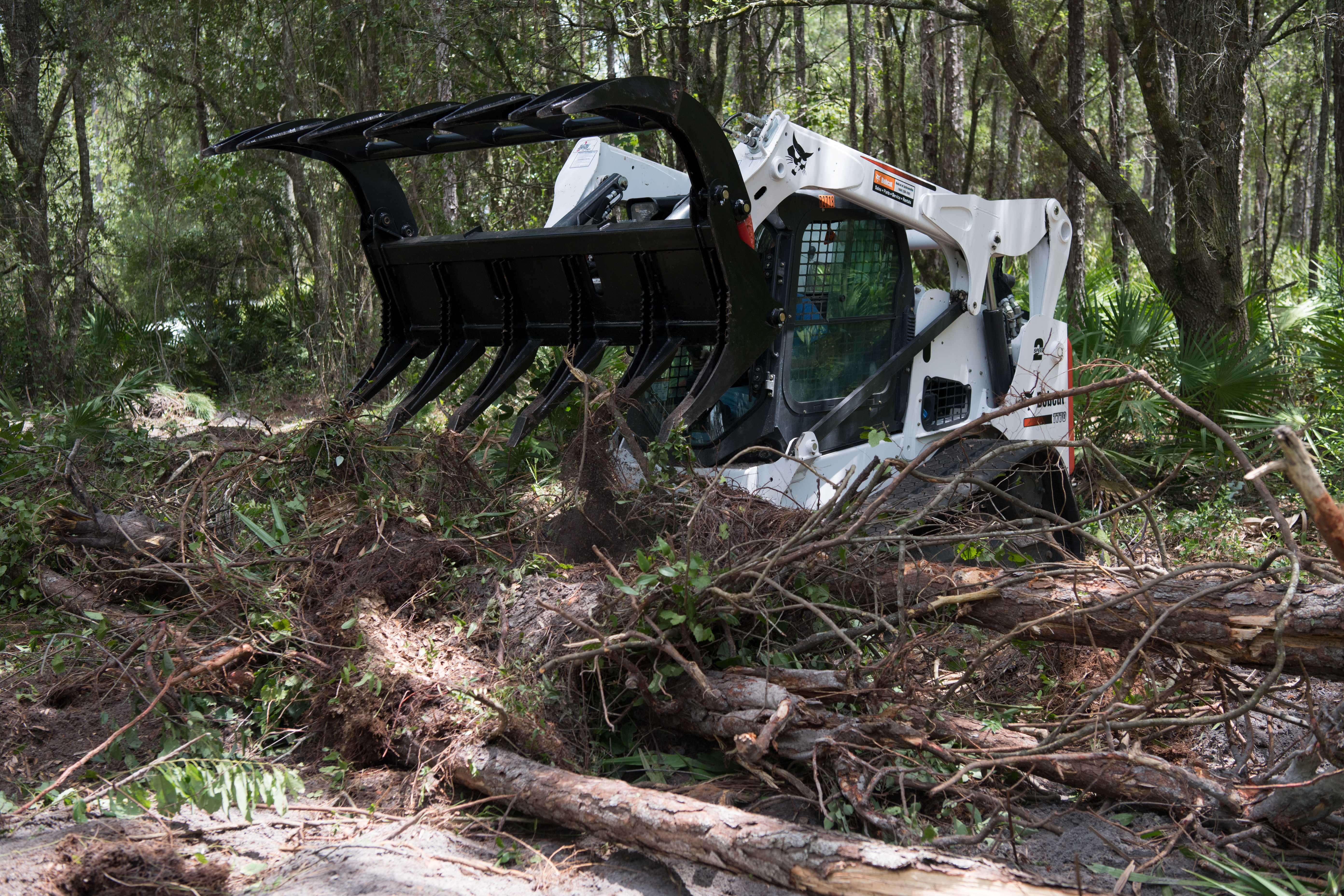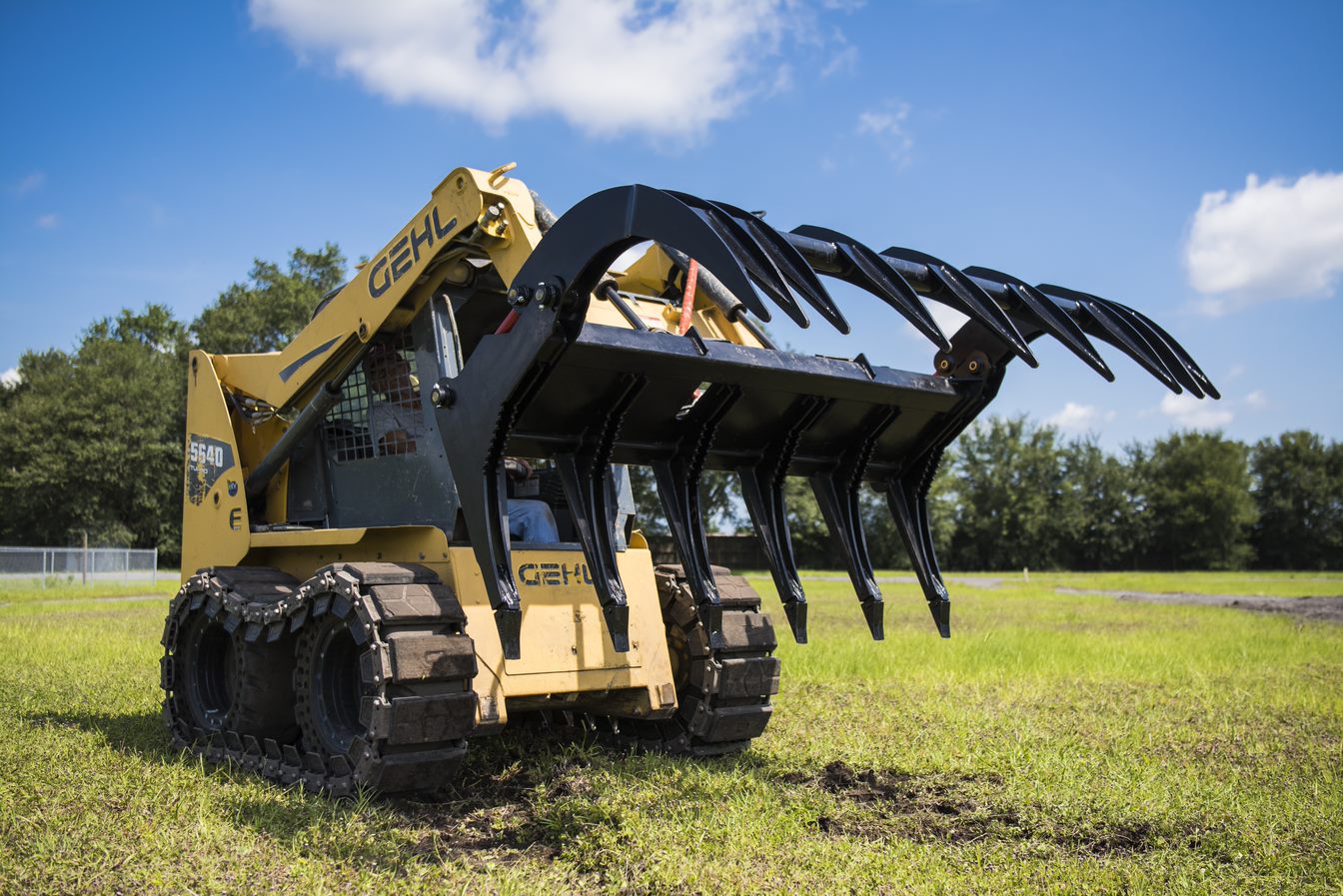 While many heavy equipment manufacturers — including Cat®, John Deere and more — produce a diverse lineup of optional attachments for their machines, choosing an aftermarket alternative can help you stretch your budget further.

McLaren Industries manufactures several high-quality, heavy-duty skid steer log grapple attachments for construction, landscaping, forestry, demolition, storm cleanup, and other applications, including our skid steer log grapple buckets.

Our skid steer log grapple attachments are compatible with Cat®, John Deere, Bobcat, and other skid steer manufacturers. Use our log grapple to quickly and accurately scoop up and move heavy timber, debris, and irregularly shaped loads across a job site. Our skid steer log grapple bucket is a powerful attachment designed for heavy-duty commercial use. 

Product Details
Our skid steer log grapple attachments feature a wide bottom lip and acute angle tine shape to keep loads in place and lift heavy or bulky logs with a minimal amount of balancing effort. When the unit's upper clamps are in the upright position, a set of cylinder back stoppers avoids jamming. Integrated springs prevent hydraulic hoses from pinching while in use, and a set of fully greaseable pins and bushings offers long life and fewer service requirements for your new skid steer log grapple bucket.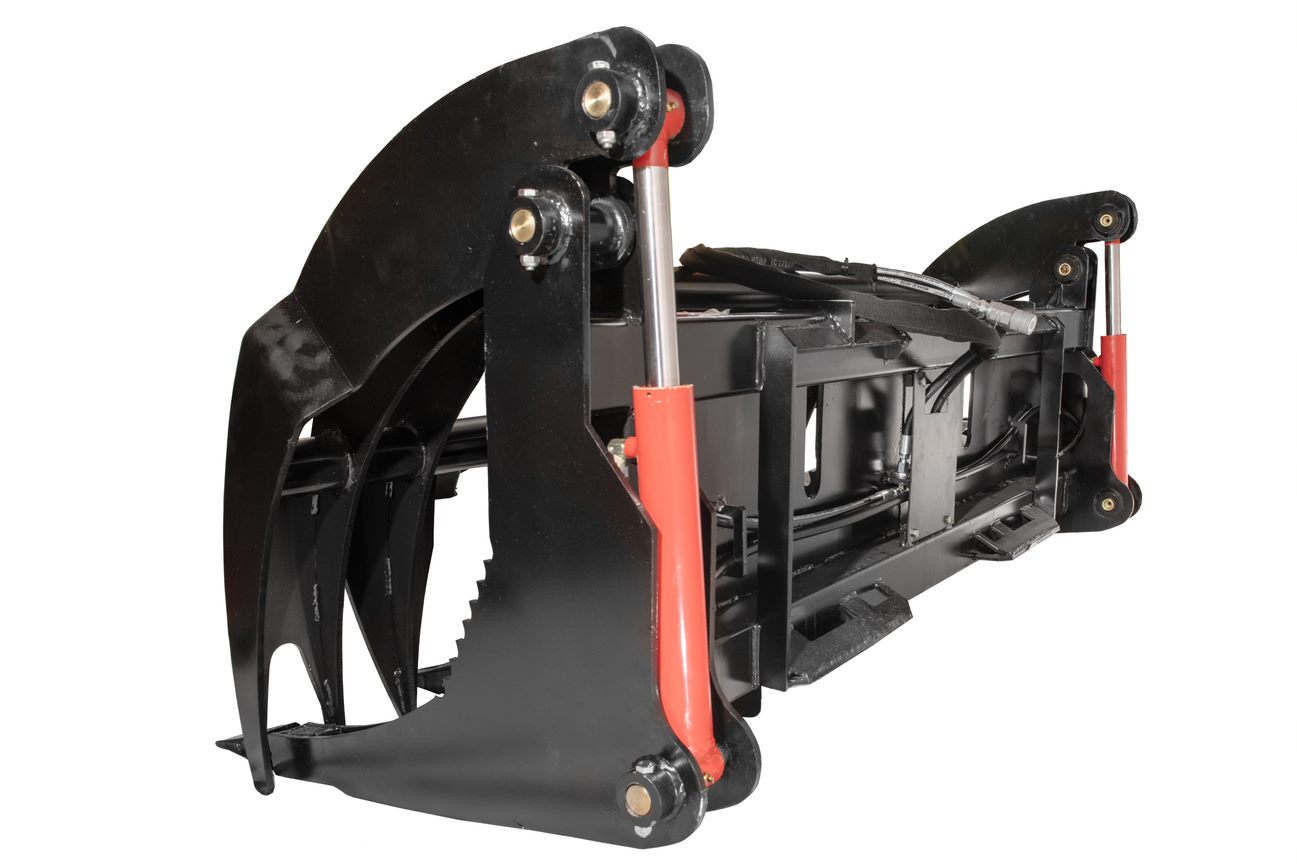 We offer this product in several sizes which are 68", 76", and 86" widths. Our skid steer log grapple will attach to your equipment with a universal skid steer style-hookup to facilitate fast switching between attachments.
If you're looking for an affordable skid steer log grapple bucket that can lift, load, and move with ease, look no further than McLaren Industries.
Key Benefits
McLaren Industries' skid steer log grapple are precisely engineered, professional-grade products suitable for any task. Our log grapple bucket can help you improve your productivity on the job site by increasing the working capacity of a single machine. As a result, you'll be able to turn around big jobs faster and grow your business accordingly.
Instead of adding another machine with a dedicated log grapple bucket to your fleet, consider purchasing a removable attachment to use with your existing skid loader. In addition to lower transport and fuel costs, you also won't have to bring on more staff or invest in extra training.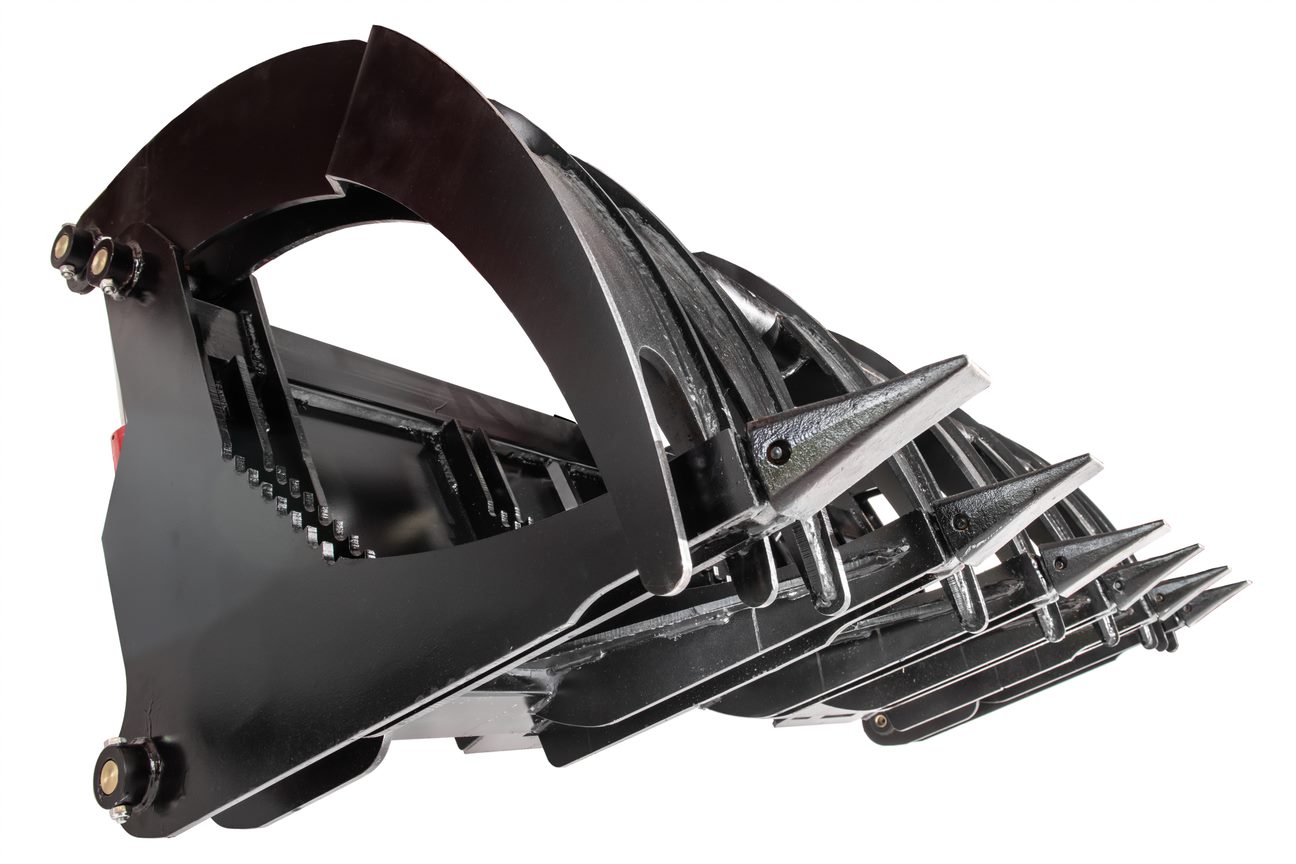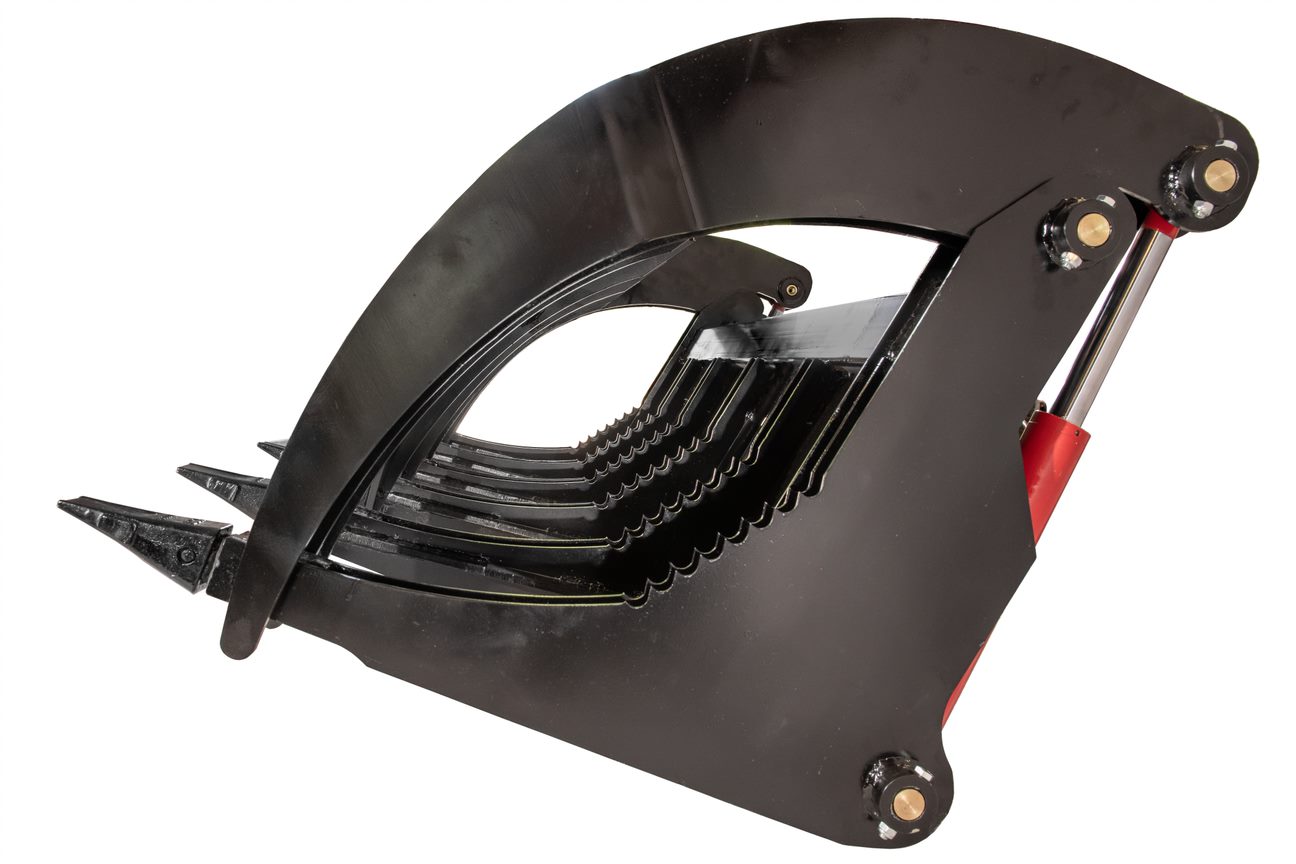 A McLaren Industries Exclusive



Find out why our products lead this sector in quality, performance and overall value. To learn more about our skid steer log grapple buckets, or other skid steer attachments, get in touch with us by phone at (800) 836-0040 or request availability online..