Rubber Tracks for Multi Terrain Loaders
Multi Terrain Loader Tracks
Multi-terrain loaders (MTLs) offer superior performance in delicate conditions. Compared to standard compact track loaders, their lower ground pressure makes them suitable for use in soft ground where compact track loaders and other equipment can't go. They also have a smoother, more comfortable ride, thanks to their suspended undercarriage design.
Though MTLs are, by design, less rugged than compact track loaders, the right track can add to their overall durability, making them a more versatile addition to your fleet.
McLaren Industries sells replacement multi terrain loader tracks for machines by Cat®, Terex, and other manufacturers. Our products offer several advantages over OEM, including longer life, improved performance, and better overall value.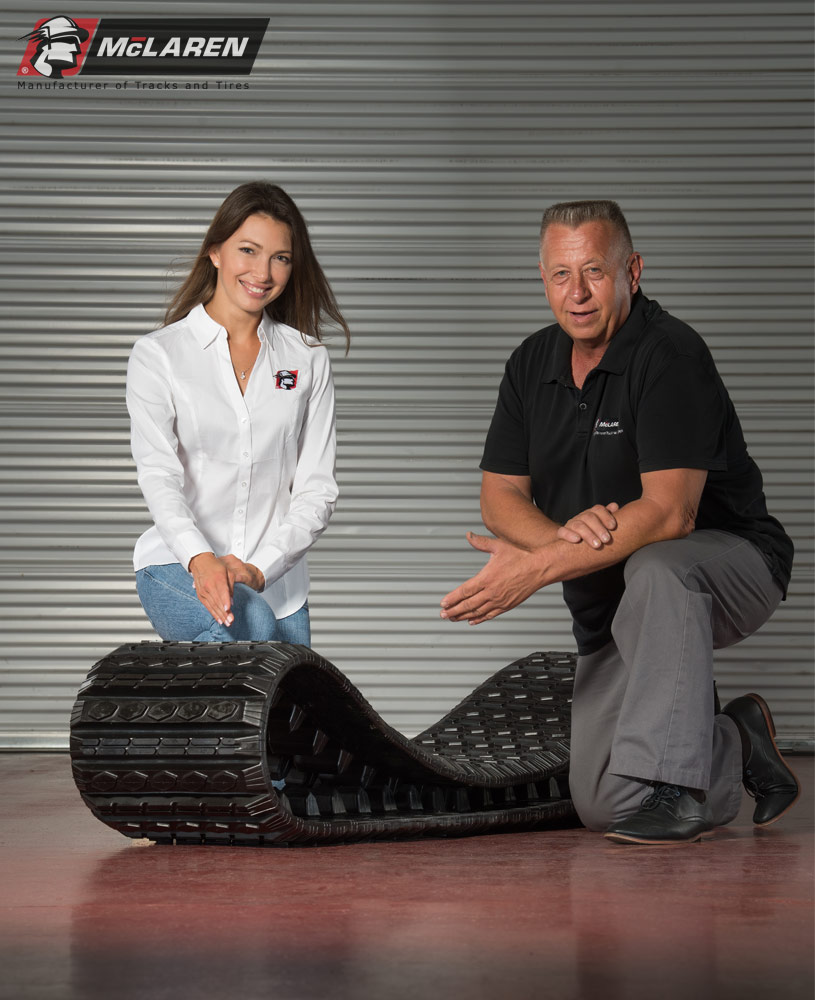 Benefits of Our MTL Rubber Tracks
McLaren Industries' rubber multi terrain loader tracks feature a proprietary design consisting of specially formulated rubber that has been engineered for puncture and tear resistance and a steel-reinforced belt for additional strength. This design offers several advantages, including:
- Improved ability to handle high-torque loads, reducing the risk of broken drive lugs and related track failures.
- Improved rigidity, reducing the risk of de-tracking when working on uneven surfaces and rugged environments.
- Improved wear resistance, leading to a longer lifespan, lower maintenance costs and improved productivity.
- Improved puncture and tear-resistance, reducing the risk of unanticipated downtime.
- Improved protection against delamination on the tread and rolling area pathways.
McLaren Industries' rubber multi-terrain loader tracks are guaranteed to fit right, making it easy to choose the best model for your needs. We offer our MTL tracks in several sizes and tread patterns. Thanks to their unique combination of technology and build quality, our products offer the best value proposition on the market today.
Available Tread Patterns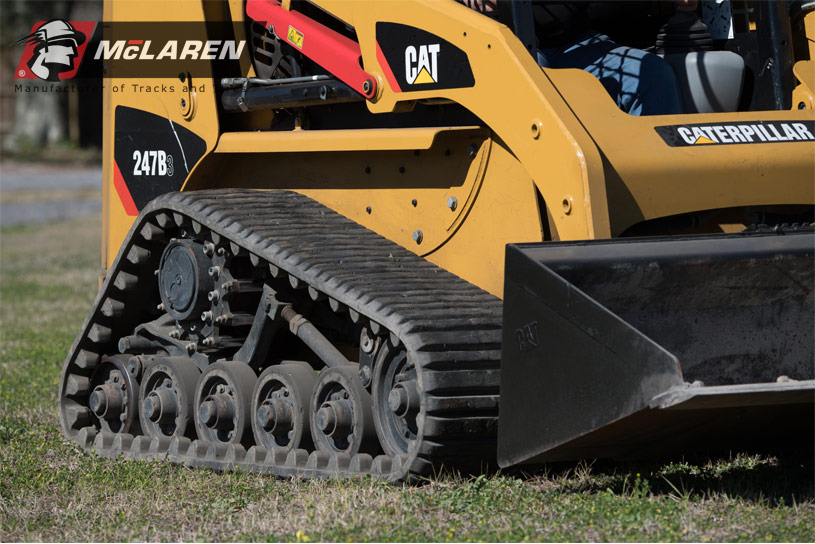 We offer our MTL replacement tracks with three tread patterns:
- Original: Our original tread pattern is a versatile option for general duty applications. It is available in 280 mm, 381 mm and 457 mm for use with a range of equipment by some of today's leading manufacturers.
- Directional: Our directional tread pattern is designed for better traction in loose ground conditions. It comes in your choice of three sizes: 280 mm, 381 mm and 457 mm

- Razorback: The Razorback tread pattern is our newest option for MTL replacement tracks. It offers improved performance in heavy dirt or muddy conditions. It is available only with a 381 mm width.


Which Option Is Best for Me?
We're happy to provide you with a wide variety of options when it comes to tracks for your multi-terrain loader, but how do you know which of our available multi terrain loader tracks is right for you?
In most cases where you need good tracks for not particularly rocky, soft ground conditions, such as golf courses or residential landscaping, the standard tread pattern will be sufficient. Your multi-terrain loader is designed to minimize ground pressure, so it should have no problem performing its duties with these MTL tracks.
In cases where the ground you are working on is not just soft, but loose, such as in some fields or gardens, you may want to switch to the greater traction of the directional tread multi terrain rubber tracks. If you are dealing with extra wet, muddy ground where getting stuck or losing traction is a serious concern, you will want to go with the dependable, Razorback tread.
If you're not quite sure which of these categories your next job falls into, or you have questions about tread widths or other aspects of MTL tracks, McLaren Industries is here to help. We have experienced track professionals who know all of these products and their best uses inside and out and are happy to share that information with you.
Just get in touch with us and let us know what kind of operations you expect your multi-terrain loader to be working on and we will have an expert go through all of your best options with you to help you decide on the perfect tread for your MTL.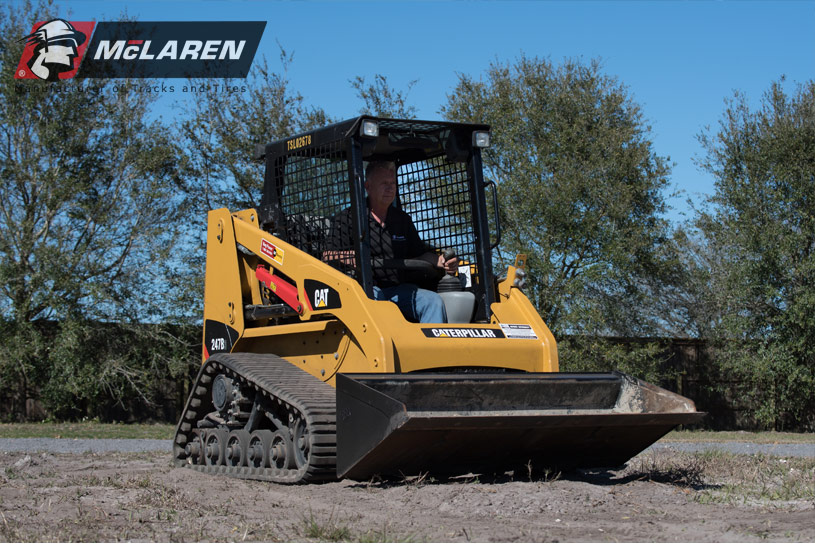 Why Upgrade Your Multi Terrain Loader Tracks?
From a business standpoint, upgrading the stock OEM tracks on your multi-terrain loader for an engineered product by McLaren Industries is a cost-effective way to improve performance and predictability. Our products deliver peace of mind for owners and operators — with a McLaren Industries track, there's less risk of downtime that can derail your productivity and fewer expenses related to maintenance and ongoing service.
In an industry where maintaining the bottom line is critical to your success, that's an important advantage that can help you grow. Request a quote or get in touch with us by phone at (800) 836-0040.