Attachments for Skid Steer Snow Pusher Box
Skid Steer Snow Pusher Box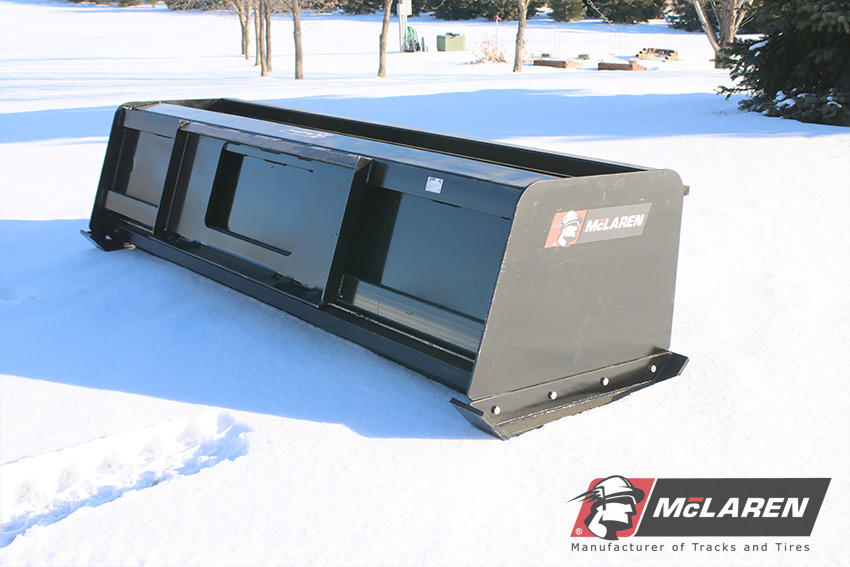 McLaren's Skid Steer Snow Pusher Box attachment offers the greatest per dollar value in snow removal skid steer attachments. This heavy duty skid steer attachment is great for moving big loads of snow at one time. Clearing large areas much more quickly than other skid steer snow removal attachments for the money. With ability to move 29 ft of snow, this skid steer snow pusher box has great capacity, which means less time on one job, so you can move on to the next job quickly.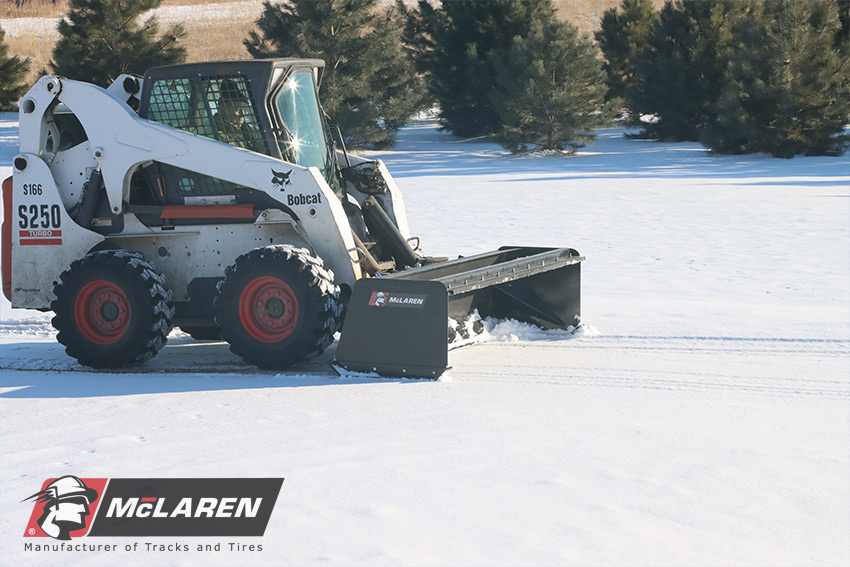 Benefits
Here are highlights about our Skid Steer Snow Pusher Box:

- Replaceable bolt on skids
- 5/8" thick skids for increased longevity
- ¼" thick sidewalls for durability
- Pullback Bar helps remove snow close to obstacles, walls and edges
- Reversible and replaceable rubber cutting edges/span>
- Large capacity to clear snow more quickly
- Interior reinforcement bars prevent bending of sidewalls
- 102" Wide to clear snow in fewer passes
- Tall and deep box design provides larger cavity for increased productivity
- Rubber edge gives squeegee effect for better performance and safety over steel cutting edges
- Increased speed and efficiency due to precision-rolled moldboard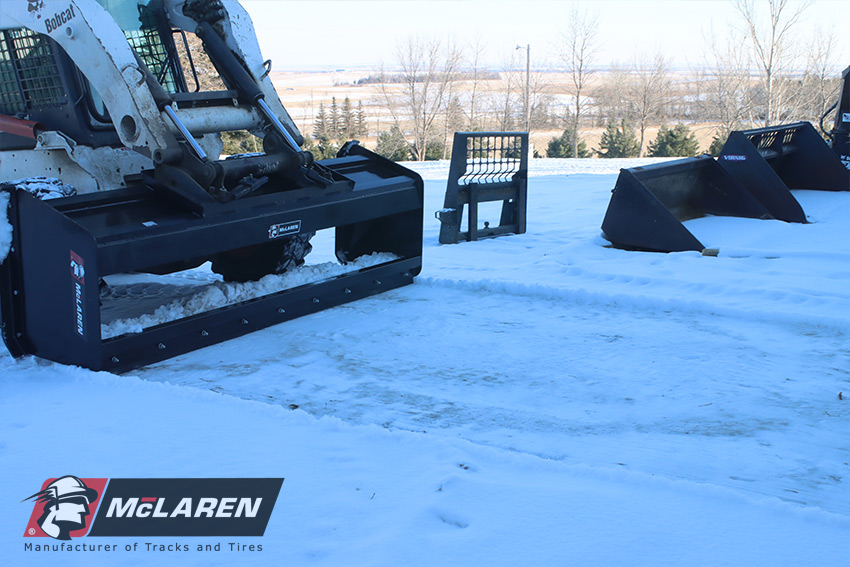 The replaceable skids on the skid steer snow pusher box will let you remove snow in parking lots and on asphalt surfaces without worrying about chunking up the pavement. Once you wear them down and they need to be replaced, just give McLaren Industries a call and we can get some sent your way.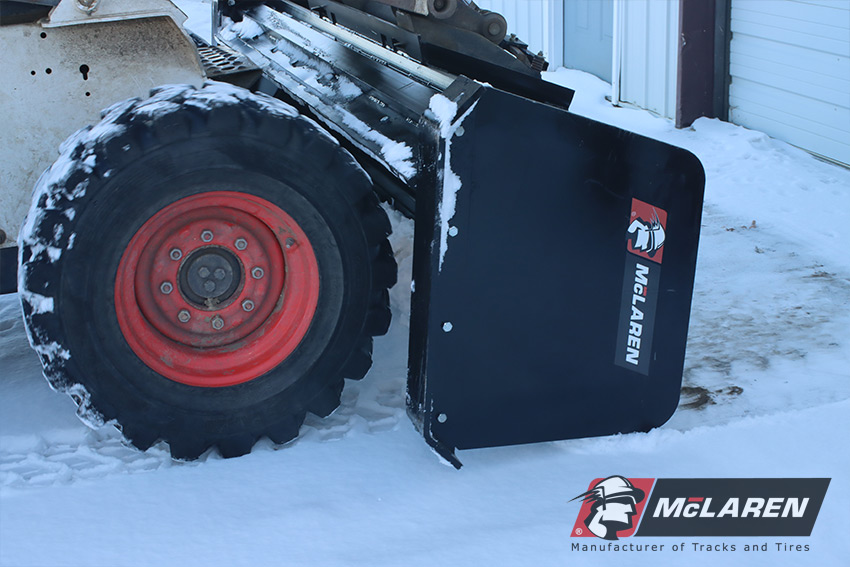 McLaren's Snow Pusher box comes with a pullback bar that helps you get snow from hard to reach places or areas that other snow blades would not be able to collect. Using our snow pusher box for skid steers, you can remove snow close to fence lines and from the edge of buildings. The pull back or drag feature decreases or eliminates shoveling, which means finishing jobs quicker with your skid steer doing all the work. Our Skid Loader Snow Pusher Box comes equipped with a quick attach mount so that it can be used on a skid steer, compact track loader, or even a tractor if you have the correct mount.

Contact McLaren Industries to Learn More
If you have any questions about our skid steer snow pusher box or any of our many other skid steer attachments, please call us at 1-800-836-0040 to speak with one of our attachment specialists. We would be more than happy to give you a quote or place an order for you. When purchasing a skid steer snow pusher box from McLaren Industries, know that you are getting the best product at the best price possible.
Go McLaren, Go Extreme!