Skid Steer Mulcher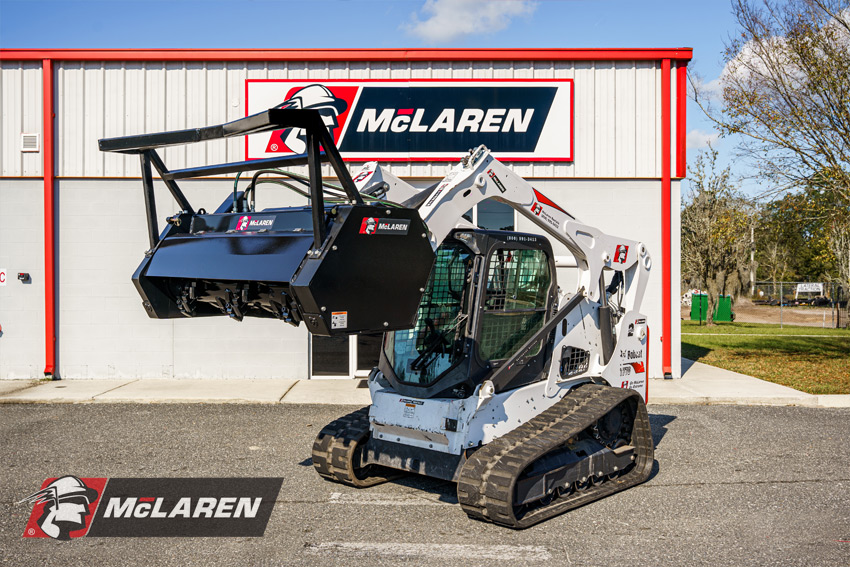 McLaren's Skid Steer Mulcher is designed for clearing large plots of land with heavy brush and trees. The fixed tungsten tooth drum gives a robust, blunt cutting edge for thicker timber and branches. Our mulcher can shred trees up to 10" in diameter down to nothing, clearing land with ease.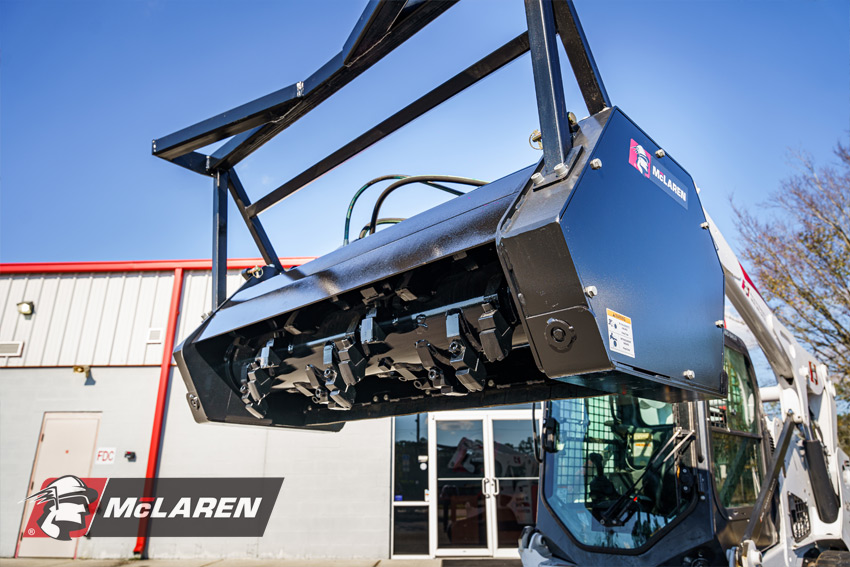 McLaren's Mulcher is built with the customer is mind, with features like removable side plates for easy belt access and drainage holes for use in bad weather. Optional swinging hammer tooth drum was engineered for optimal strike rate and timing to prevent clogging and drum stall with a clean cutting performance.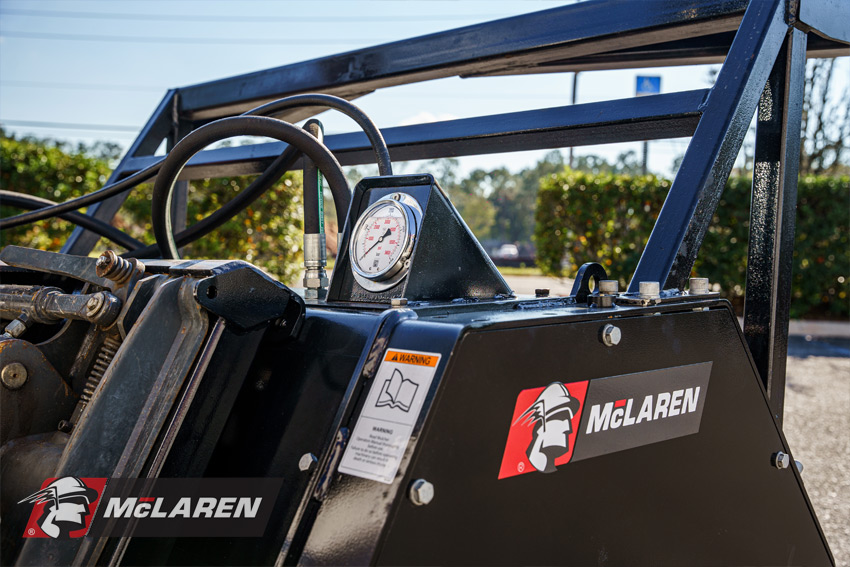 Features:
Cutting drum width: 60"

Total width: 72"

Total weight: 1,763 lbs.

20-25 GPM

Max. log cutting diameter: 10"

Up to 2,400 RPM

Optional Swinging Hammer Drum available
Available size: 72" wide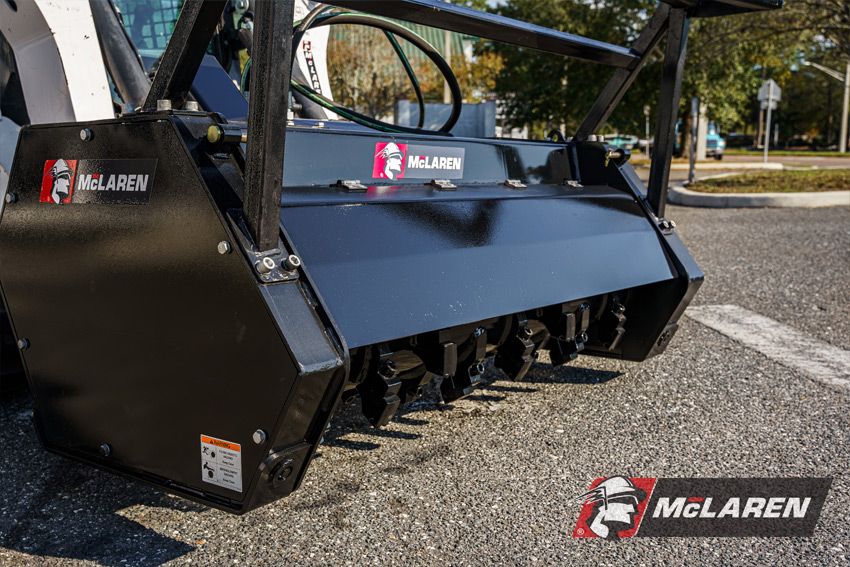 Contact McLaren Industries to Learn More
To learn more about our skid steer attachments, call us at 1-800-836-0040 or request a quote.