Skid Steer Rock Bucket
McLaren's Rock Bucket is ideal for collecting small rocks and debris from the soil. Our attachment features 3" tine spacing to sift through any unwanted material. The rocks ride in a curved shaped pocket that helps them from rolling out freely.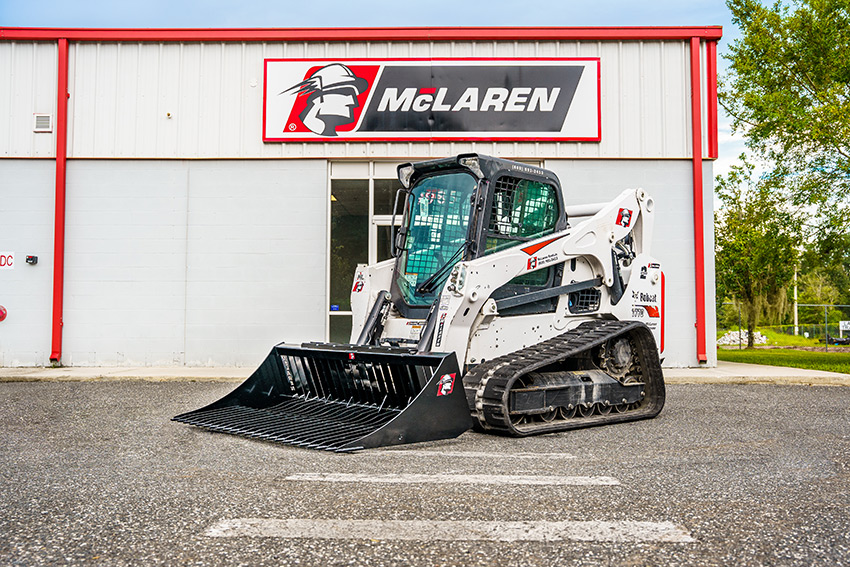 You can choose between four options, ranging in the following weights: 584, 622, 662 and 712 lbs. Our Rock Bucket comes powder coated to provide the best protection and resistance to scratching, rust, and general wear on the attachment.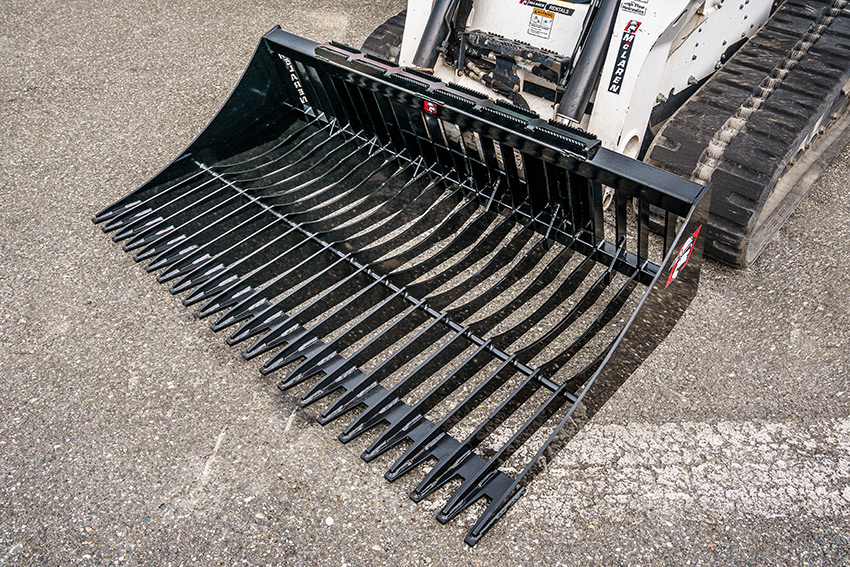 Features:
1/2" thick steel tines

Reinforced quick attach plate

Treaded step for safety

Available sizes: 62", 68", 75" and 82" wide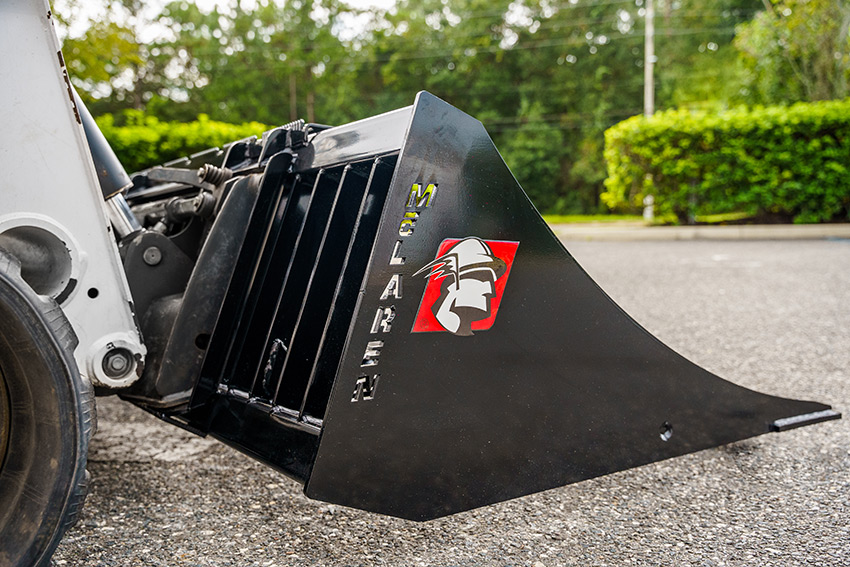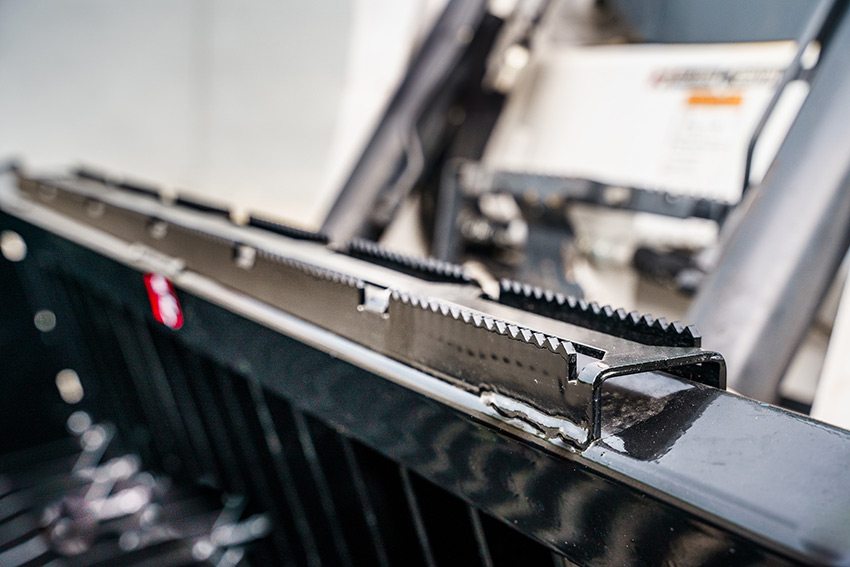 Contact McLaren Industries to Learn More
To learn more about our skid steer attachments, call us at 1-800-836-0040 or request a quote.