Attachments for Skid Steer Trencher
Skid Steer Trencher Attachments
Our Skid Steer trenchers are engineered to meet and exceed OEM requirements and to be the most robust trenchers in the industry. McLaren's skid steer trencher attachments are specifically designed for skid steers, track loaders, and mini excavators. McLaren Industries uses high quality hydraulic motors that allow flow rates of up to 40 gallons per minute. McLaren Skid Steer trenchers have the power you need to make sure the job gets done quickly.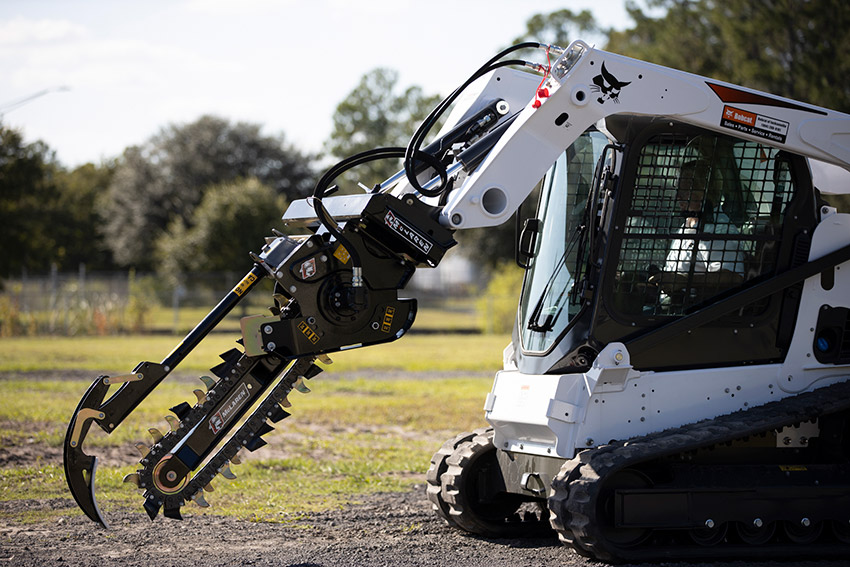 Digging a trench used to be one of the most strenuous jobs, but with our skid steer or mini excavator trencher attachment you can dig trenches quickly with a much smaller crew, saving you time and money. Useful in multiple applications such as drainage and irrigation, electrical cable, gas lines, water pipelines, hedge and tree planting. A skid steer trencher attachment is a great tool to have in many different fields. Our trenchers come equipped with high quality hoses and couplings and are ready to use on arrival to your door. No assembly is required.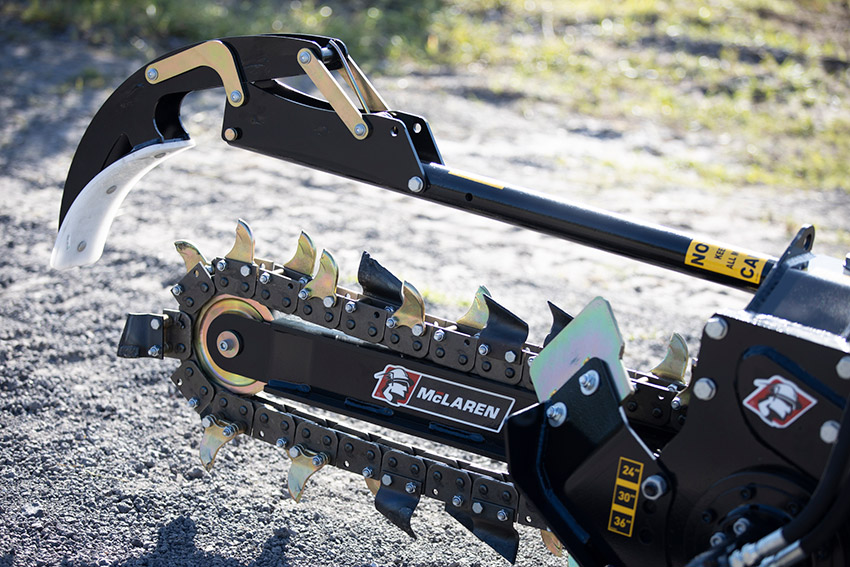 Our skid steer trencher attachments have the ability to dig a trench up to 4 feet deep and 12 inches in width using the appropriate chain. It comes standard with a 6 inch combination chain using steel and tungsten teeth to cut through tough ground conditions. We have multiple chain combinations available for trenching in soft ground, mixed grounds and even permafrost. The McLaren Skid Steer and mini excavator trencher attachment is equipped with a rapid chain adjustment system utilizing a simple grease point and grease gun to make adjustments. The skid steer trencher attachments also have an adjustable depth skid allowing for precision depth control. The operator can set 3 different trench depths.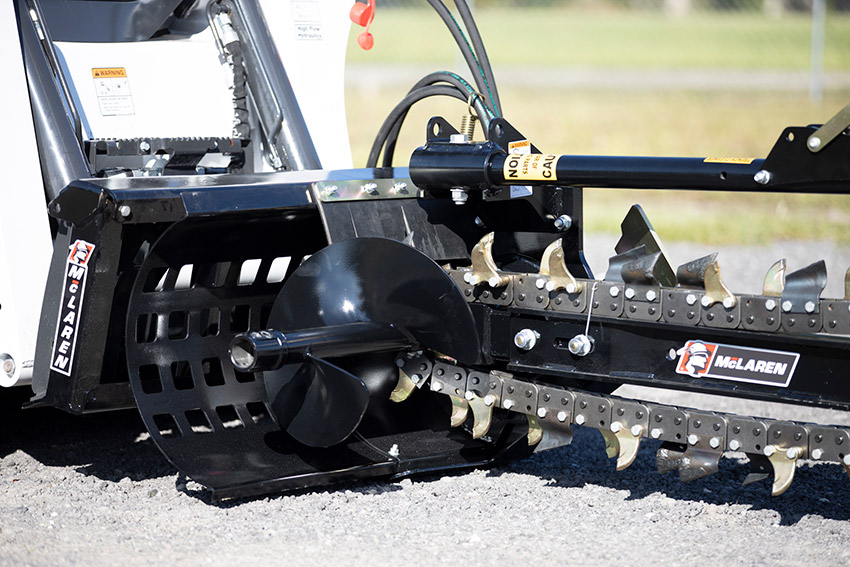 Benefits
Here are some highlights about our skid steer trencher:

-Available for mini excavators, skid steers and track loaders
-Best in the industry hydraulic components and drive
-Multiple types of chains and models available
-Available in 3 ft and 4 ft depths, deeper trenchers available by special order
-Easy to use depth setting system
-Easy to use chain tightening and adjustment system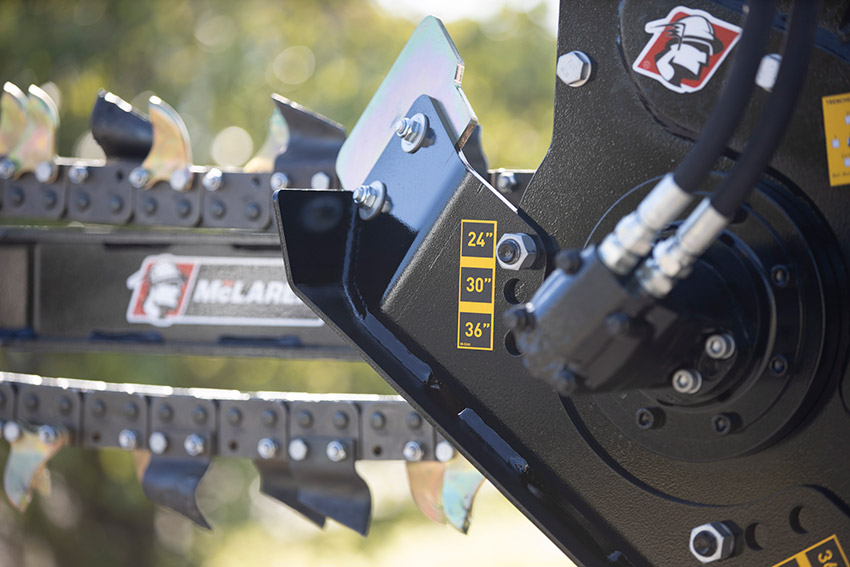 Contact McLaren Industries to Learn More
Give McLaren Industries a call and speak with one of our attachment specialists today. We can answer any questions you might have about skid steer trencher attachment or mini excavator trencher attachment. Rely on McLaren to get you the best price and the best product in the industry. We manufacture OEM quality attachments at aftermarket prices.

Give us a call at 1-800-836-0040 or visit www.mclarenindustries.com to view our extensive attachment lineup. Go McLaren, Go Extreme!