Solid Cushion Tires for Skid Steers
Skid Steer Tires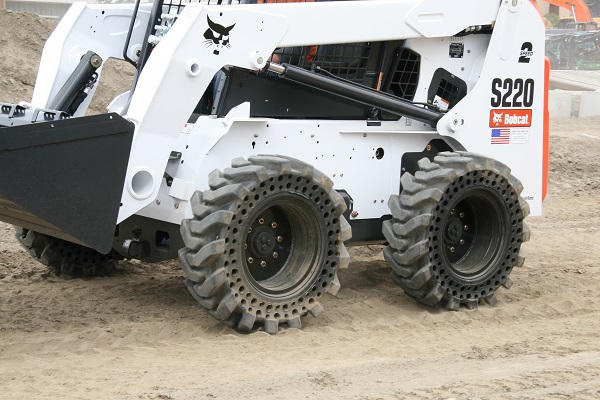 A skid steer loader is the most versatile piece of equipment you can get. McLaren's semi-pneumatic skid steer tires super charge this construction "swiss army knife" with higher load capacity, longer work life and a smooth cushioned ride. Wheel spinning and sharp turns cause excessive wear on regular tires.

McLaren's skid steer tires resolve this problem with their extra deep tread, rigid tire structure and quality rubber compound. This results in 3-5 times longer work life compared to any other tire solution. The extra weight of these skid loader tires improves your loader's stability, whether you're riding on side slopes, piles of debris, or over the mineral ore in a mine. The solid cushion tires' apertures create a soft ride preventing damage to the undercarriage parts and optimizing the effectiveness of the operator. McLaren skid steer tires come with various tread patterns to accomodate any job.

Scroll down to view McLaren's skid steer tire options.