Skid Steer Pallet Fork Grapple Thumb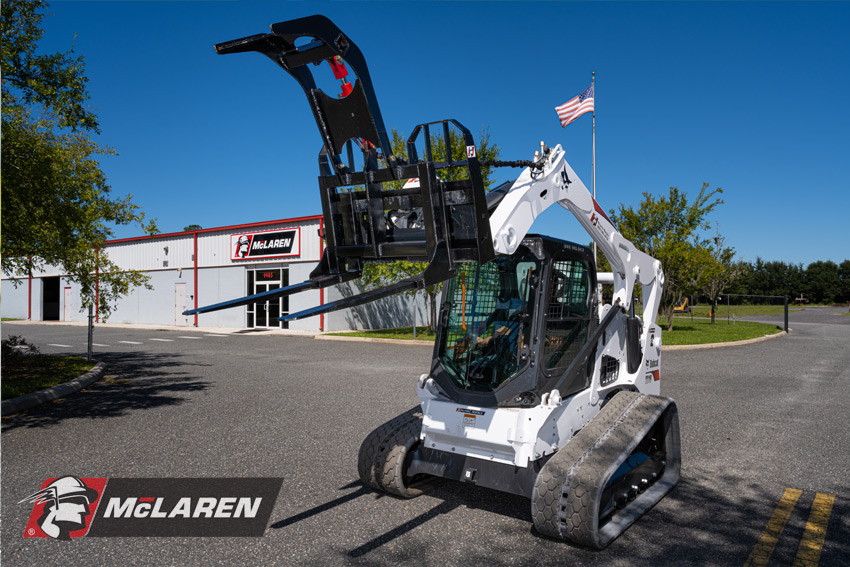 McLaren's Pallet Fork Grapple Thumb will bolt onto your fork and frame set, turning your pallet forks into the ultimate material handling attachment. The grapple makes it possible for the user to clamp down on loads to stabilize them over uneven terrain and around obstacles.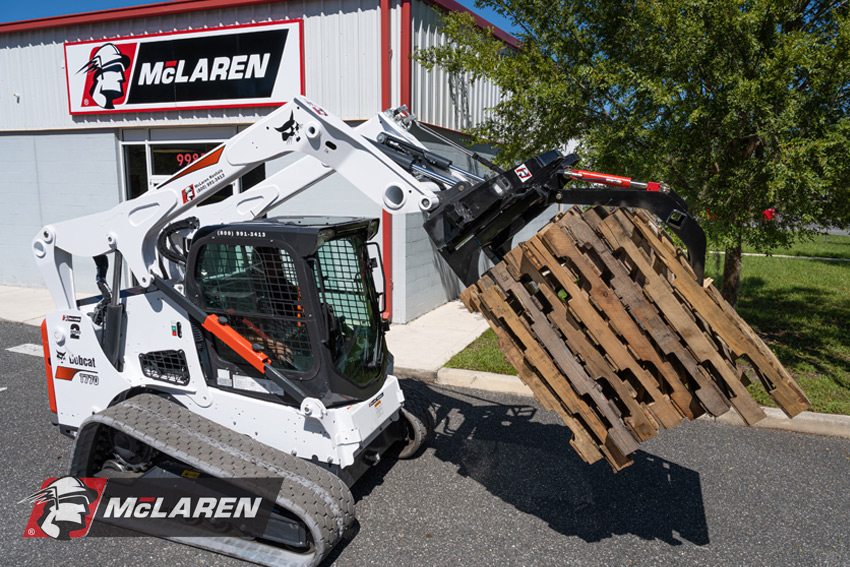 Great for use in warehouse, construction sites and around your property, for a multitude of purposes. McLaren's Pallet fork Grapple Thumb is made with high quality steel for durability and a 3,000 psi cylinder to clamp down and secure material.
Features:
Universal skid steer style hookup

Greaseable pins and bushings

Hoses and flat faced couplers included 3,000 psi cylinder

Total weight: 575 lbs.

Frame width: 48"

Grapple width: 24 1.5"

Grapple length: 49 1.5"

Overall height: 37"

Teeth thickness: 1.5"
*Forks not included with purchase.
Attachment to be used with existing forks.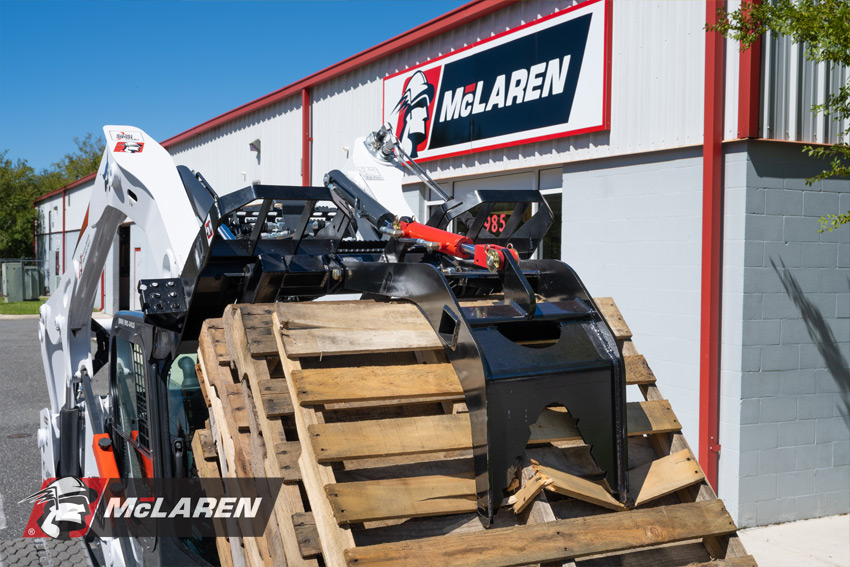 Contact McLaren Industries to Learn More
To learn more about our skid steer attachments, call us at 1-800-836-0040 or request a quote.