Rubber Tracks for Mini Excavators
Rubber Tracks for Mini Excavators
Mini excavators offer portable power in construction, landscaping work and other applications. Several companies — including Cat®, John Deere, Komatsu and other leading brands — manufacture mini excavators in a range of sizes and configurations. Adding one to your fleet will help you take on a broader range of jobs.
The majority of excavators run on tracks — if you're looking to upgrade from the OEM part, McLaren Industries has several excellent options that will deliver improved stability and performance. Doing so can help you get more out of your machine, run a more economical and efficient operation, and enhance operator comfort — among other benefits.
Benefits of McLaren Excavator Tracks
There are many advantages to switching out your OEM tracks for an aftermarket part by McLaren Industries. Our products deliver:
- Improved digging performance, greater pushing power and increased traction.
- Multiple specialized tread patterns for use in varying terrains and working conditions.
- Prolonged undercarriage life and extended intervals between scheduled track replacements.
- A smoother ride that delivers superior operator comfort over a long shift.
All told, these benefits enhance machine performance as well as improve your bottom line. You'll be more productive with less downtime, while getting a more versatile unit that can expand the working capacity of your fleet without the need for additional equipment.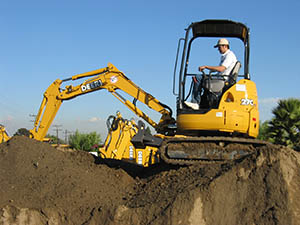 Our Products
Every business has different needs — there are no one-size-fits-all solutions when it comes to replacing your excavator tracks. That's why we manufacture and sell three main types of replacement rubber tracks for mini excavators:
- NextGen™ rubber tracks: The NextGen product line includes rubber excavator tracks ranging in size from 80 to 500 mm, with a variety of tread patterns and configurations. All products feature our SpoolRite Belting Technology™ — a jointless steel belt that runs throughout the track for added strength and durability. We manufacture the track itself from a proprietary rubber compound that outperforms the OEM alternative, even in the most demanding terrains and applications.

- Maximizer™ rubber tracks: The Maximizer product line is a budget-friendly alternative to our NextGen tracks that still delivers exceptional McLaren Industries quality and performance. All tracks include a continuous reinforced steel belt and contain up to 30% more rubber than a standard product, further adding to their unique value proposition by extending their service life. The Maximizer line ranges in size from 180 to 450 mm, offering options for any machine.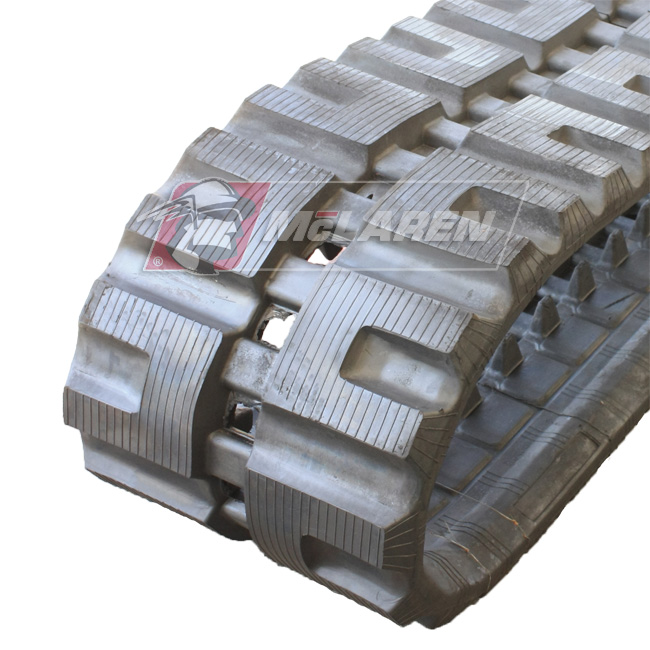 - HYBRID™ series steel tracks with bolt-on rubber pads: The HYBRID series offers the best of both worlds — steel's superior strength and rubber's durability. HYBRID products feature a virtually indestructible steel track with replaceable rubber pads. In rough ground conditions, remove the pads for an all-steel track. The HYBRID series is our heaviest-duty mini excavator track, available in 300 to 450 mm width sizes and suitable for demanding mining, demolition and other jobs.
All our replacement tracks are compatible with Cat and other popular machines. Request a quote online or give us a call at (800) 836-0040 to learn more about our various product lines or for help choosing the best model and size for your excavator.