Attachments for Skid Steer Rock Rake Grapple Bucket OEM Series
Skid Steer Rock Grapple Buckets
Our heavy duty Skid Steer Rock Rake Grapple Bucket is manufactured to robust OEM standards and requirements. McLaren's OEM Skid Steer Rock Grapple Bucket is built with closer spacing between tines, thicker steel, and more weld lines to make it one of the heaviest built rock rake grapples in the industry.

Our OEM series of attachments are built to meet and exceed OEM specs. These attachments are built to be worked hard in any environment and last for years.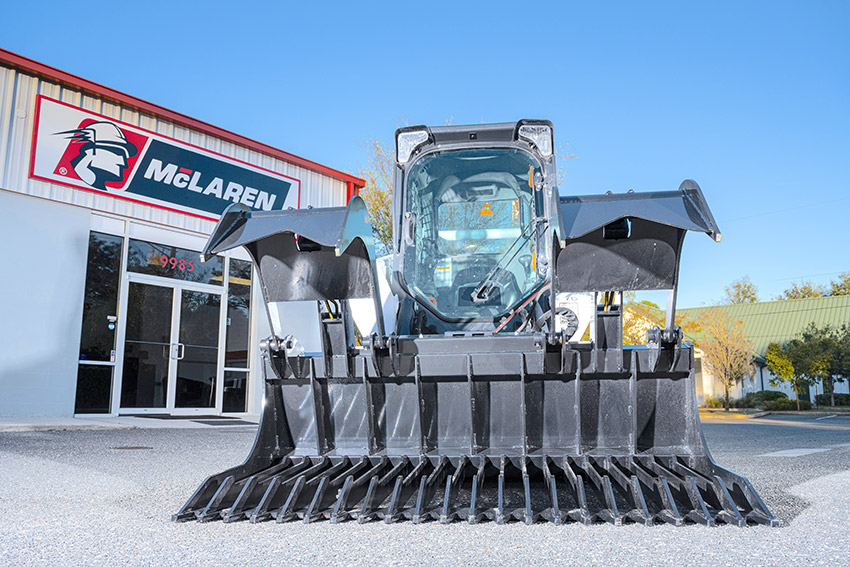 This rock rake bucket's grapple forks open up to just over 31". Our heavy-duty Skid Steer Rock Grapple Bucket is a great tool for performing multiple functions: load or pile logs, brush, rocks, demolition debris, and many other materials. Ideal for separating dirt from rock, lumber or building materials with ease.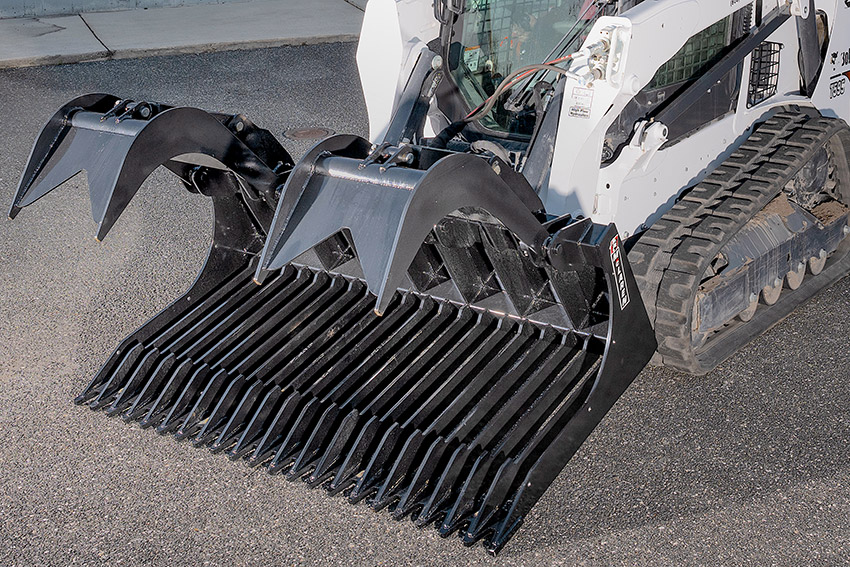 We build our OEM series to handle the toughest jobs. We built our heavy duty Skid Steer Rock Rake Grapple Bucket for the most demanding operators. The skid steer rock rake grapple is designed to have grapple forks that work independently from each other, allowing you to grab uneven loads securely. ½" thick steel tines with 3" spacing prevents bending and is extremely rigid, while allowing dirt to sift through.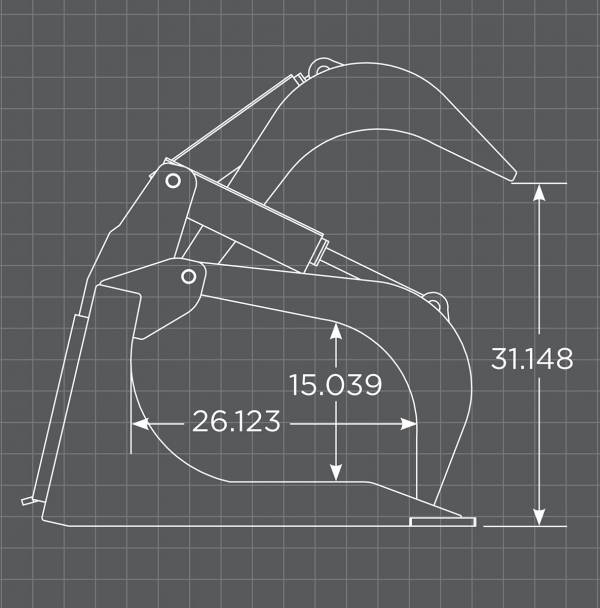 Benefits
Here are some highlights about our heavy duty Skid Steer Rock Rake Grapple Bucket:

-Proudly made in the USA
-1/2" thick steel tines
-3" tine spacing
-2" X 10" cylinders
-Allows dirt to fall through
-Oversized, greaseable 1 ¼" pins
-Reinforced quick attach
-Comes equipped with Parker brand hoses, fittings, and couplers
-Treaded Step for your safety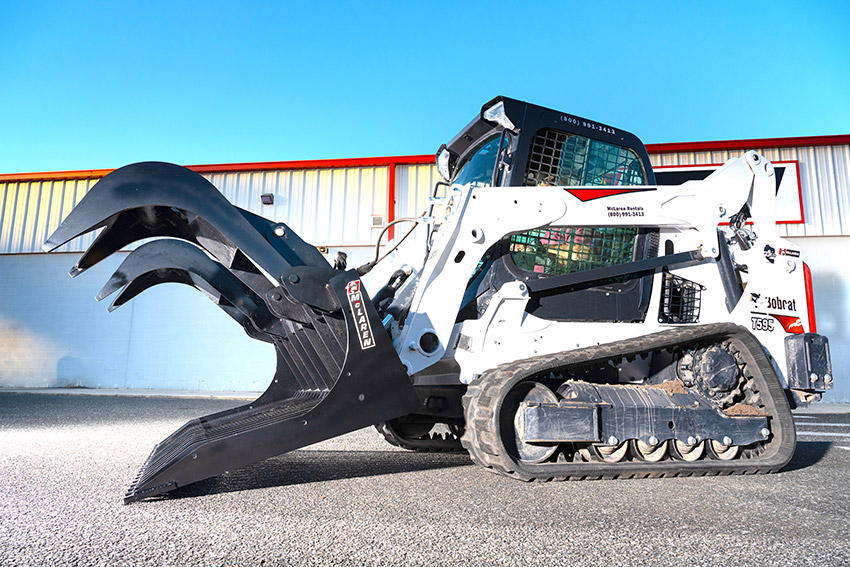 These are just a few of the reasons why our new skid steer rock grapple bucket is a benefit to any fleet. Whether you work in landscaping, forestry or demolition, the heavy duty OEM Skid Steer Rock Rake Grapple is a great attachment for all of these different areas.

Contact McLaren Industries to Learn More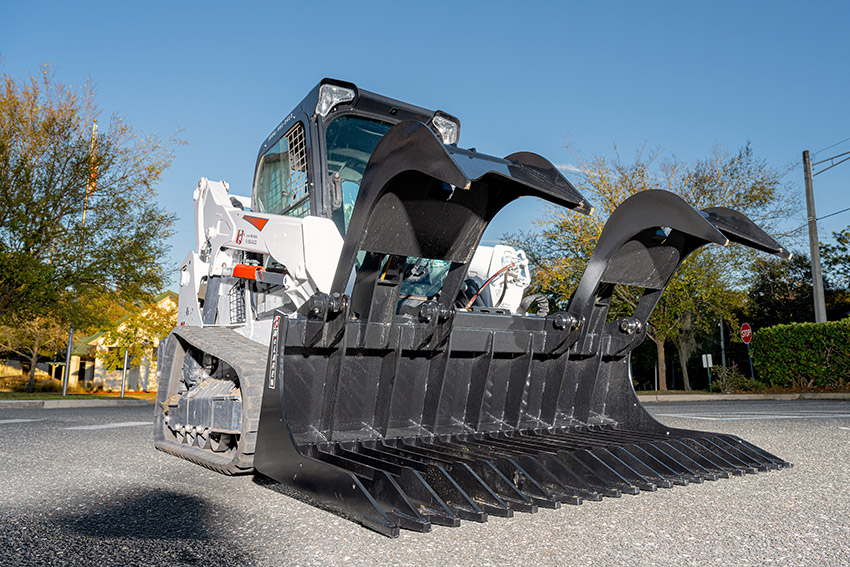 Give McLaren Industries a call today at 1-800-836-0040, or visit www.mclarenindustries.com to find out about our extensive line of skid steer rock rakes and other attachments as well. We are your one stop shop for all your attachment needs. Go McLaren, Go Extreme!