Extreme Duty Skid Steer Grapple Bucket
McLaren's Extreme Duty Grapple Bucket is a vital tool for nearly all contractors. Our attachment is designed for work in harsh environments to remove building, forestry and scrap yard debris. McLaren's Extreme Duty Grapple Bucket uses hydraulic cylinders that operate independently which perform better for uneven loads. With a closed bottom system, this attachment is made to pick up the most material possible without letting anything through. Our attachment comes in three sizes with weights 1,129 lbs, 1,158 lbs, 1,190 lbs.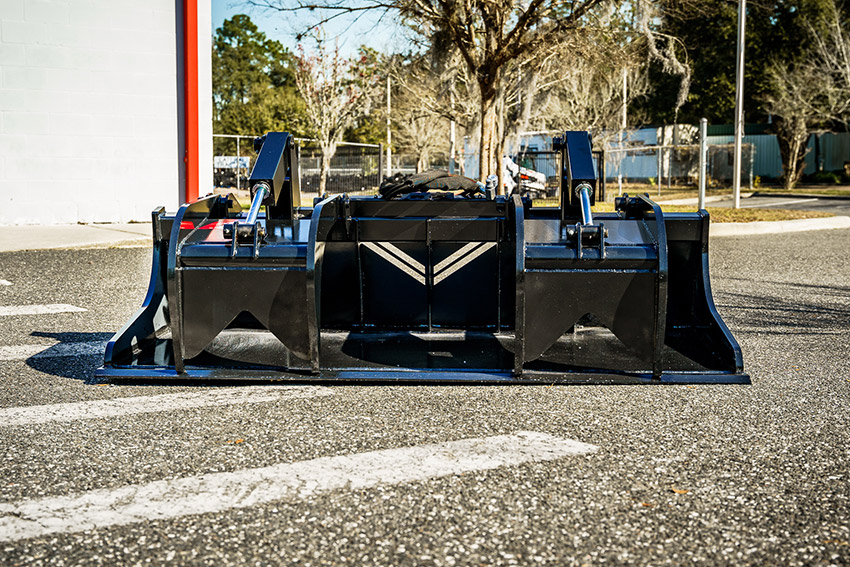 Made for harsh environments:
Demolition

Recycling

Transfer stations

Tree work

Industrial Use

Available in three sizes: 72", 78" and 84" wide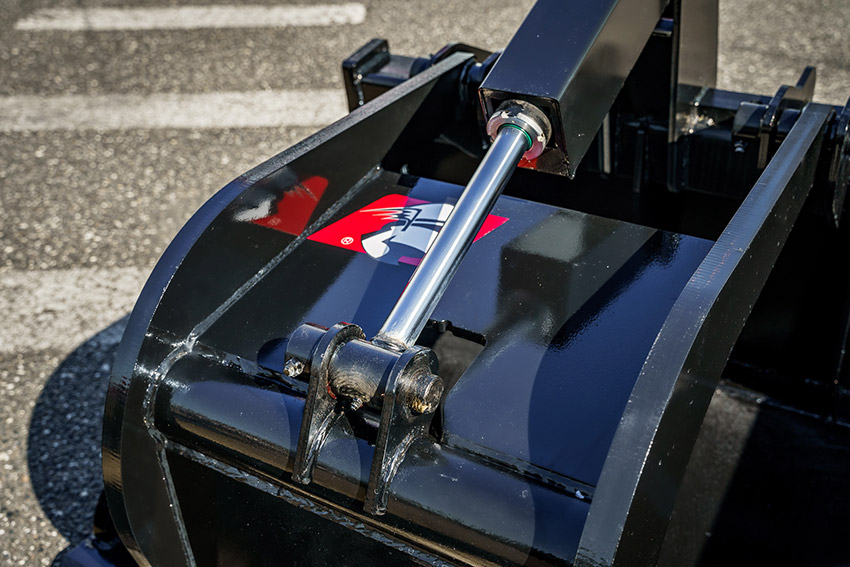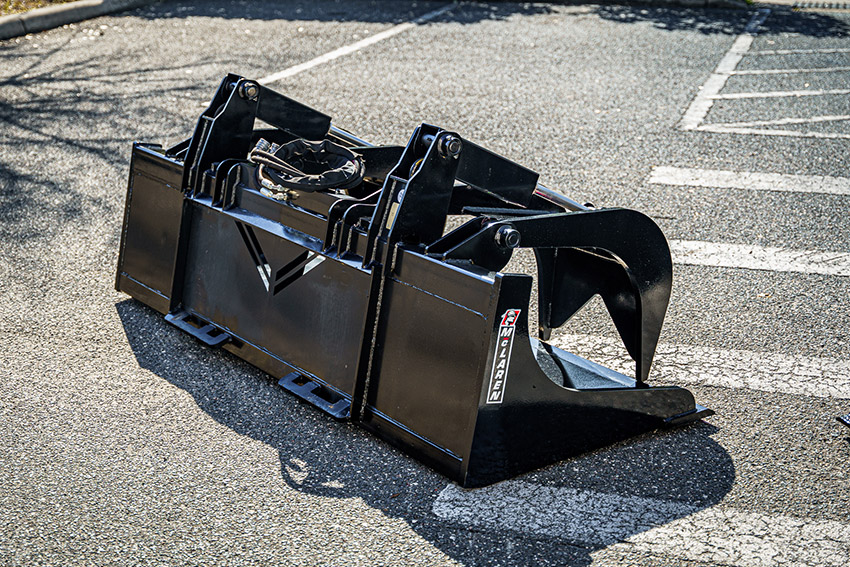 Features:
-1″ thick independent grapple thumb tines
-2″ x 10″ cylinders
-9,500 lbs. of grappling force
-Parker hoses, fittings, couplers
-Reinforced quick attach
-Fully protected hoses
-Covered hydraulic cylinders
-Oversized, greaseable 1.25" pins
-31 7⁄16" opening width
-Comes with 1″ X 8″ cutting edge
-1⁄4" thick reinforced steel bottom with 1″ thick sides
-Treaded step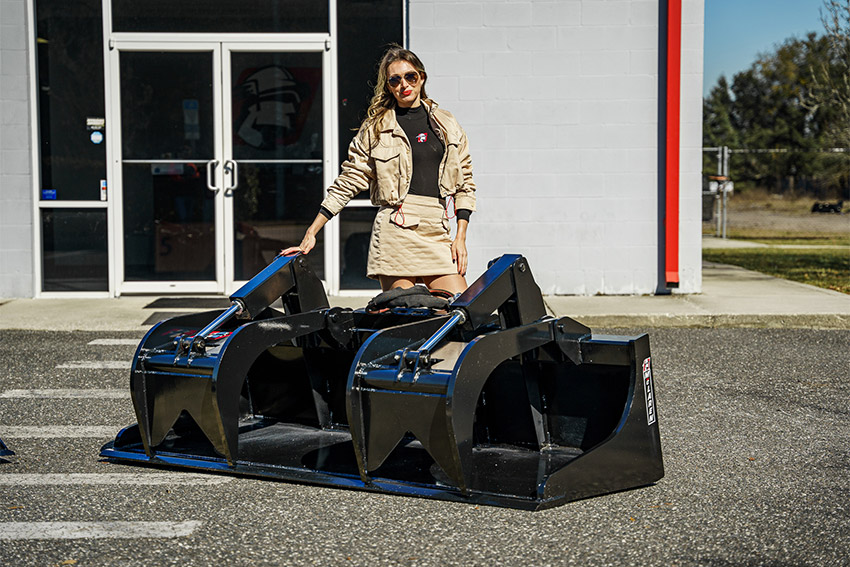 Contact McLaren Industries to Learn More
To learn more about our skid steer demolition grapple bucket and other skid steer attachments, call us at 1-800-836-0040 or request a quote.