Attachments for Skid Steer 4in1 Bucket OEM Series
4-in-1 Skid Steer Buckets

Our 4-in-1 skid steer buckets have the ability to do more work in less time which saves you money. When one attachment can do the job of three different attachments, it is a necessity for anyone's fleet. Our OEM series of Skid Steer attachments are built to meet and exceed OEM specifications. These OEM attachments are built to work hard in any environment and last for years.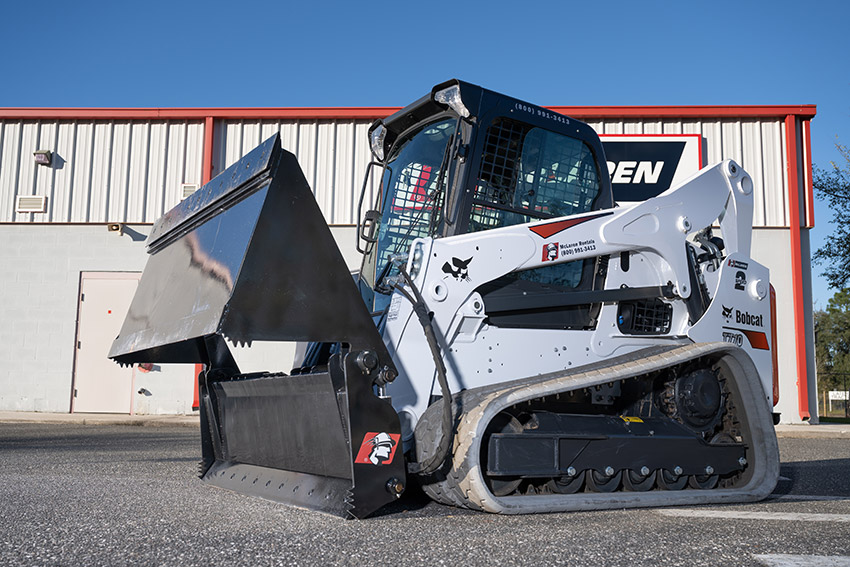 Opening up to just over 38", the 4-in 1-skid steer bucket is a great tool for performing multiple functions. With this attachment, operators are able to doze, dig, load, carry and dump material. The 4 in 1 bucket can do it all!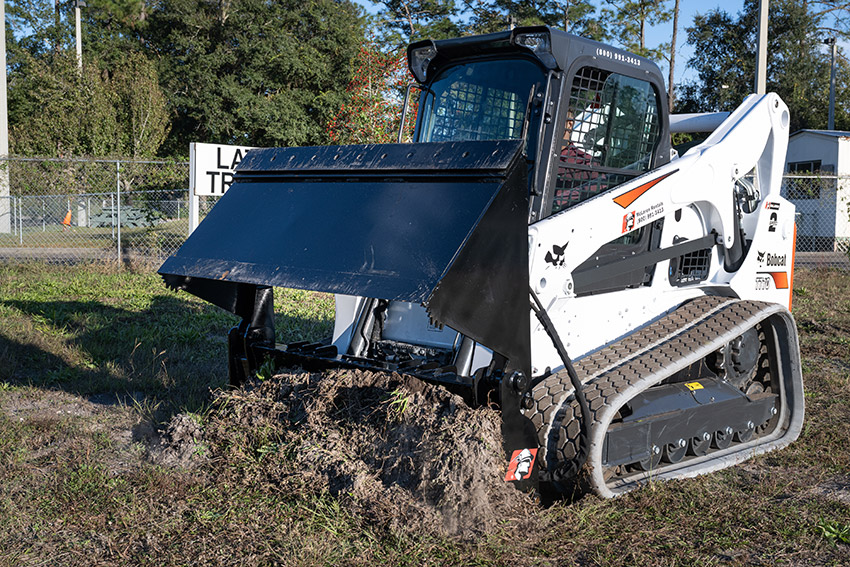 We manufacture our OEM series to handle the toughest jobs, and our multi-purpose Skid Steer bucket is designed for the most demanding operators. The construction includes industrial strength 3/16" plate steel and features ¾" x 6" front cutting edges and 5/8" x 6" rear cutting edge. We offer 2 types of 4 in 1 Skid Steer buckets: Welded or bolted on cutting edges. All Dozer cutting edges are bolted on, reversible and replaceable.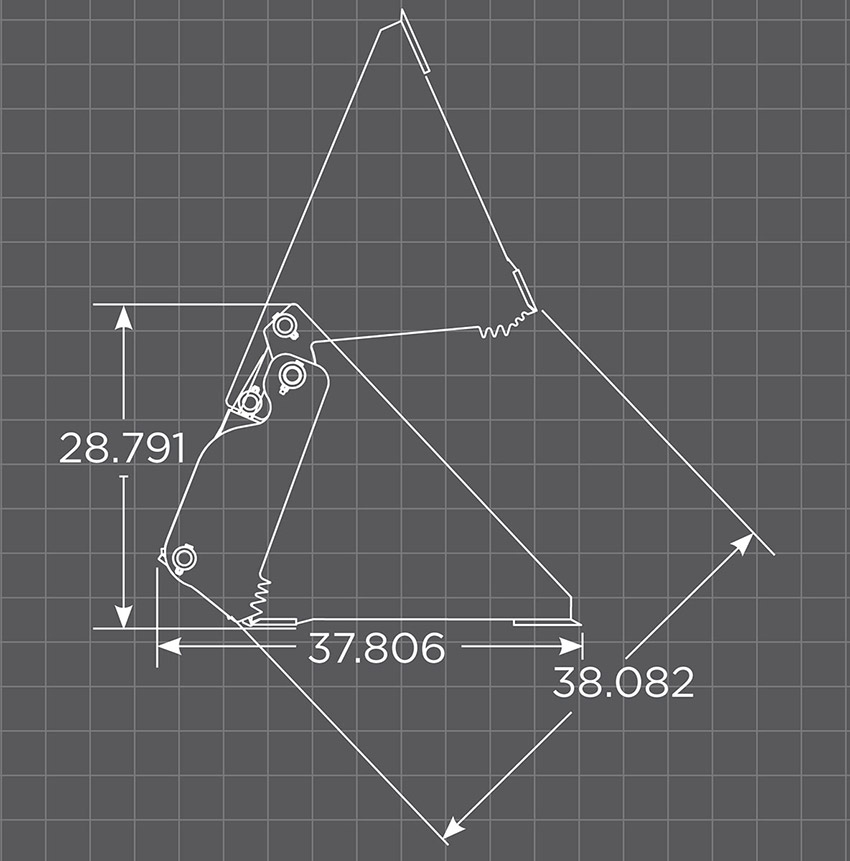 Benefits
Here are some highlights of our 4-in-1 skid steer buckets:

-Proudly made in the USA
-Works like a rake, allows dirt to fall through
-Two 2 1/2" X 8" hydraulic cylinders
-1 1/2" thick steel side plates
-¼" thick reinforced steel floor plate
-½" thick steel side plates
-Reinforced quick attach
-Front cutting edge ¾" thick x 6" wide
-Rear cutting edge (dozing edge) 5/8" thick X 6" wide, heat treated bolt-on reversible double edge (also available with optional front bolt on edge)
-Comes equipped with Parker brand hoses, fittings, and couplers
-Treaded Step for your safety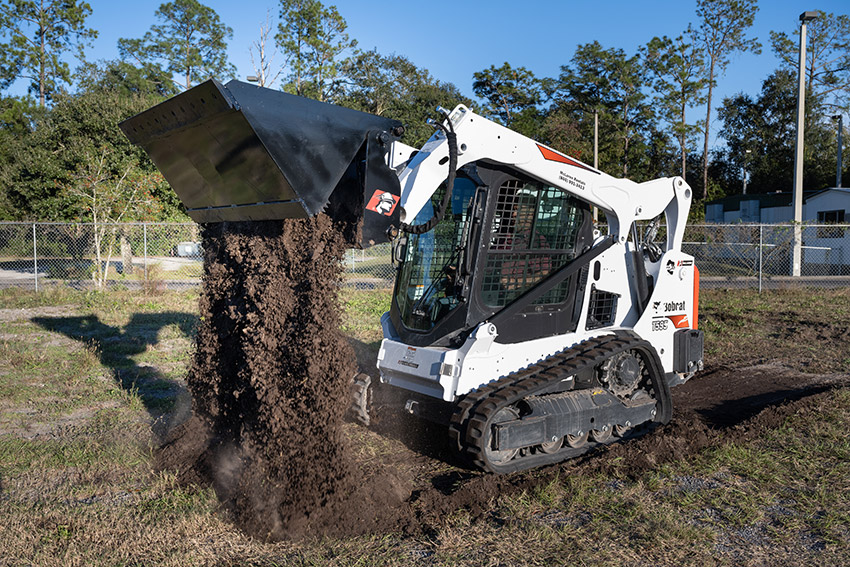 These are just a few reasons why our new Skid Steer attachment is a benefit to any fleet. Whether you work in landscaping, forestry, or demolition, the 4-in-1 skid steer bucket is a great attachment for all of these different areas. Built sturdy and built to last, this attachment will serve you for years to come.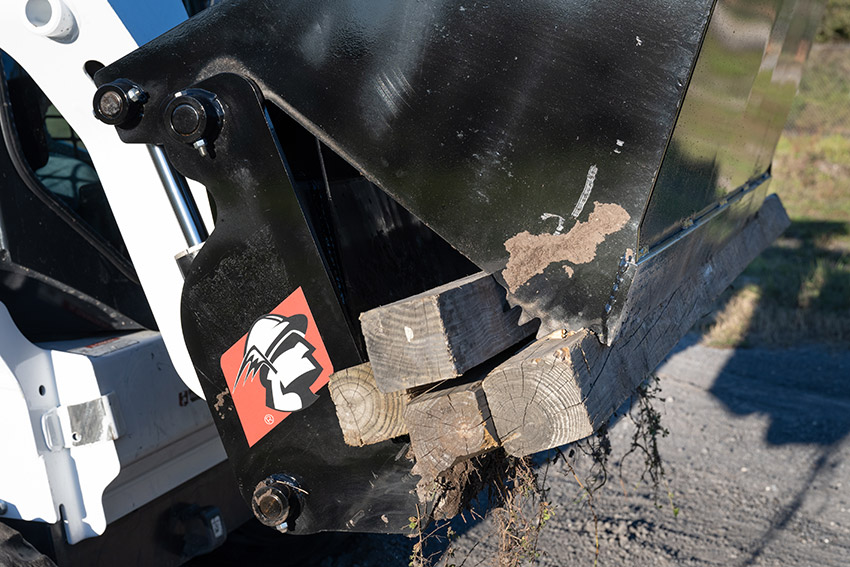 Contact McLaren Industries to Learn More
Give McLaren Industries a call today at 1-800-836-0040 or request a quote and find out about our extensive line of other attachments as well. We are your one stop shop for all your attachment needs.