Mini Excavator Steel Tracks
Do you need something a little heavier duty than your standard rubber track? If so, McLaren Industries has the answer for you. We are proud to introduce our steel tracks for mini excavators. All McLaren steel tracks are designed with bolt holes for easy installation of optional rubber pads.
Designed to fit most makes and models of mini excavators, we use high quality steel such as forged chromium steel and manganese boron steel. Track links are hammer forged and heat treated after which additional induction heat treatment is done to further increase surface hardness. Bushings go through a special process of carburizing and induction to also reach an optimum hardness while being tempered to prevent cracking during impact or shock loads.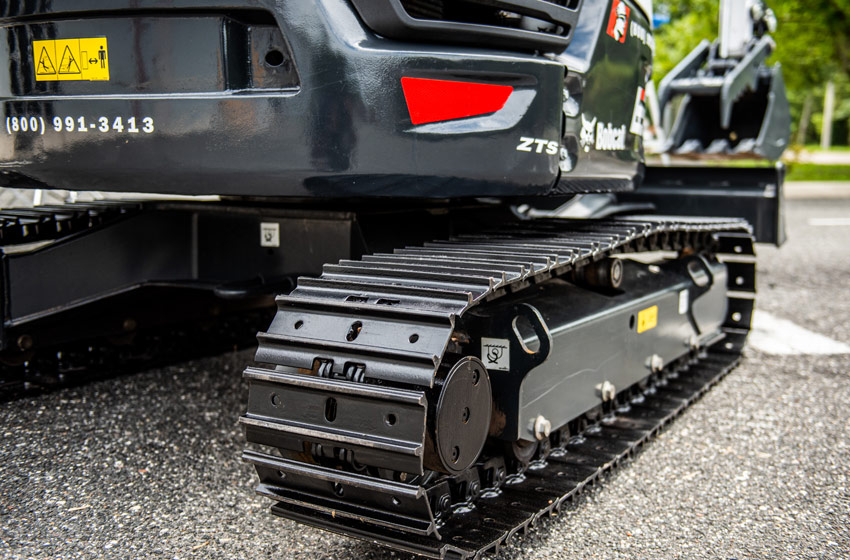 Great Option
Mini excavator steel tracks are a great option in lieu of rubber tracks, for those in conditions prone to rubber track damage such as demolition, scrap yards, and quarries. Since steel tracks can be repaired, steel tracks offer an insurance against damage, unlike a rubber track that is irreparable. McLaren's mini excavator steel track grouser pad is made with the highest quality manganese boron steel and is heat treated to ensure durability in the harshest conditions. This process ensures your steel excavator track pads don't bend and the grousers are wear-resistant. We use large punching presses to attain the perfect track shoe dimensions creating the exact diameter for bolt-holes and mud-holes to ensure rubber pads fit perfectly onto your track if you need the versatility of rubber pads on your jobs.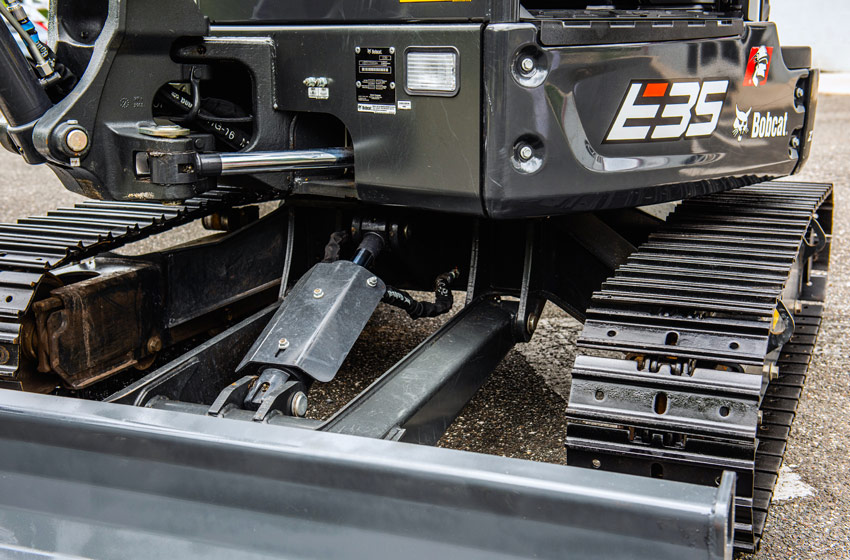 Simple Installation
McLaren makes installing mini excavator steel tracks a simple process. There is no need for undercarriage modification, as our parts fit most mini excavator makes and models. McLaren steel mini excavator tracks are designed to be able to use a bolt on rubber pad to protect pavement and fragile surfaces. This makes your machine more versatile, switching from steel to rubber without replacing the entire track. McLaren Industries wants you to be able to do more with your machine, helping you increase your bottom line with steel excavator tracks.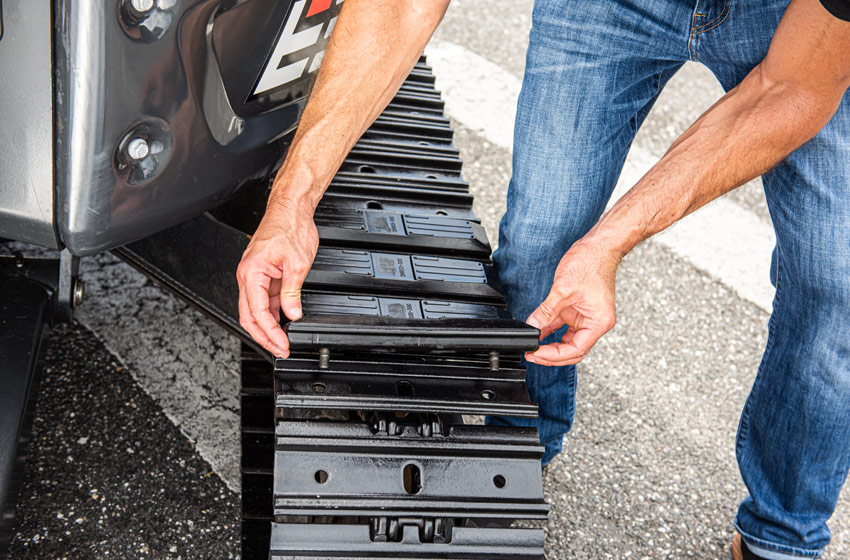 Benefits
A benefit of being a manufacturer is that we can produce these high quality components at an affordable price. If you are looking for a durable, long lasting alternative to rubber tracks, call us and inquire about our steel excavator track systems. Also ask us about rubber pad options to increase your machine's job versatility. We are your one stop shop for all your steel track and rubber pad needs.


Request a quote online or give us a call at 800-836-0040 to learn more about our various product lines or for help choosing the best steel tracks for your mini excavator.
Request a quote