Skid Steer Power Rake With 4 in 1 Bucket

Skid Steer Power Rake Soil Conditioner with 4 in 1 Bucket
McLaren's Skid Steer Multi Purpose skid steer power rake and soil conditioner features a 4 in 1 bucket design that allows you to tackle various objectives on the jobsite without having to change attachments. Grappling, back dragging, plowing, and most importantly features a bi-directional hydraulic power rake for optimal soil conditioning. McLaren's Harley Rake attachment features premium materials such as Parker direct drive motors, AR400 steel, protected hoses, and powder coated for extreme durability.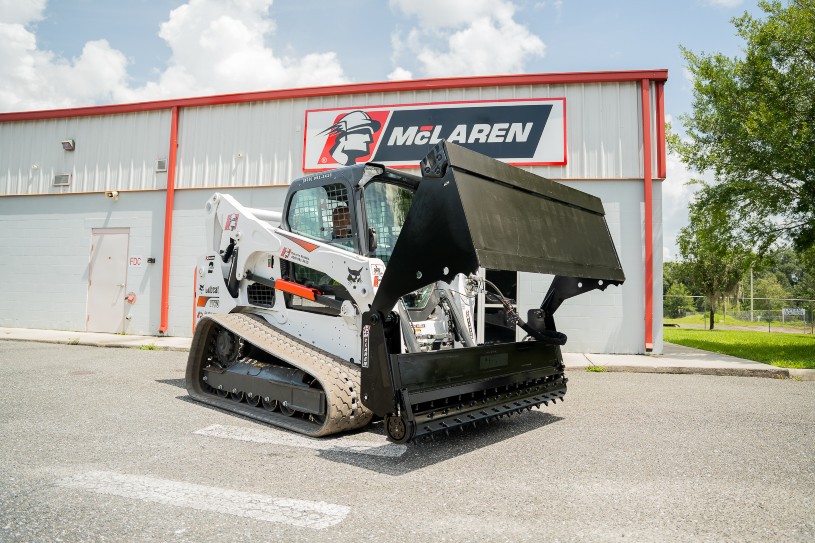 Key Features
High quality direct drive Hydraulic Rake for soil conditioning

Replaceable cutting edges for longer use

Hydraulic rake spins in both directions with bucket opened or closed for maximum performance

Equipped with dual hydraulic cylinders providing 4 in 1 bucket features such as grabbing, dragging material

Heavy Duty AR400 Steel for maximum durability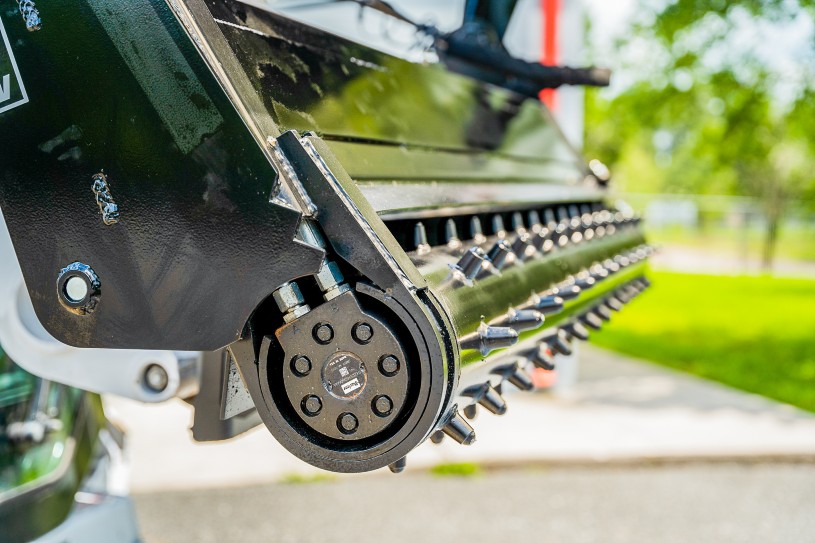 Specifications
Available in 72" and 84" options

Dual 2.5"x 8" Cylinders

Direct drive motor

1.25"Pivot pins

7.5" Diameter Drum (10.25" tip to tip)

15-25 GPM Flow Rate
Multi-Purpose Power Rake and Skid Steer Soil Conditioner Specs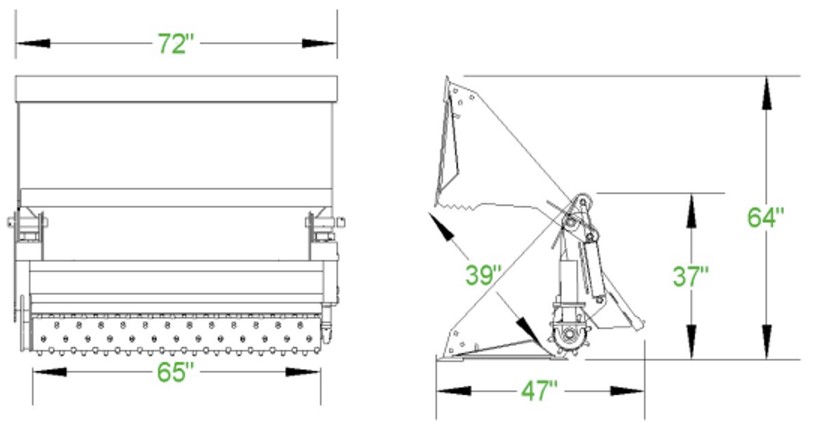 Get more out of your equipment with McLaren's Multi-purpose power rake and soil conditioner. Designed to handle multiple applications, you can extend the range of your capabilities. Offering the ability to grapple, plow, back drag, and much more. This power rake can be operated with the bucket opened or closed. Build with high quality materials, our rake will outlast and outperform the competition.
Give McLaren Industries a call today at (800) 836-0040 or request a quote for a skid steer Power Rake and soil conditioner and find out about our extensive line of other attachments as well. We are your one stop shop for all your skid steer attachment needs.