Skid Steer Snow Blower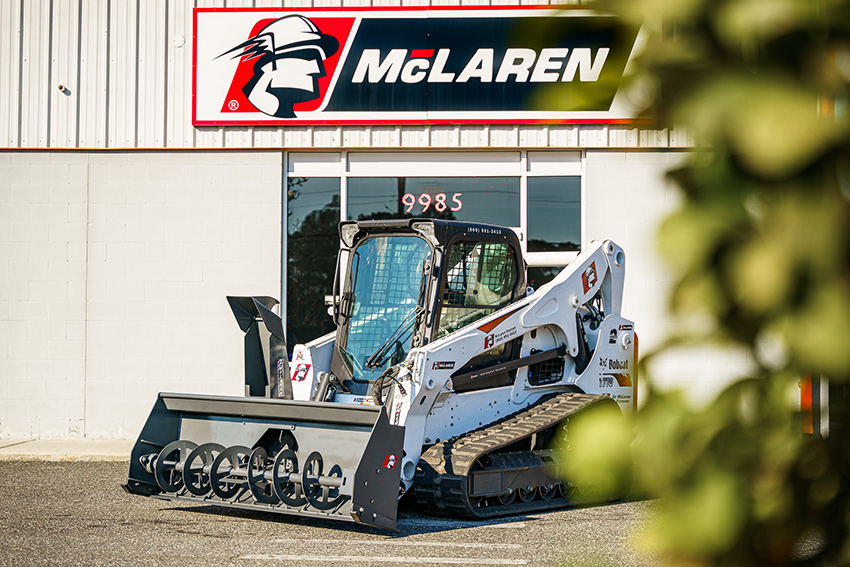 McLaren's Skid Steer Snow Blower can help you move large amounts of snow quickly and efficiently. In the toughest blizzards and snow storms, our attachment offers an electric-controlled, gear-drive chute and deflector that rotates 180 degrees. McLaren's Skid Steer Snow Blower comes standard with a bolt on cutting edge that can easily be replaced which will remove the snow all the way down to the pavement. Comes powder coated and the hoses come with sleeves for extra protection.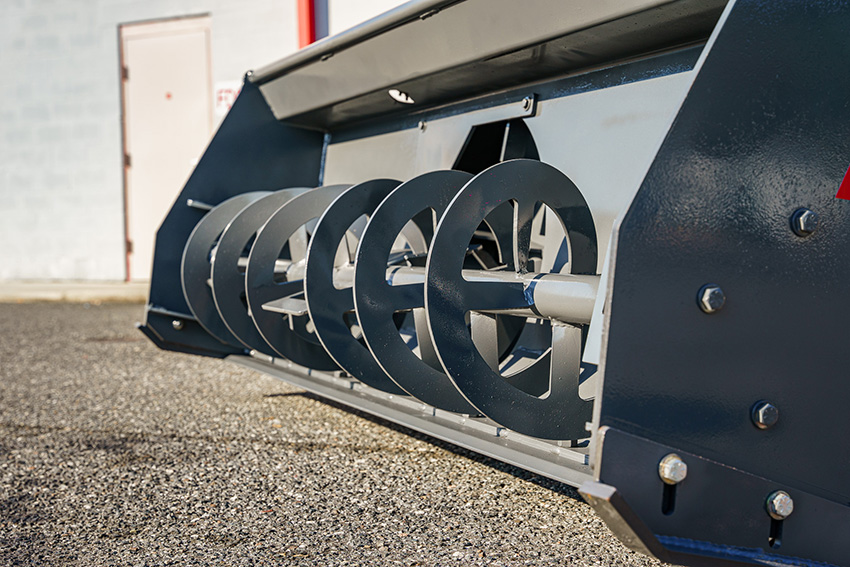 Features:
14" Auger

Single stage hydraulic blower at 15-25 GPM

Chute rotates 180 degrees

Weight: 803 lbs.

Available size: 78"wide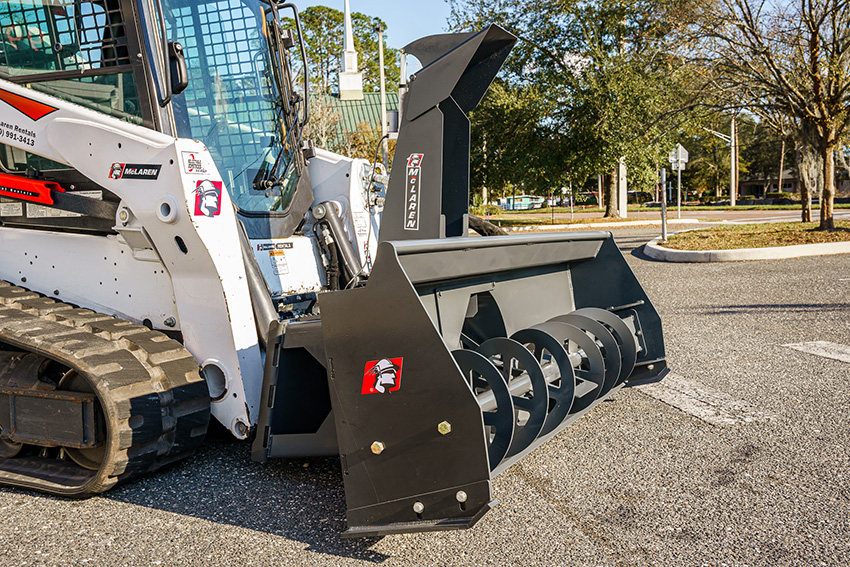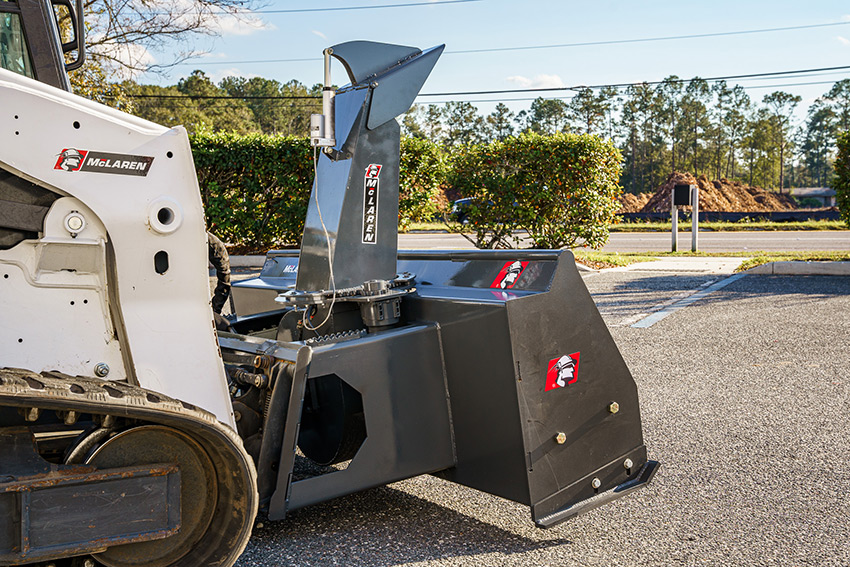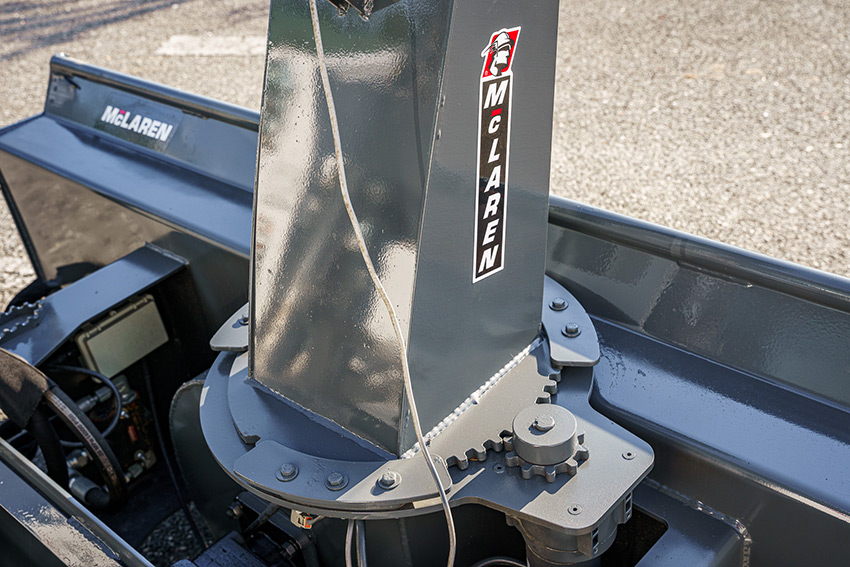 Contact McLaren Industries to Learn More
To learn more about our skid steer attachments, call us at 1-800-836-0040 or request a quote.