Skid Steer Attachments

Heavy-Duty Skid Steer and Mini Excavator Attachments
McLaren Industries' line of heavy-duty skid steer attachments gives fleet owners more options for driving their productivity. Our products leverage our longstanding expertise in design and engineering and include heavy-duty skid steer attachments, such as brush mowers, hydraulic augers, grapples, rakes, and more.

Our heavy-duty skid loader attachments fit on machines by all leading manufacturers of track loaders, skid loaders and mini excavators, including brands such as Cat®, Bobcat, Takeuchi, John Deere, Case, JCB, New Holland, Komatsu, and more. We are always expanding our offerings, including our line of mini excavator attachments, so be sure to check back often or contact our office directly for assistance. We have it all, from complex Skid Steer and Mini Excavator hydraulic augers to basic stump buckets. We build a range of attachment levels from OEM Specifications to budget friendly options. McLaren offers a variety of attachment levels and specifications in order to meet your job and budget requirement to be profitable. See just a few of our many skid steer attachments below.

Our Products
Our current lineup of heavy-duty skid steer attachments includes: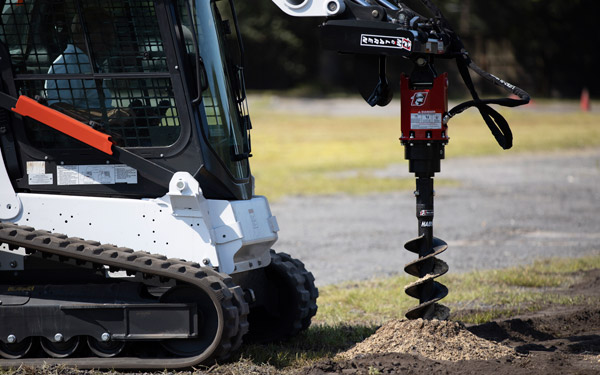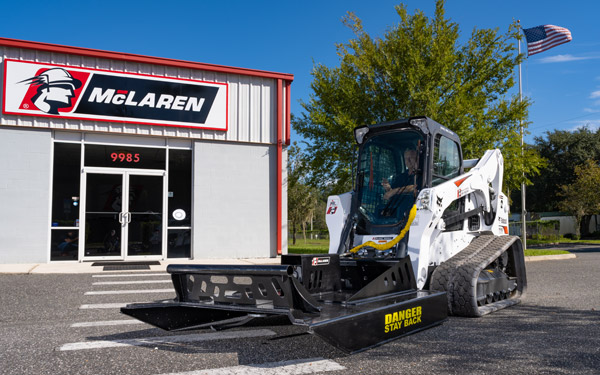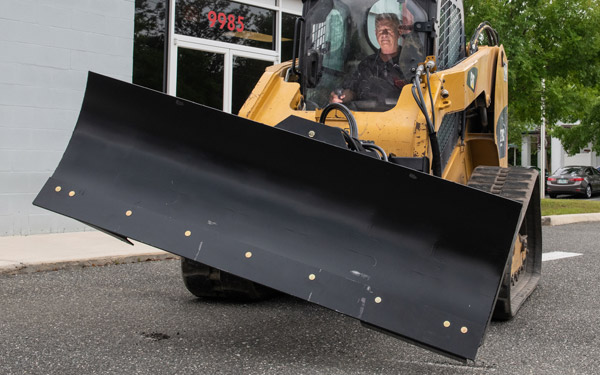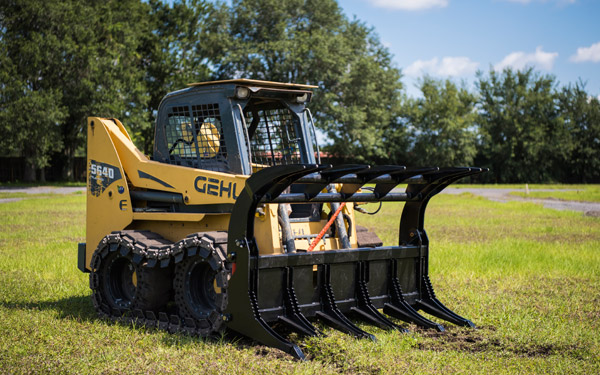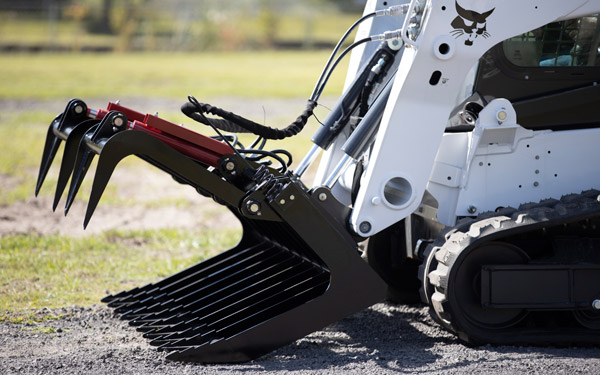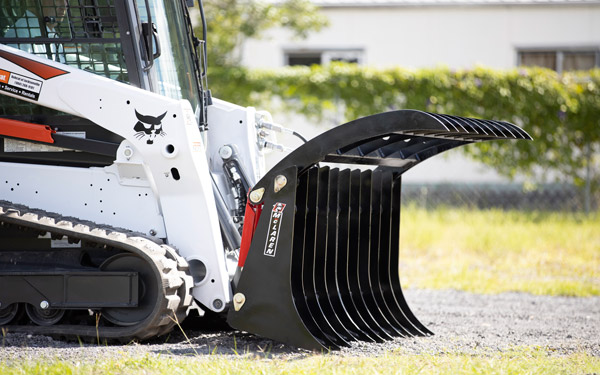 Key Benefits
In the construction, landscaping and material handling industries, keeping your operating costs down requires specialized equipment. Upgrading from an OEM bucket or rake to an aftermarket McLaren Industries skid steer attachment alternative is an investment that can bring multiple benefits.
Our products deliver value by allowing you to take on more demanding or complex jobs with a single piece of equipment—reducing wear and tear, extending machine and component life, and keeping downtime to a minimum.


To learn more about finding the right skid loader attachment for your machine, contact us online or call us at (800) 836-0040.
Request a quote