Skid Steer Stump Shaver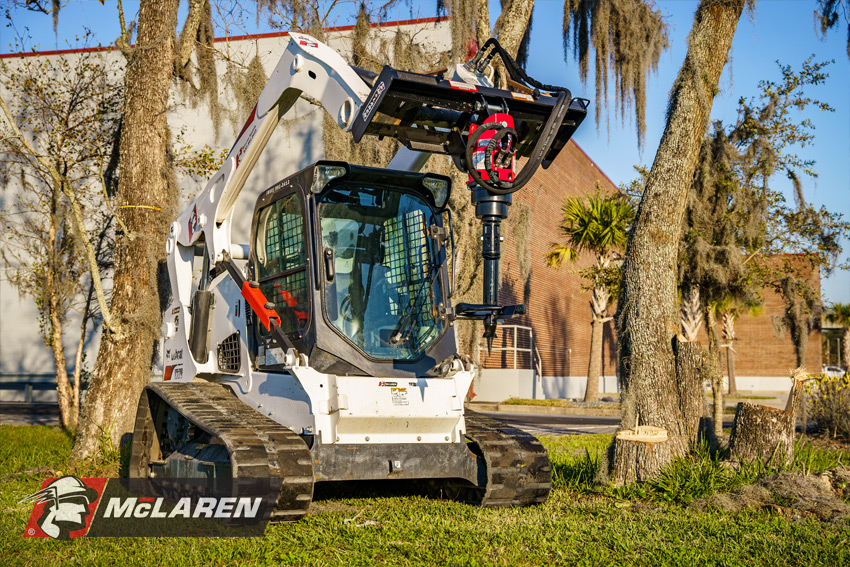 McLaren's Stump Shaver is a great addition to quickly remove any unwanted stumps. Compared to stump grinding the stump planer is a must-have attachment for those working in landscaping, ground preparation and forestry/woodland maintenance.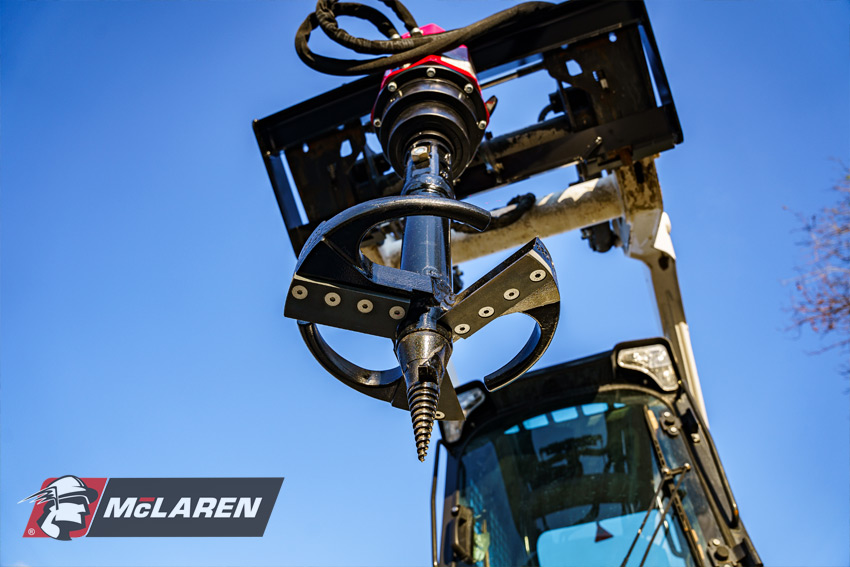 McLaren's Stump Shaver features hardened steel blades and pilot for extra strength. Also included are stability bars so that a balanced and even cut can be achieved every time. Paired with one of McLaren's hydraulic auger systems, you are guaranteed to maximize the work potential of your machine.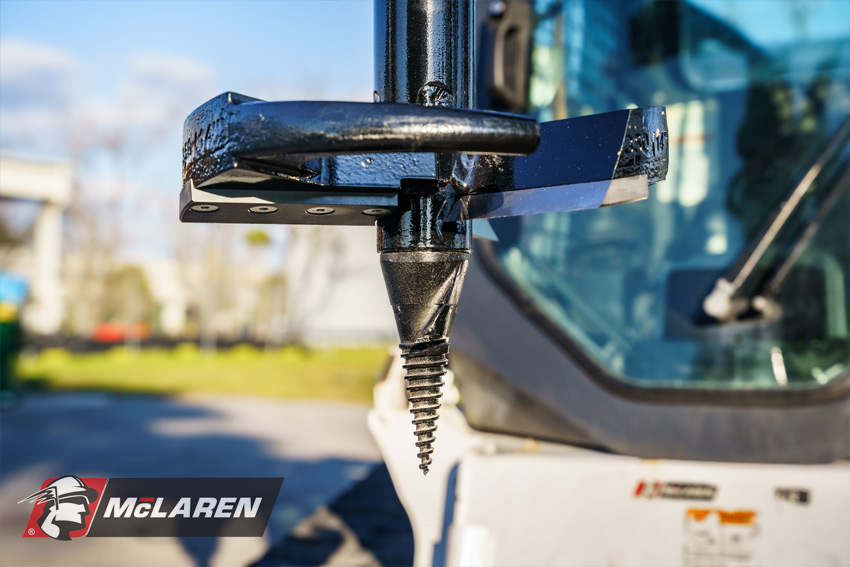 Features:
2" hex shaft mounting to most auger systems

Replaceable cutting blades and pilot

Stability bars for even cuts

Adapter available for other mounting options
Available sizes: 10" and 14" wide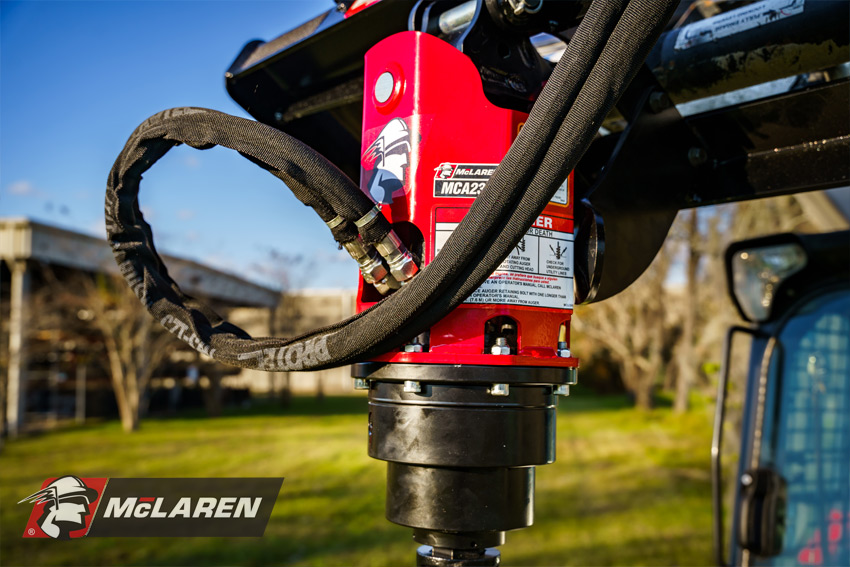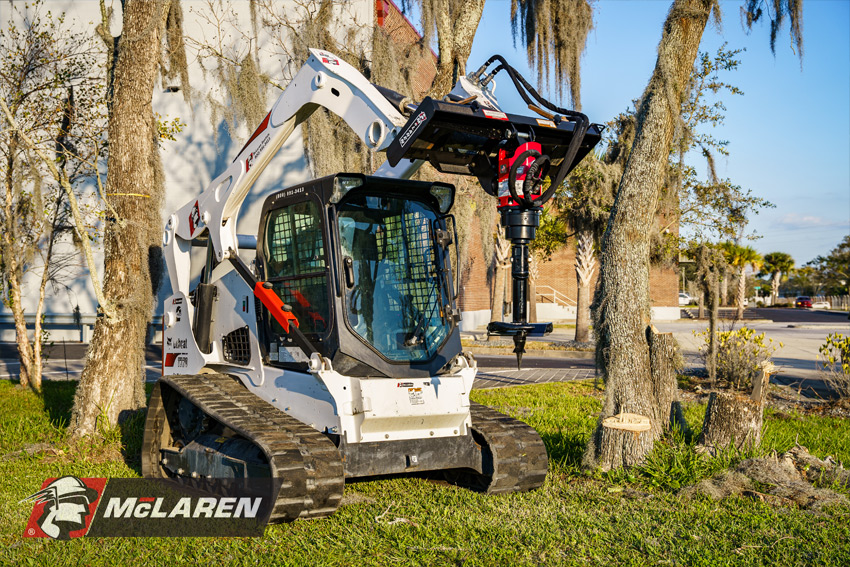 Contact McLaren Industries to Learn More
To learn more about our skid steer attachments, call us at 1-800-836-0040 or request a quote.