Attachments for Skid Steers and CTLs
Skid Steer Demolition Grapples

Demolition and Recycling Yard Grapple Buckets
Any work in a demolition site, recycling yard or waste processing facility requires equipment that is built tough and versatile enough to respond to changing conditions and requirements. The right attachments can make a standard skid steer loader a more flexible and dependable performer in the most demanding environments.
McLaren Industries' demolition and recycling yard grapple buckets offer exceptional quality at an affordable price point. We engineer our products for use with all major equipment manufacturers. Whether your fleet includes Cat®, Komatsu, Bobcat or other machines, switching out your standard attachments for an aftermarket grapple bucket is fast, easy and cost-effective. Keep reading for more information, or get in touch to learn more about our skid steer demolition grapples.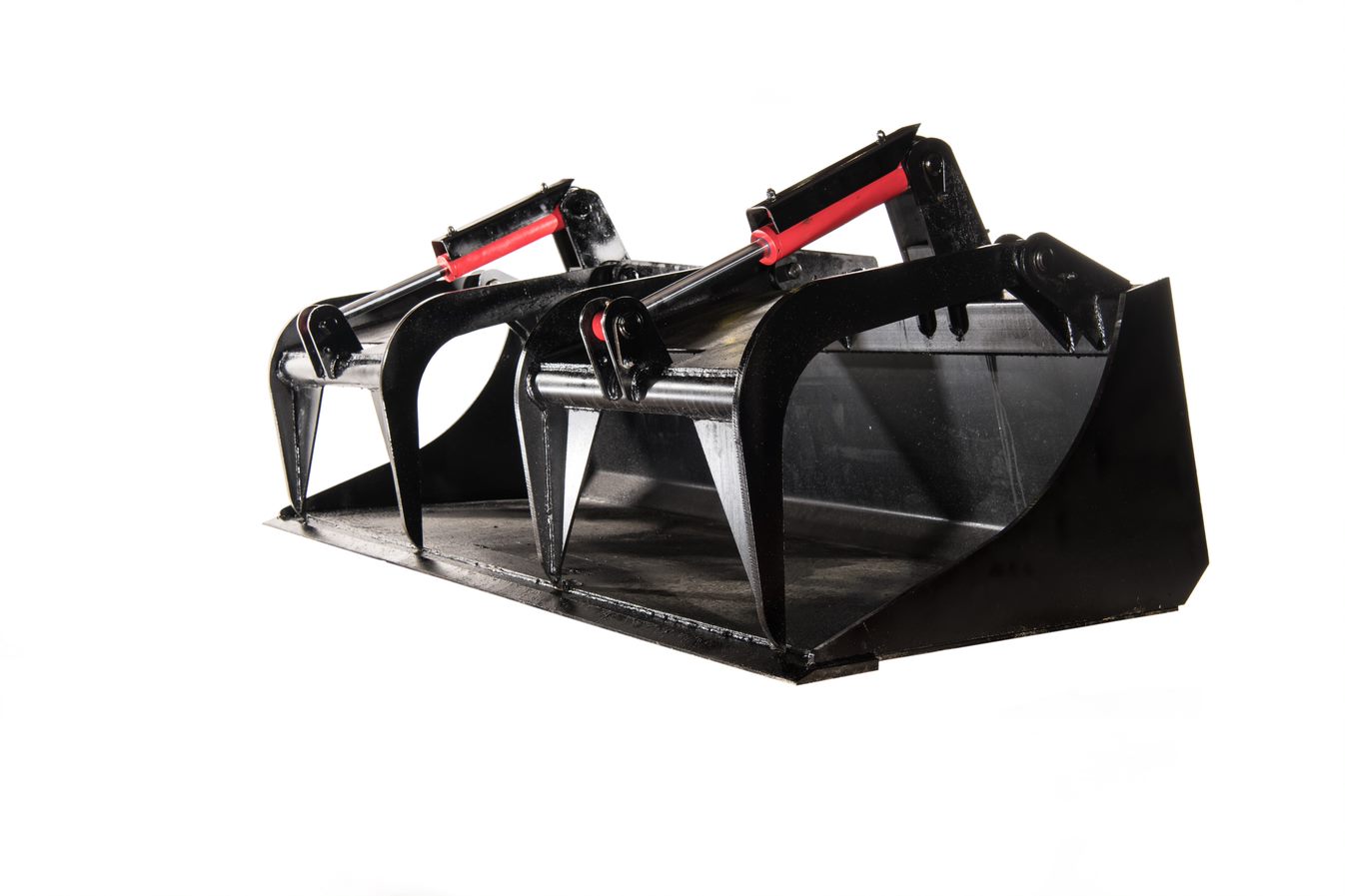 Key Benefits
Our heavy-duty skid steer demolition grapples are purpose-built for recycling and demolition applications, offering longer life and better performance than the OEM alternative. As a result, you'll enjoy better performance over the life of your skid steer, with less downtime, fewer emergency repairs and lower ownership costs. In a competitive industry where staying profitable requires lean processes, the right equipment can play a crucial role in maintaining your bottom line.
If demolition or waste processing work is only a small part of your business, McLaren Industries' removable grapple attachments enhance the versatility of your fleet, allowing you to use a single machine to take on various tasks. This not only avoids the need for purchasing new equipment, but it also saves you on fuel and transportation costs.


Product Specifications
Our skid steer demolition grapples feature a solid bottom for scooping up waste and debris without worrying about losing pieces. As a result, it is the ideal attachment for recycling applications where you need to lift, load and move large volumes of plastics, glass, cardboard, bricks, rock, concrete and more. At the same time, a pair of heavy-duty grapples provides a firm grip on heavier or bulkier items, making it possible to lift big pieces with ease and security.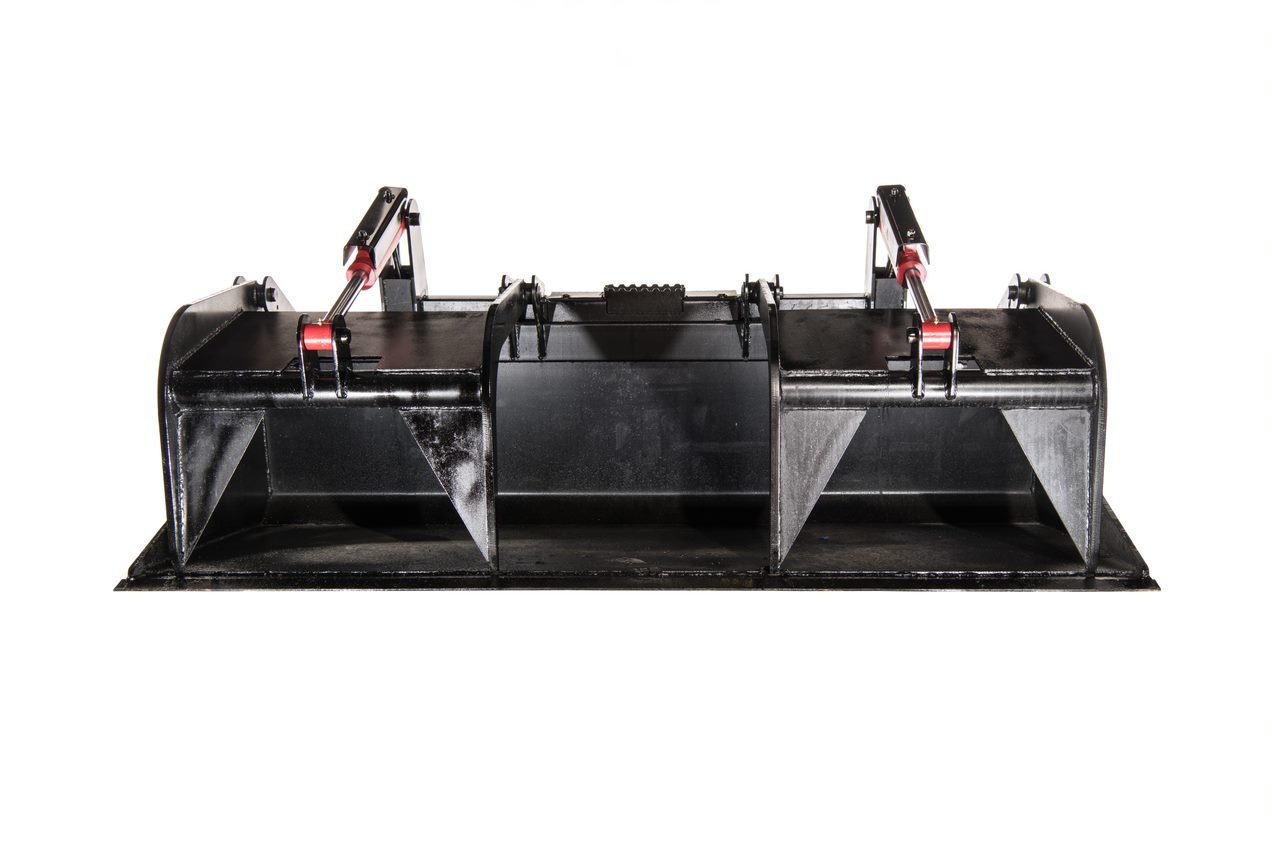 We understand the demands that recycling and waste processing places on buckets and attachments, which is why we build our skid steer demolition grapples using premium, high-grade steel with deep penetration welds for added strength and stability. Bucket teeth are replaceable for added service life, and all pins and bushings are greaseable to reduce wear and tear.

Our attachments feature a universal skid steer hookup that works with virtually all types of equipment. We include all hoses and flat-faced couplers with your purchase, so you're ready to start working right away. We sell our solid bottom skid steer grapple bucket attachment in three sizes: 66", 74" and 84". For more information and detailed specifications, please contact a McLaren Industries representative directly.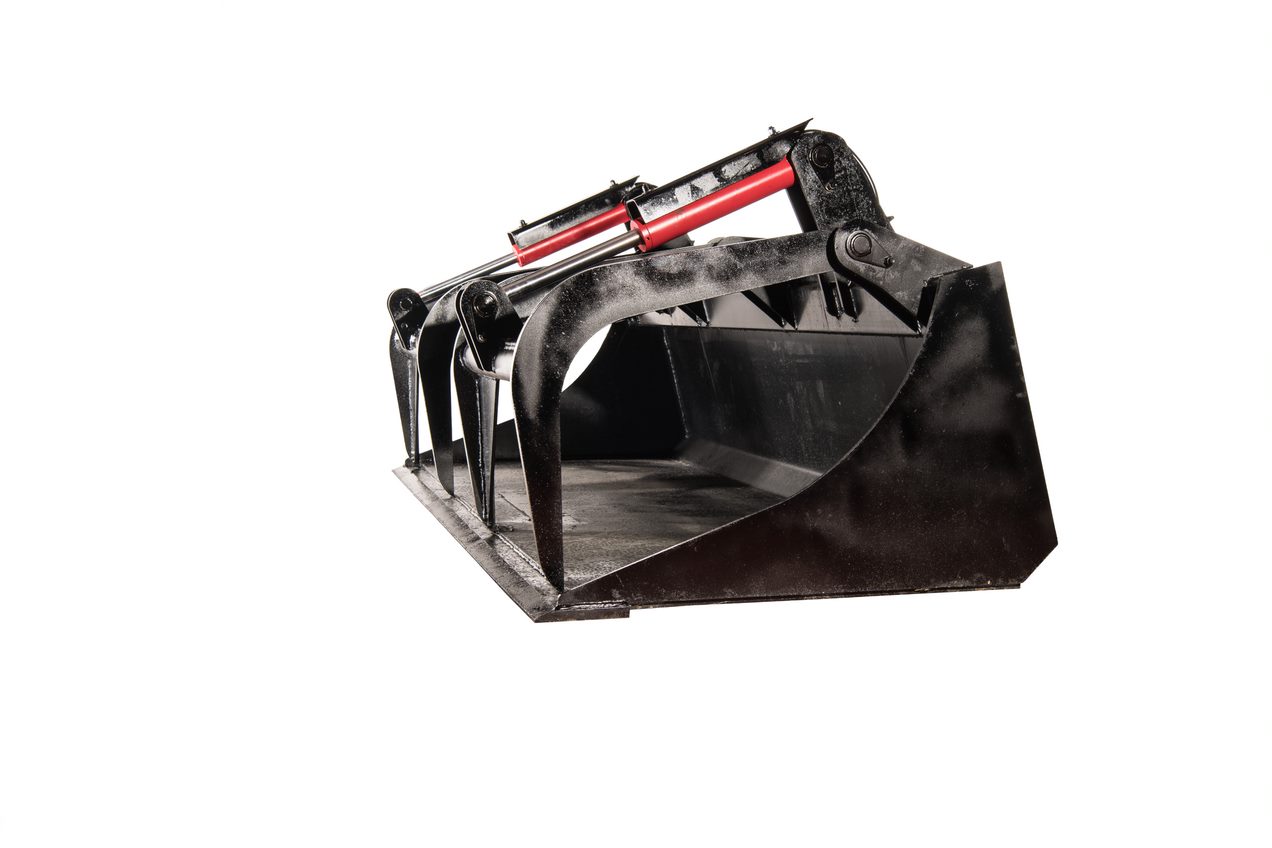 Do More With Your Machine
McLaren Industries is a longstanding partner to construction, waste processing, landscaping and other industries. Our recent entry into the field of skid steer and compact track loader attachments leverages our experience serving clients in these and related sectors. To learn more about our demolition grapple buckets and other skid steer attachments, call us at (800) 836-0040, or you can also request a quote.