About McLaren Industries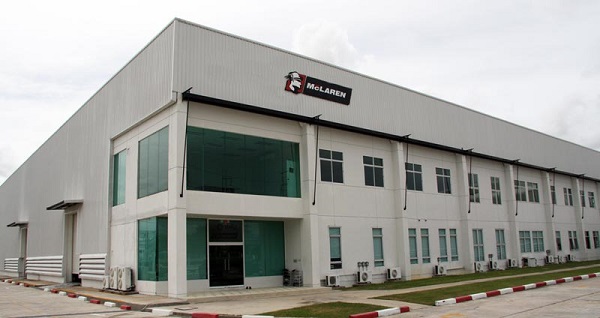 McLaren Industries is a privately owned US company founded in 1997. The company is widely recognized as a high quality manufacturer of OEM and aftermarket rubber tracks, over-the-tire tracks and solid cushion tires for a broad range of construction machines, carrier vehicles, and agricultural equipment. Thanks to the professionalism of its employees, the utilization of highly advanced technologies and quality raw materials, McLaren has quickly become a world leader stretching beyond customary limits to design and build innovative rubber and steel products.
For 20 years McLaren has proven to be a rock-solid vertically integrated manufacturer and distributor. In recent years, the company has expanded its activities in direct response to meet increased market demand. McLaren is now directly involved in the design and manufacture of machinery, molds and tooling for the rubber industry, rubber mixing and compounding, and the design and manufacturing of finished rubber and steel products, to include a wide range of rubber tracks, over-the-tire tracks, and solid cushion tires.
The new state-of-the-art manufacturing plant in Thailand, which is currently the largest country producer of natural rubber in the world, allows McLaren to deliver competitively high quality products to satisfy even the most demanding customers. In 2017, McLaren Thai factory was certified ISO 9001: 2015 by SGS SA, recognized as the global benchmark for quality and integrity, and the world's leading inspection, verification, testing and certification company.
The McLaren team is a group of creative, hard working specialists with great ideas who provide optimum turnkey solutions to OEMs worldwide from the initial concept to the delivery of the final product. With unsurpassed ingenuity, we are consumer driven to innovative excellence.


Rubber Compounding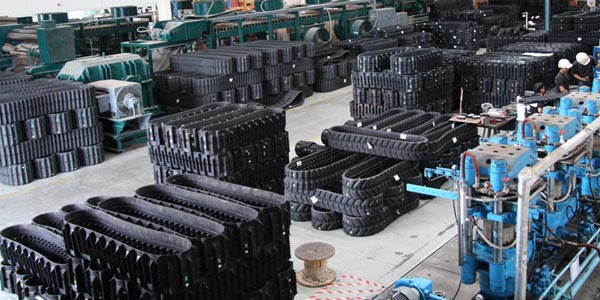 McLaren's rubber compounding plant is located in Thailand and works directly with the world's best natural rubber producing farms to satisfy the strict quality requirements that we and our customers demand. Thailand is known as the largest source of quality natural rubber in the world. Over many years of constant testing and improvements, McLaren's team of compounding professionals has mastered the science of transforming natural rubber into a wide range of quality finished products.
Our engineers have years of hands on experience and in depth industry knowledge, which allows us to develop and fine tune new rubber compounds with properties to meet specific client needs. The McLaren factory has a modern laboratory and is equipped with digital testing equipment to guarantee quality assurance and consistency in every single batch of mixed uncured rubber produced. McLaren's continuous investment in state-of the art production and rubber testing technology guarantees our ability to produce quality rubber compounds now, and in the future.
McLaren has the experience to meet client specific needs and can deliver natural rubber in the following standards: RSS (1 to 5 grades), STR (5, 10 or 20), and CV65, as well as any customer specific rubber compound requirement.
Formulation
McLaren specializes in formulating specific rubber compounds for on and off road tires, solid tires, rubber pads, rubber tracks, and rubber treads for custom applications. We formulate our rubber compounds to be product and application specific. We know that not all rubber additives and fillers are made with the high quality that we require, so we purchase our chemical ingredients only from selected suppliers who meet our strict quality standards. All of our rubber compound ingredients are supplier specific. We use only the highest quality raw materials and purchase from approved and trusted suppliers to insure quality, consistency and excellence in the rubber compounds and the finished products we produce.
Mixing
Understanding that the mixing step is just as important as the formulation itself, McLaren's engineers take special care in developing the mixing steps for each particular compound. We take into consideration the input time of each filler and additive in correlation to the mixer size, rpm speed, ram pressure, temperature, tolerance, and time used to mix each batch. All mixing and testing equipment is maintained, serviced, and calibrated regularly to assure the precision, efficiency and consistency of the mixing process.
Quality Control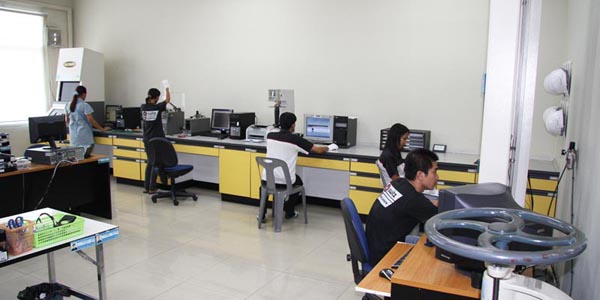 All formulations and mixing steps are controlled by a state-of-the-art computer system. The computer coordinates bar code verification and weight verification of each component before it is added to the rubber mixing batch. In addition, all computer controls, ampere, rotor speed and temperature readings are carefully monitored to ensure the proper mix. A full scale lab test for every mixing batch insures that we meet compound consistency standards every single time. The combination of superior formulations, raw materials, production technology and testing practices makes McLaren rubber compounds a world standard for quality.

Engineering


Product Design
McLaren engineering specializes in rubber, metal, and composite products for industrial use in the construction, agricultural, and carrier vehicle industries. Industrial design software, such as CAD, CAM, and Finite Element, is used to design and accurately develop new products.
Unique to McLaren Industries, our main engineers have the hands on and real world experience operating the construction, carrier and agricultural equipment that uses the finished tires and tracks we produce Our engineers have an in-depth understanding of the production process from conception to completion, which narrows the information gap between the design and the manufacturing processes to directly benefit the equipment operator. This understanding of the synergistic connection between engineering and hands on experience in the field has propelled McLaren to the forefront of originality in design and durability for its tracks and tires. Whether it be a skid-steer, mini-excavator, bulldozer, rice-harvester, carrier vehicle, backhoe or any other track or tire equipment, McLaren engineers understand what they're working on, making it easy to come up with innovative ideas.
Equipment and Tooling
McLaren's internal team of engineers designs not just the final products but also the tooling, molds, jigs, and the production processes required to produce them. McLaren equipment and tooling is produced in-house under a strict quality control. We also specialize in designing large press machines using microprocessor controlled hydraulic and temperature systems. Having the production equipment designed and built in-house from the ground up with the final product in mind, is one of our key guarantees for meeting quality assurance standards in the final product.


Rubber Products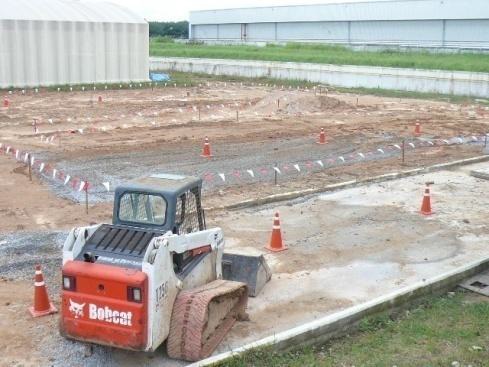 As an industry leader known for our high quality standards, McLaren Industries manufacturers rubber tracks, rubber pads and solid cushion tires for a wide range of construction machines, carrier vehicles, and agricultural equipment (e.g. skid steer loaders, mini excavators, backhoe loaders, compact track loaders (CTLs), multi-terrain vehicles (MTLs), all-terrain vehicles (ATVs), and others). We utilize the most advanced technology and resources available to deliver the next generation of tracks, rubber pads and tires, and strive to always be one step ahead of the market. We take extra pride in our line of high performance NextGen TDF™ rubber tracks for mini-excavators, CTLs and MTLs and Nu-Air® tires, the latest application of McLaren's revolutionary Semi-Pneumatic™ Tire Technology. McLaren's proprietary manufacturing processes, in-house rubber compounding, and high quality raw materials such as natural rubber delivered straight from the rubber farm, make our rubber tracks and tires among the world's best.




Metal Products
McLaren produces the patented series of McLaren steel over-the-tire tracks for skid steer loaders using the precision "Lost Wax" metal production process. We also use assembly parts made by forging and stamping processes in our other value added products such as mini-excavator steel tracks and steel pads. McLaren's Hybrid® steel tracks with rubber pads combine the relentless strength of steel and the versatility of rubber to create a virtually unbreakable track that outlasts traditional rubber tracks 2:1. Our Hybrid tracks are the ultimate tool for handling the most extreme operating conditions.
Molds and Tooling
McLaren uses CAD/CAM software to program its CNC and EDM machines to produce molds and other tooling required in its manufacturing processes. All CNC cutting is performed with high quality insert tools for high precision and minimum tolerances. Rubber press machine molds, forging molds, stamping dies, and fabrication jigs are produced in-house under strict quality control to create superior and predictable end results.