Skid Steer Pallet Fork
McLaren's Skid Steer Pallet Forks are a must have for any work application. It features a heavy-duty standard frame as well as a walk-through style frame.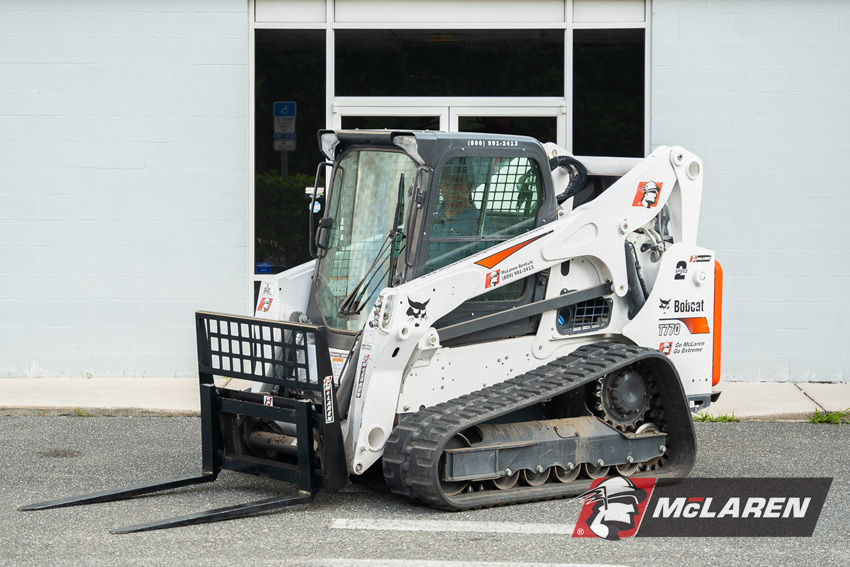 McLaren's Skid Steer Pallet Forks are made with high quality durable steel that will stay strong and easy to slide even after years of use. The fork tines are forged, and heat treated to ensure strength and will not be prone to breaking.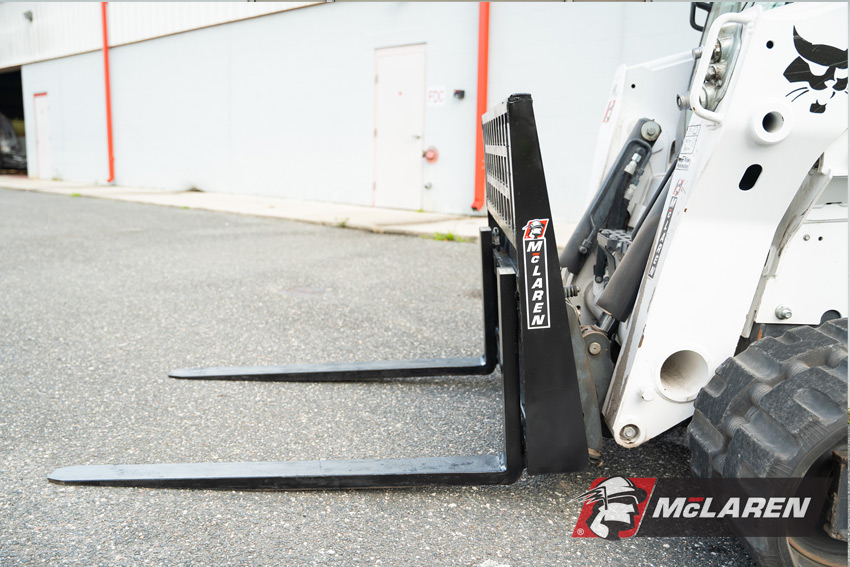 Features:
Thickness: 1.5"

Width: 4"

Length: 48"

Heat treated for extra durability

Standard Frame and Walk Through Frames available

Load capacity: 5,500 lbs.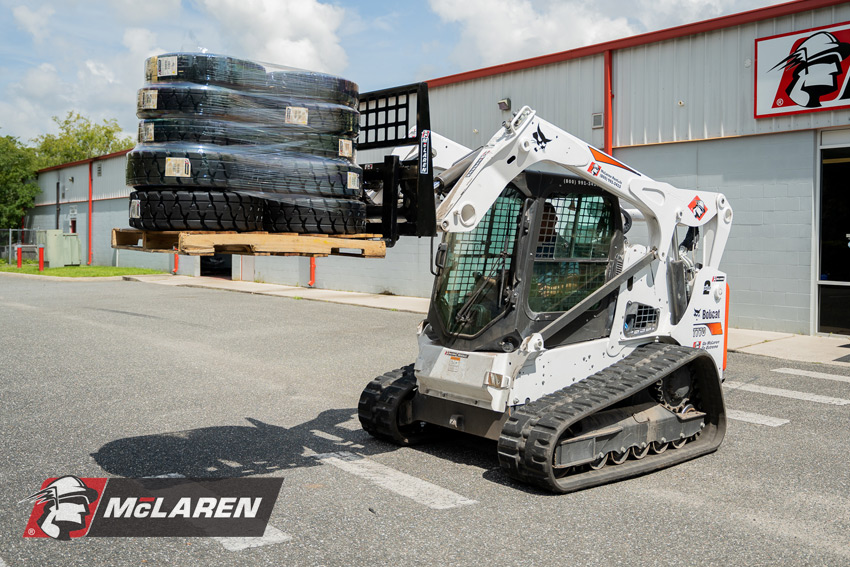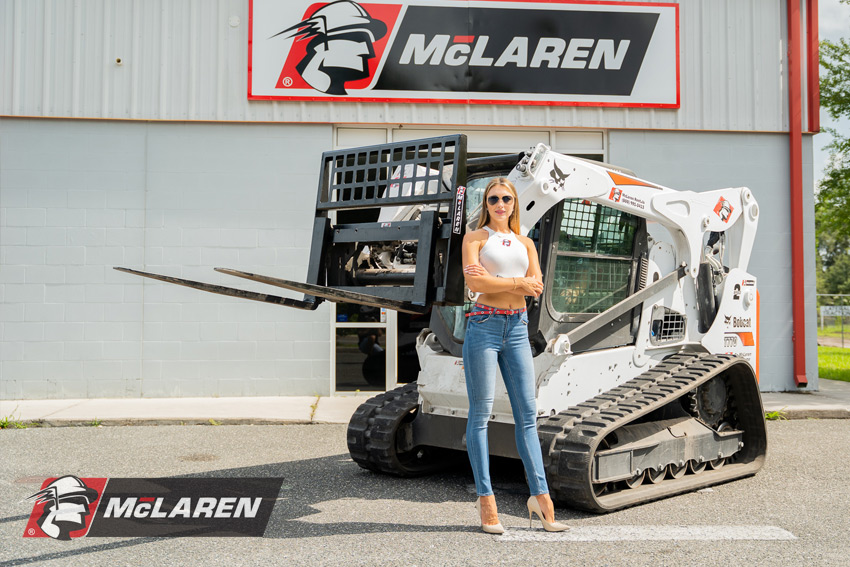 Contact McLaren Industries to Learn More
To learn more about our skid steer attachments, call us at 1-800-836-0040 or request a quote.