News and Resources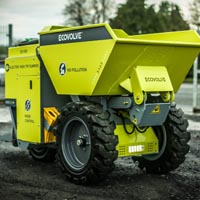 McLaren Industries, a leading manufacturer of OEM and aftermarket tracks and tires, has joined forces with construction industry innovator, Ecovolve. The Irish green-tech manufacturing company recently unveiled its ED1000, a fully electric high-tip dumper. Packaged with McLaren's Nu-Air series solid cushion tires, ED1000 operators will experience unmatched stability, toughness and smoothness of ride.
Continue Reading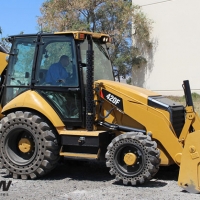 Backhoe owners and operators can finally experience the unparalleled durability, comfort and traction of McLaren's Nu-Air semi-pneumatic tires - now for both front and rear backhoe tires. Two Nu-Air versions are available for backhoes. The Dirt Terrain (DT) tire excels in off-road applications where aggressive traction and high stability are important. The deep tread lugs ensure a solid grip on sand, rocks or deep mud. The All Terrain (AT) tire is a good option for mixed-purpose vehicles. The zigzag tread pattern provides a smoother ride with less wear on asphalt, concrete and other hard surfaces, yet still delivers a good traction when going off-road.
Continue Reading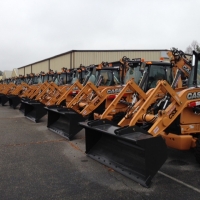 CSX Corporation (NYSE: CSX) is one of largest railroad transportation companies in North America. It provides a broad range of services, including rail transportation and the conveyance of intermodal containers and trailers. The CSX Transportation network includes more than 20,000 route miles of railroad tracks over a vast territory in the United States and Canada. A great example of CSX's efficient equipment management practice is the requirement that all backhoes be equipped with Nu-Air DT Series Solid Cushion Tires from McLaren Industries. CSX has been using McLaren Nu-Air tires on its backhoes for a few years now and the boost in their performance has been proven and well noticed.
Continue Reading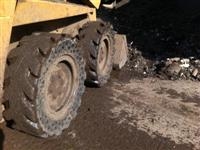 We are very satisfied from the fact that the Nu-Air tires lasted 7 months on our CASE 1840 working in a scrap yard. It is hard to say how long the old tires lasted because this skid steer was recently added to our fleet. Before switching to McLaren tires...
Continue Reading