News and Resources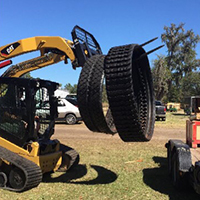 McLaren kicked off the season with a BANG at the Yoder & Frey 43rd Annual Heavy Duty Equipment Auction in Kissimmee Florida. What a spectacular event! Thank you to our McLaren customers who stopped by the booth.
Continue Reading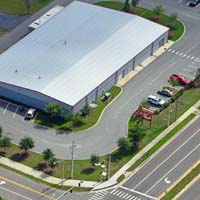 To support its growing list of OEM customers in North America, McLaren Industries opened a new Research and Development facility in Jacksonville, Fla.
Continue Reading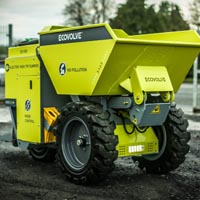 McLaren Industries, a leading manufacturer of OEM and aftermarket tracks and tires, has joined forces with construction industry innovator, Ecovolve. The Irish green-tech manufacturing company recently unveiled its ED1000, a fully electric high-tip dumper. Packaged with McLaren's Nu-Air series solid cushion tires, ED1000 operators will experience unmatched stability, toughness and smoothness of ride.
Continue Reading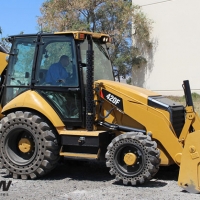 Backhoe owners and operators can finally experience the unparalleled durability, comfort and traction of McLaren's Nu-Air semi-pneumatic tires - now for both front and rear backhoe tires. Two Nu-Air versions are available for backhoes. The Dirt Terrain (DT) tire excels in off-road applications where aggressive traction and high stability are important. The deep tread lugs ensure a solid grip on sand, rocks or deep mud. The All Terrain (AT) tire is a good option for mixed-purpose vehicles. The zigzag tread pattern provides a smoother ride with less wear on asphalt, concrete and other hard surfaces, yet still delivers a good traction when going off-road.
Continue Reading